Trying times have the power to bring us together or tear us apart. With the ongoing pandemic, deep political and social divides, and devastating climate events, 2021 was another year of complexity and heartache.
And yet, it was a time when many pulled together with renewed purpose, clarity, and hope. At McKnight, we welcomed new leadership and accelerated big ideas into action—putting people power at the center of democracy, farmers at the center of global agricultural research, and the Midwest at the center of global climate solutions. Together with our partners, we are working to heal what is broken in systems that do not serve everyone equitably—and rebuild the neighborhoods, small businesses, and organizations impacted by Covid and the civil uprising in our Twin Cities.
As we look back on 2021, we celebrate the community organizers and business owners, the climate scientists and movement builders, the artists and culture bearers, the researchers and farmers, and the neuroscientists who get us closer to the day where people and planet can thrive.
Equity in Action
As a private foundation, we've long recognized we can create impact through multiple roles that include—and extend far beyond—grantmaking. Since McKnight first presented its public diversity, equity, and inclusion statement, we have leveraged ሁሉም our roles—as a funder, thought leader, employer, economic entity, and institutional investor—to tilt toward equity. In the past three years, we've changed our policies, programs, and leadership, and how we move money, use our voice, make grants, convene others, and work with vendors. We hope that by sharing our progress, big and small, we inspire other funders to do the same. Read our Equity in Action report to learn more.

Tonya Allen (center with the black jacket) meets with local nonprofit leaders in Saint Cloud. Photo credit: Paul Middlestaedt
Tonya Allen Begins as McKnight's New President
In March 2021, Tonya Allen joined McKnight as president while the team continued to work remotely due to the pandemic and Minnesotans continued to reckon with the murder of George Floyd as the case against Derek Chauvin went to trial. In a personal essay, she shared that it was Mr. Floyd—and the global racial justice movement he inspired—who spurred her to move to a new job, a new state, a new mission.
Since her arrival, she has made it clear that this is the time for courage and boldness and that Minnesota has a unique opportunity to demonstrate for the world how change can happen here.
"We all have the ability to use our personal power, our institutional power, and our collective power to rewrite the rules."—TONYA ALLEN, PRESIDENT
Through a series of media interviews and informal conversations with Minnesotans, Allen has openly shared more about her background, her views, and her approach to philanthropic changemaking. Learn more by listening to her appearance on the Minneapolis Foundation's Conversations with Chanda podcast and this C-Speak Minnesota interview.
New Arts & Culture Goal and Guidelines
As a leading arts funder in Minnesota, support for working artists has always been a mainstay of McKnight's Arts program. The Covid-19 pandemic magnified the pervasive funding disparities within the arts and culture sector, and artists expressed how they need different types of support structures to create and evolve.
In 2021, McKnight intentionally shifted our approach to arts funding, with a new goal to catalyze the creativity, power, and leadership of Minnesota working artists and culture bearers. In doing so, we deepened our support of Black, Indigenous, Asian, Latinx, and other underrepresented artists and cultural institutions across Minnesota, and those artists and culture bearers working to advance justice.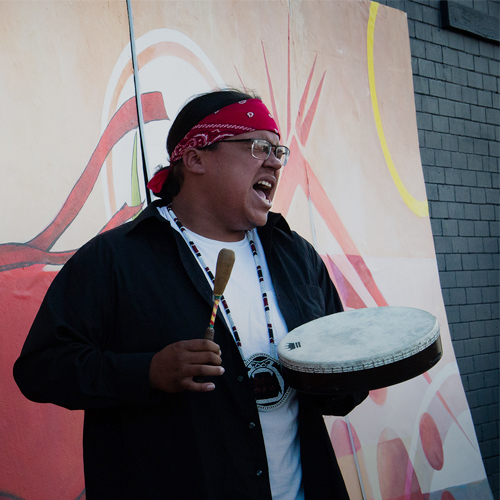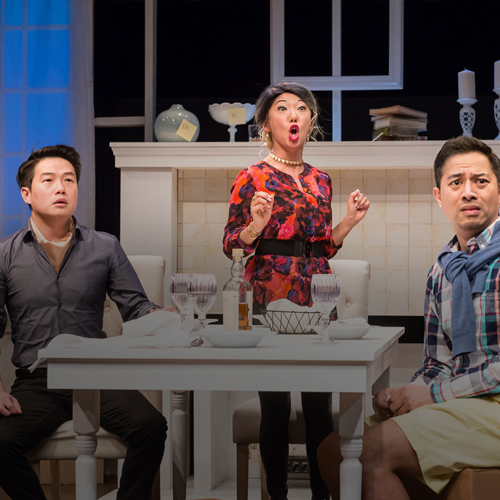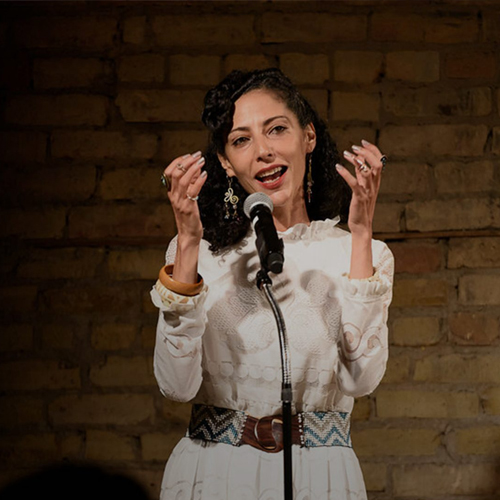 "Artists and culture bearers are visionaries, light-seers, humanity builders…activists, organizers, and change-makers." —DEANNA CUMMINGS, ARTS & CULTURE PROGRAM DIRECTOR
The $12.6 million regional initiative of America's Cultural Treasures provided new funding for Black, Indigenous, Latinx, and Asian American-led arts organizations in response to Covid. In the first phase of funding, the program honored organizations that made a significant impact on our cultural landscape over decades, despite historic underinvestment. Looking ahead, the Seeding Cultural Treasures program will award grants to grow the future of Black, Indigenous, Latinx, and Asian American artists and cultural organizations in Minnesota, North Dakota, South Dakota, and the 23 Native Nations that share the same geography. This initiative is supported by the McKnight, Ford, Bush, and Jerome Foundations.

Creating the Minnesota George Floyd Deserved
Like the people we serve, McKnight is made up of people who live and work in this community. Our team personally experienced the grief and stress of George Floyd's murder and the civil unrest that ensued.
"Our work is more crucial today than ever before as we face a health crisis, an economic crisis, and a social crisis—and systemic racism is at the heart of each." —HUKUN DABAR, EXECUTIVE DIRECTOR OF AFRO AMERICAN DEVELOPMENT ASSOCIATION  
In reverence for the one-year anniversary of George Floyd's death, the Foundation awarded George Floyd Memorial Grants—unsolicited $100,000 grants to 10 Black-led organizations that make Minnesota a more welcoming, supportive, and inclusive place. These one-time, trust-based grants recognize groups beyond our current grantees and affirm the work they are doing toward healing and systemic justice.
Read about the grant recipients and our team's personal reflections. .
Centering Farmers in Global Food Solutions
As global awareness grows about how industrial food systems can contribute to both human and planetary crises, McKnight has amplified its efforts in agroecological research—knowing that we need local and diverse forms of knowledge to find food and climate solutions.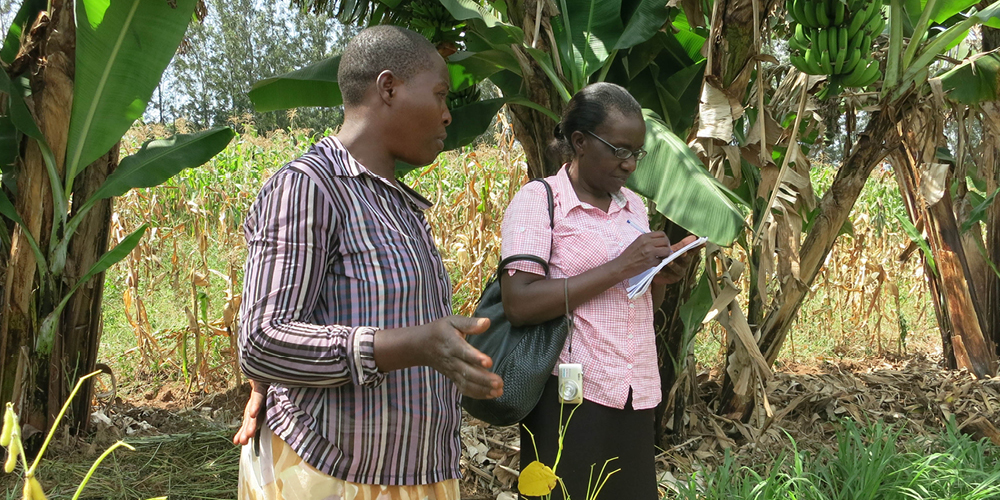 In Africa and South America, the የትብብር ምርምር ምርምር ፕሮግራም brings together farmers, researchers, and nonprofits to improve food systems and livelihoods for small shareholder farmers. One way to do that is through farmer research networks—groups that conduct agroecological research and advance practices that honor local wisdom and forge a path back to nutritious food that nurtures people and planet. Since 2013, McKnight has supported 30 farmer research networks ranging in size from 15 to more than 2,000 farmers. These networks are part of an equitable system that gives farmers and farm communities a voice. Read Why We're Investing to Transform Global Food Systems የበለጠ ለማወቅ.
"Farmer research networks show us that agriculture, food systems, equity, and our planet are intricately connected." የጄን ማልዲ ካዲ ፣ የዓለም አቀፍ ፕሮግራም ዳይሬክተር

Racing to Net Zero
In October 2021, McKnight announced a commitment to achieve net zero greenhouse gas emissions across the $3 billion endowment by 2050 at the latest. A leading funder of climate solutions across the Midwest, McKnight became the country's largest private foundation to pursue a net zero endowment, and only the second foundation in the U.S. to do so. This commitment is a way we accelerate our mission and impact through our capital, and a way we use our leadership to encourage others to follow suit.
Net zero is a comprehensive strategy to immediately reduce greenhouse gas emissions across the entire investment portfolio—including the fossil fuel sector—while also making new investments to build a carbon-free economy. Learn more by reading this Net Zero FAQ and this article in Forbes.
"Every endowment dollar offers immediate and powerful opportunities to advance a low-carbon future together." —ELIZABETH MCGEVERAN, DIRECTOR OF INVESTMENTS
Why the Midwest Needs to Lead on Climate
America's heartland accounts for nearly a third of the country's greenhouse gas emissions, and it is the fifth-largest carbon emitter in the world. This dubious distinction has driven the Midwest to quietly model climate leadership and innovation—resulting in huge strides.
The Midwest leads the nation in producing wind energy, and we're at the forefront of community solar—driving steep cuts in emissions and increasing access to clean energy. We're innovating how we feed the country, practicing sustainable agriculture that removes carbon from the atmosphere. We've put more than 677,000 Midwesterners to work in good-paying jobs producing and installing renewable energy components, vehicles, batteries, and efficient technologies to power the economy of tomorrow.
"The world needs the U.S. in order to meet its climate goals, and the U.S. needs the Midwest—it's that simple."—TONYA ALLEN, PRESIDENT AND SARAH CHRISTIANSEN, MIDWEST CLIMATE & ENERGY PROGRAM DIRECTOR
In October, the Climate team led a virtual Midwest Climate Philanthropy Summit to share lessons learned and galvanize attention and support for the region. In addition, we amplified the call for ambitious federal, philanthropic, and private sector funding for the good of the country and our planet in this opinion piece published in Newsweek.
A One Year Milestone for the Vibrant & Equitable Communities Program
McKnight launched a new Vibrant & Equitable Communities program, dedicated to equity and inclusion in Minnesota, in the middle of a pandemic, soon after the George Floyd civil uprisings, and before the U.S. election and January insurrection.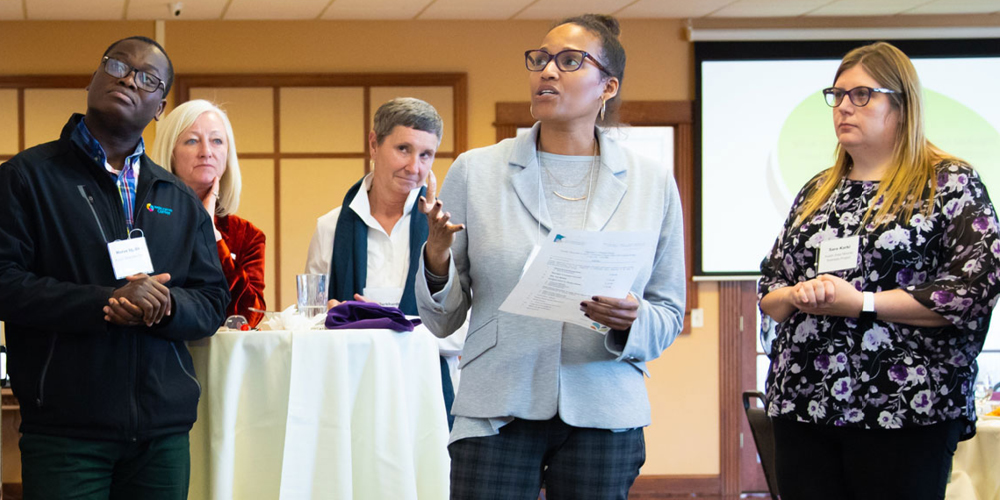 This year, the Vibrant & Equitable Communities program celebrated its first year of grantmaking. The organizations in its diverse portfolio of grantee partners are working to push Minnesota forward to a future in which everyone–across geography, race, culture, and sector-–can thrive. Learn more about what the team learned from its first year in this interview with program director David Nicholson, and this information webinar.
"The Vibrant & Equitable Communities program has a clear vision of a future in which all Minnesotans—Black, white and brown; Native and newcomer; from the North Side to the North Shore—have shared power, participation, and prosperity."—DAVID NICHOLSON, VIBRANT & EQUITABLE COMMUNITIES PROGRAM DIRECTOR
Stepping into 2022 with Courage and Purpose
The year 2021 revealed to us, even more, the changemaking work that we all must do to advance a more just, creative, and abundant future where people and planet thrive in the years ahead. Together with our communities, we will rewrite the rules of outdated and harmful systems, seize once-in-a-generation opportunities that can often only emerge out of crisis, and stand in solidarity with those who are the most vulnerable. We will also continue to build bridges—and trust—across divides of every kind.
Let us enter 2022 with courage, purpose, and hope!