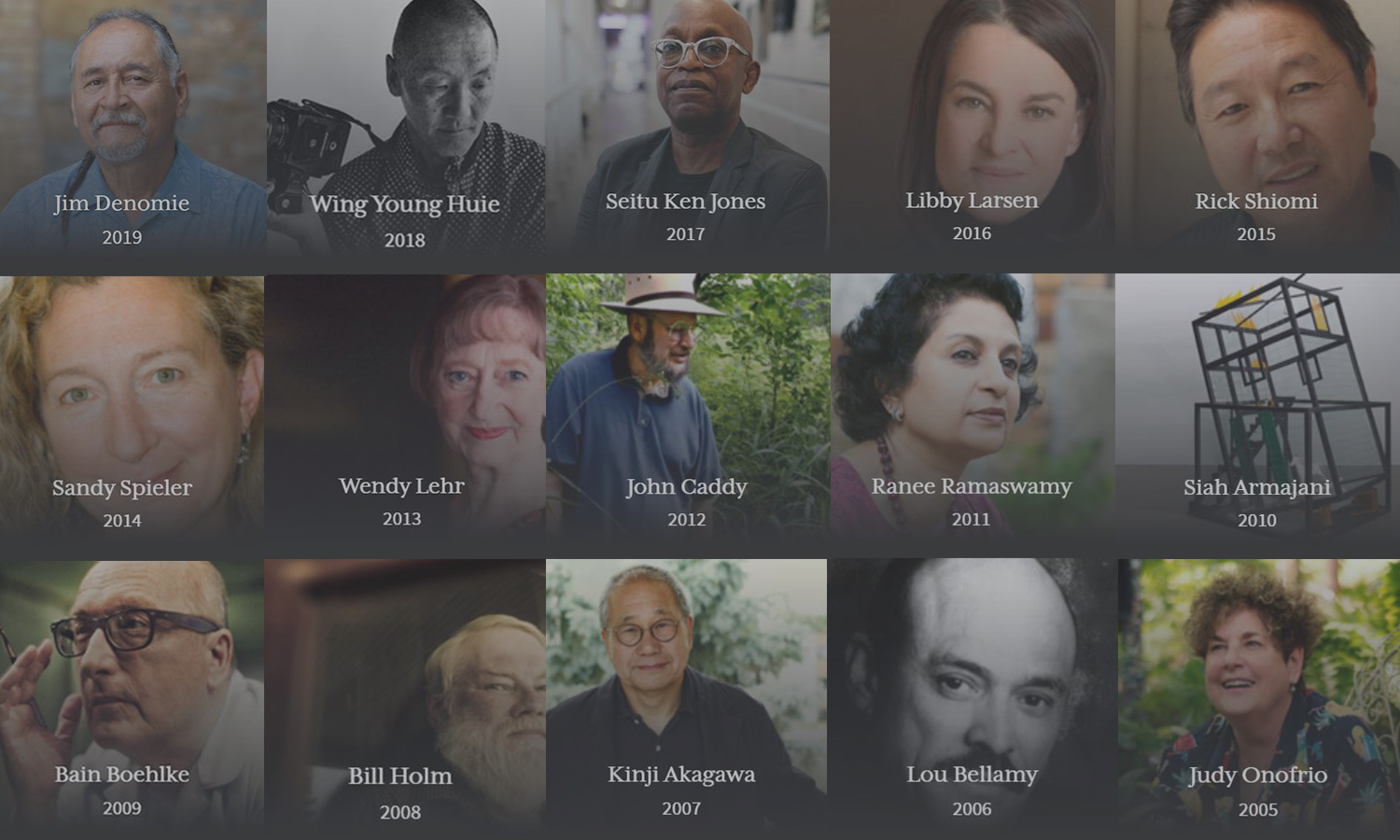 Do you know an artist with an enduring and exceptional career in Minnesota? The McKnight Foundation invites nominations for its 23rd Distinguished Artist Award. Nominations for the $50,000 award are due March 31, 2020.
The annual McKnight Distinguished Artist Award recognizes artists who have made a lifelong commitment to creating art that is locally, regionally, and/or nationally significant. These artists have chosen to make their lives and careers in Minnesota, thereby making our state a more culturally rich place. First and foremost, they have made creatively incisive art reflecting their particular and extraordinary point of view. McKnight Distinguished Artists have also inspired younger artists, attracted acclaim from audiences, patrons, critics, and other arts professionals, and some have founded and strengthened arts organizations.
Nominations close March 31, 2020.
If you would like to see a sample of the nomination questions before you start the process, please click here.