This annual letter updates our grantees and program partners with information about The McKnight Foundation's grantmaking forecast and program priorities as we enter 2015. We believe that communicating openly about our work can build shared understanding among our partners, helping us all to work more effectively together.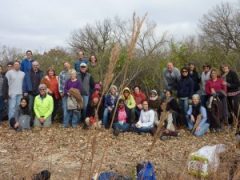 McKnight's grantmaking in 2015 is slated to total roughly $85 million across all programs, on par with recent years. Across the board, we plan to hold steady our support for all current programs. The Foundation's endowment now sits at just over $2.1 billion.
In setting grant payout levels every year, McKnight's board of directors balances several factors, including our commitment to impactful grantmaking, maintaining strong momentum toward program goals, and providing sound stewardship of the Foundation's assets.
Among our plans for the coming year, we will update McKnight's Strategic Framework, which we originally released in 2012. The Framework pulls together McKnight's mission and values, our philanthropic niche, external trends that inform our work, and the program goals we pursue to advance our mission.
We hope to release the updated Framework within the first quarter of this year. I am thankful for all partners' thoughts and suggestions shared via comments or emails to me, in response to our blog post last fall. In advance of the official update, we can confirm the Foundation's ongoing commitment to all our current program areas. Highlights from all program areas can be found on our website and in our quarterly news digests.
One area I will expand on in this letter is an update on McKnight's impact investing program, announced earlier this year. After careful consideration, the Foundation's board of directors allocated an initial $200 million of our endowment portfolio to investments that will advance sustainability and program-related goals alongside sound financial returns. We are pleased to report that $67 million has been deployed toward that goal. In addition, our work with longtime manager Mellon Capital resulted in McKnight investing an additional $100 million in a new Carbon Efficiency Fund.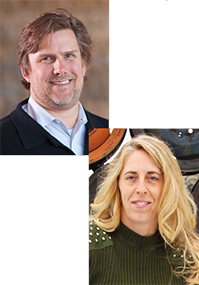 During 2014, our board of directors welcomed two new board members: Phyllis Goff and Roger Sit. As the year drew to a close, Ted Staryk completed his three-year term as board chair. Meghan Brown, the great granddaughter of founders William and Maude McKnight, now assumes the role of board chair. We also experienced several staff transitions, including the retirement of Ron Kroese as Mississippi River program director. After a national search, Mark Muller was promoted to be the next director for that program. Also in 2014, Elizabeth McGeveran was hired to direct McKnight's impact investing program. Other staff who joined McKnight last year include Daniel Lemm, accountant; Hope Ogunbamiyo, accounting assistant; Joshua Rosamond, investment assistant; Malaika Smith, accountant; and Nathan Wade, investment analyst.
We count our engaged and empowered staff among McKnight's most important resources as we work with grantees and other partners to pursue our mission. So we are thrilled this year to appear among Great Rated! organizations documented by the Great Place to Work Institute, aligned with a 2014 employee survey emphasizing positive staffwide perceptions of our workplace culture. Of course, the daily work of our program grantees and partners is another crucial resource serving McKnight's mission and our shared program interests. As the new year begins, we thank you for your continuing collaboration.
Sincerely,
Ted Staryk
Kate Wolford