Finding Possibility in Unlikely Places
Why in the world would a foundation encourage the growth of breweries? The answer has nothing to do with beer and everything to do with the increasing need to attract millennial talent in our region as aging baby boomers retire and a labor shortage looms on the horizon. Breweries are one signal of urban vibrancy that gives the Twin Cities a competitive advantage in terms of recruiting and retaining fresh talent. In addition, cleaning up once unused, polluted spaces and transforming them into places of commerce and community is one way to achieve economically efficient development, which is an important strategic goal of McKnight's Region & Communities program. The ongoing challenge of attracting new businesses and stable jobs back into the central areas of the Twin Cities requires smart and creative use of limited resources. Redeveloping brownfields is a worthwhile investment given that creating people-rich places and transit-oriented connections reduce the need for cars, enhance economic vitality, and advance a prosperous, low-carbon economy.
Below is an abridged, edited version of an article commissioned by The McKnight Foundation and written by Tracy Babler. The full-length piece originally appeared in MinnPost.
A good local craft beer goes well with many things. Here's one that may surprise you. Redeveloping polluted urban property known as "brownfields'' may be one of the happier synergies emerging from the growth of local breweries in Minnesota.
Last Thursday, Minnesota Brownfields announced that Surly Destination Brewery was one of several winners of its fourth annual ReScape Awards. The awards celebrate 12 finalist projects demonstrating innovation, collaboration and exemplary results in revitalizing brownfields throughout Minnesota. The brewery opened its $20-million beer hall and restaurant in Minneapolis' Prospect Park neighborhood in 2014, on an 8.5-acre former brownfield site large enough to host production, a taproom, an event center and a rooftop patio.
Taproom owners across the nation are turning to brownfield redevelopment as they balance the need to find sites that can draw in foot traffic and afford ample space for beer production. In Surly's case, the land remediation racked up an environmental assessment and brownfield cleanup bill of more than $1.5 million. The extra cost was made more manageable because the brewery was able to access ample government cleanup grants.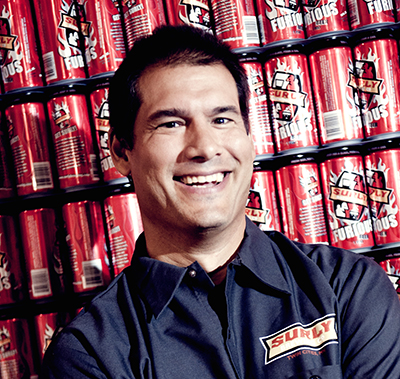 "We had to look for spots that were affordable. And if you want to be in the city, you need to find some spots that are less than prime. Brownfields fit that description," says Omar Ansari, Founder and President of Surly. "This site is in the heart of the city and everyone knows where it is. It was big enough. There are just not a lot of examples like that."
The Surly team determined that the extra cost and difficulty of brownfield redevelopment would be recovered through the extra business the location could generate in the long term. The site was attractive because it was located just a few blocks away from the University of Minnesota and its 50,000-seat TCF Bank Stadium, a residential neighborhood with several new multifamily housing buildings, and a nearby commercial corridor along University Avenue. Easy access to a nearby Green Line light rail transit station was also a big selling point, reducing the number of patrons who would have to drive home from the taproom.
Benefits to communities
Brownfield redevelopment is proving beneficial to brewers, but it can also bring significant improvements to urban communities. The Surly development has created or retained 230 jobs at the new location and reports a property tax increase of nearly $200,000 since opening.
"It's a net positive for the community," says Martha Faust, executive director of Minnesota Brownfields. "Surly took an eyesore, a place where we didn't know what was in the ground, and turned it into something to benefit the community and improve the property. On an average brownfield redevelopment, properties within a ¾-mile radius will see a 5 to 15 percent increase in value."
Data from Summit Brewing Company, an early adopter of brownfield redevelopment back in 1999, demonstrates the long-term community return on investment of brownfield cleanup programs. Summit reports that property taxes have increased an average of 5 percent every year since its doors opened. Newer hot spots in the Twin Cities like Bauhaus Brew Labs, Fulton Brewing and Flat Earth Brewery are all drawing people to previously underutilized buildings and land. Outside of the metro area, businesses like Castle Danger Brewing and Canal Park Brewing Company in Duluth are cashing in on the beer-brownfields connection.
A Case Study for Future Development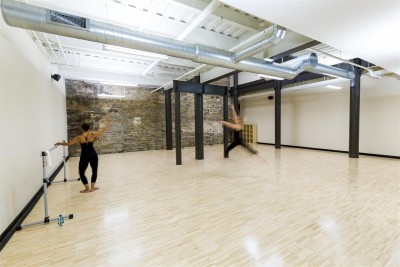 The site selection of these breweries might be a case study in the future of development in the Twin Cities region. More people are choosing the convenience of walkable urban neighborhoods, which indicates that developers will have to be increasingly creative with their use of land in communities that hold few undeveloped parcels.
Ansari says that a lack of remediation funding could spell trouble for the vibrancy of the region. "The sad reality is there are a lot of sites that would have become a parking lot without the redevelopment funds."
An analysis for the Metropolitan Council by Arthur C. Nelson, a national expert on how demographic and economic changes shape America's cities, reveals that the amount of nonresidential development in the Twin Cities region in the next 30 years will be "nothing short of staggering." He estimates that 1.2 billion square feet of nonresidential space will be redeveloped by 2040. That is four times the amount of new nonresidential space that will be developed. If these predictions hold true, good redevelopment policy — and increased funding for brownfield redevelopment — will be essential for the economic health of the region.