What Happened During the In-Between Time in our DEI Work
The neutral zone, as defined by William Bridges, is an in-between time. Bridges, a leading authority on change management, explains that transitions require letting go of what was, navigating a time of uncertainty in between, and accepting a new beginning. Think of a trapeze artist. In order to grab onto the new trapeze, the artist must first let go of the trapeze in her hands. The neutral zone is the time when the artist is flying from one trapeze to another.
The neutral zone is uncomfortable for most people, and organizations are often under tremendous pressure to avoid it. But, just as there are predictable stages of grief, so too are there predictable stages of transition. Psychologists have learned that all of the stages of grief are necessary. The same applies to transition: there is an end, a neutral zone, and a beginning. Organizations tend to go straight from one ending to the next beginning and skip the uncomfortable in-between time, but the neutral zone is needed for transition to actually take root.
"Organizations tend to go straight from one ending to the next beginning and skip the uncomfortable in-between time, but the neutral zone is needed for transition to actually take root."—BERNADETTE CHRISTIANSEN, VICE PRESIDENT OF FINANCE AND OPERATIONS
Leadership coach Shana Montesol Johnson explains it this way: "The neutral zone is the heart of transition.  Like when a seed is underground, waiting to germinate, there doesn't seem to be much going on, but it's a very fertile and important time. This is where the questioning, growth, learning, formation, courage, creativity, and risk-taking happens."
At the McKnight Foundation, we entered the neutral zone as our clearly defined work on cultural competency using the Intercultural Development Inventory (IDI), within a clearly articulated timeline, ended. In the nine months between the retreat that marked the conclusion of the formal IDI learning process and the launch of a new learning and implementation cycle related to diversity, equity, and inclusion (DEI), we heard comments such as these:
"Now what?"
"Can we just do something?"
"We spent all the time and nothing is really going to change …"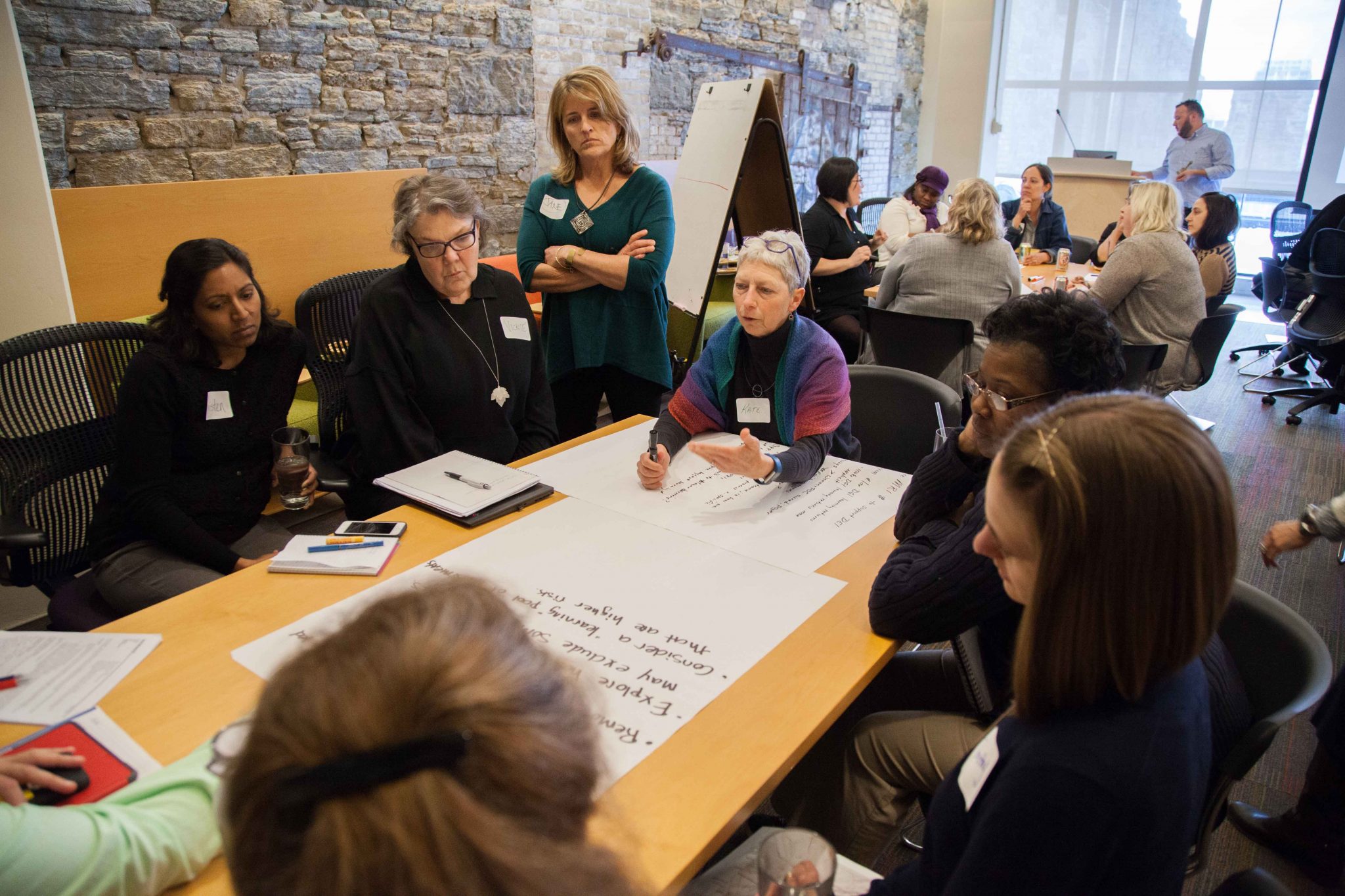 McKnight's pivot from a process focused on IDI to a broader focus on DEI was a call to change and to build systems and structures to support the desired change.
The time between the last session focused on cultural competency in late June 2017 to the first session focused more specifically on DEI in early April 2018 was difficult, productive, and filled with ambiguity. While we accomplished work during this period, the boundaries of the work lacked clarity.
Shortly after the June retreat, 40 percent of one McKnight staff member's job was allocated to supporting the Foundation's DEI work.
Other important accomplishments during our neutral zone include the following:
A board-staff workgroup drafted a DEI statement with a vision statement; definitions of what diversity, equity, and inclusion mean at McKnight; and a commitment to the work. Contextual notes give depth and meaning to the statement.
At the November 2017 board meeting, the board unanimously approved the DEI statement.
The Foundation president directed all staff members to include "Race and…" DEI goals in individual and teamwork plans for 2018.
The Foundation staff developed three guidelines which we call "Simple Agreements" to help guide how we work together:

Turn judgment into curiosity.
Turn disagreement into shared exploration.
Take the next wise action.

The DEI advisory group interviewed three external consultants and hired one to help discern, facilitate, and guide the next phase of work.
The DEI advisory group began to solidify its purpose and its members' roles and responsibilities—those that are common and those that are positional.
At a staff meeting on November 20, 2017, the DEI advisory group shared a list of outcomes from the Foundation's work related to DEI, and small groups provided input using an adaptive action model called "What-So What-Now What" on next steps.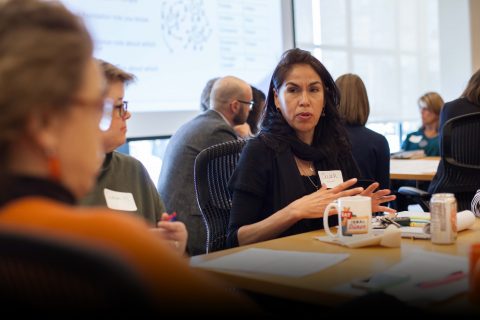 In sum, the Foundation was creating new processes and defining new roles after the retreat, but just as Bridges would have predicted, things were in flux, and it didn't feel comfortable yet.
In April 2018 the Foundation launched the new beginning. There has been a return to a defined cycle and timeline incorporating clear learning objectives, a stated focus for work, and scheduled times to convene as a full staff.
We believe there will be meaningful individual learning and growth and significant system, policy, and practice shifts to support the new DEI statement during this cycle. We know that this cycle too will end, setting the stage for another difficult, messy, and critical neutral zone before the next new beginning on this journey.