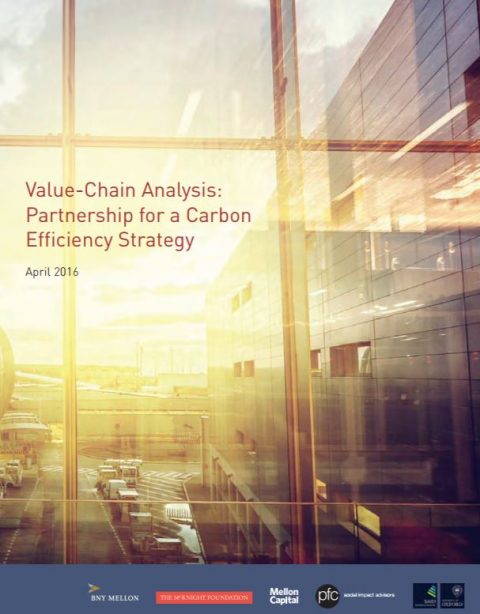 This case study examines the challenges and lessons learned during the 10-month development of the Carbon Efficiency Strategy, a joint venture between Mellon Capital Management and The McKnight Foundation, offering carbon-conscious investors a way to invest in companies whose practices could reduce carbon emissions.
In late October 2014, Gabriela "Gabby" Franco Parcella, chairman, president, and CEO of Mellon Capital Management1 (MCM), and Kate Wolford, president of The McKnight Foundation, announced a joint venture called the Carbon Efficiency Strategy (CES). The CES represents a landmark product that offers investors a lower-carbon solution to equity investing while also fulfilling their fiduciary responsibility.
The CES Case Study examines the development of Mellon Capital's CES and explores the challenges and lessons learned throughout that process — insights other innovators may want to consider when creating new financial products that balance financial returns and social outcomes with the added dimension of a carbon-specific focus.
The study looks at the creation of the CES strategy through the concept of Deliberate Leadership (DL). DL is a framework for leaders to use in tackling problems with no easy or consensus solutions.