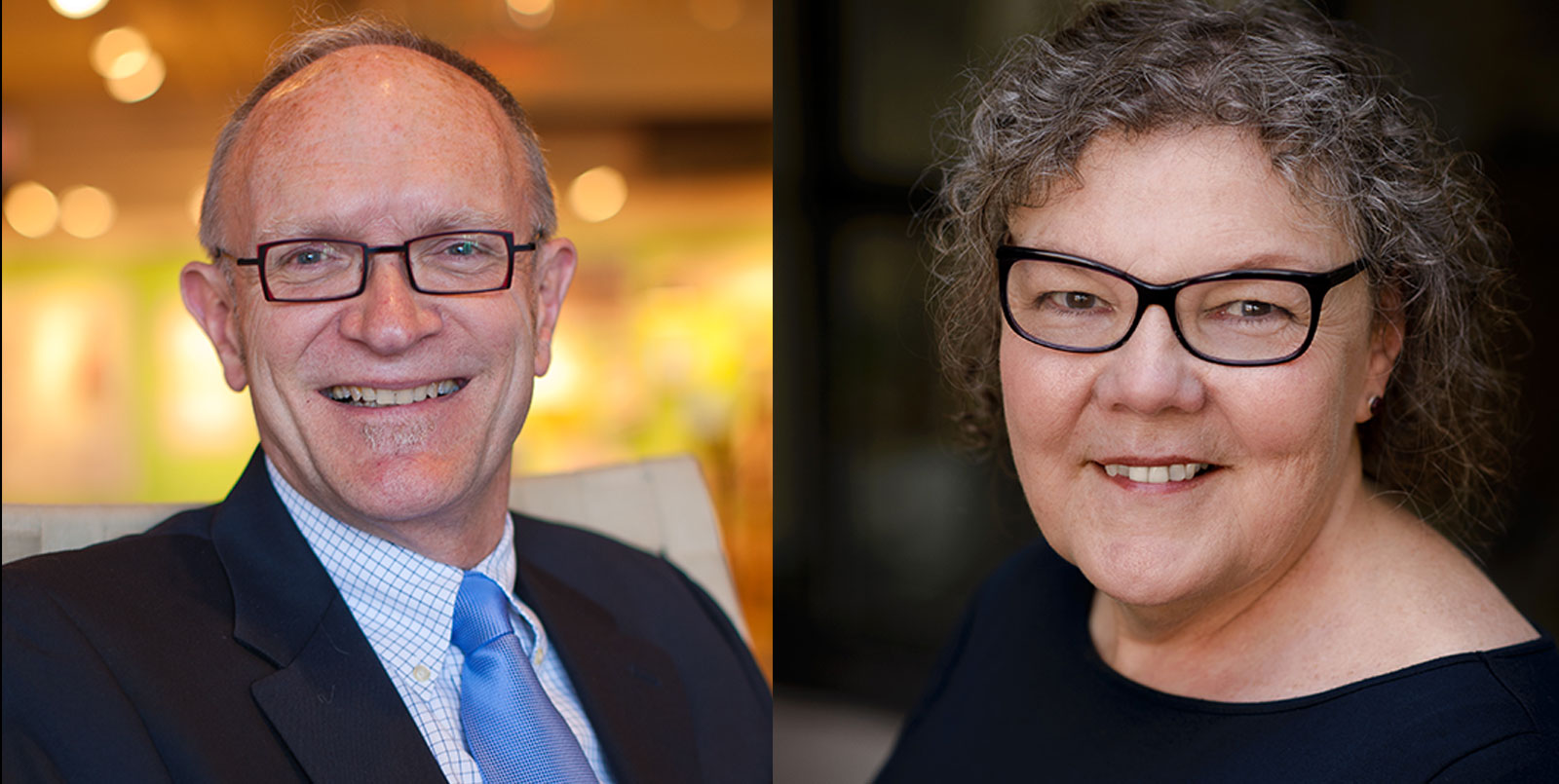 The McKnight Foundation will say farewell to two beloved colleagues at the end of June 2019. Rick Scott, vice president of finance and compliance, and Vickie Benson, Arts program director, have announced their intention to leave their respective positions.
"Rick and Vickie both contribute immensely to McKnight's mission and serve as effective leaders," said Kate Wolford, president. "We thank them for their dedicated service for so many years, and we wish them well as they prepare for their next adventures."
Rick Scott Announces His Upcoming Retirement
Rick Scott, a member of the senior leadership team, will retire after 20 years with McKnight. The McKnight Foundation is deeply grateful for Scott's stewardship of Foundation resources. He oversees several complex areas, including the finance department and legal compliance. Scott provided financial and compliance guidance through periods of significant economic and leadership transitions. Among his many accomplishments, he worked closely with McKnight's president and board of directors to establish the first impact investing program. He led the Foundation's early efforts to leverage its role as an institutional investor and deploy more of its investments to advance mission.
Before joining McKnight in 1999, Scott was chief financial officer of the Guthrie Theater and a human services agency. Before that, he spent 13 years working in the computer industry.
Scott's upcoming retirement created an opportunity to make some adjustments to the Foundation's current structure to better meet its needs moving forward. As part of the transition next year, Bernadette Christiansen's role as vice president of operations will expand to include management of the finance department and legal compliance, and her title will change to vice president of finance and operations. Therese Casey, now controller, will become the director of finance. With more than 30 years of experience in various roles, Casey is McKnight's longest serving staff member.
Elizabeth McGeveran, who has directed the impact investing program since 2014, will become the director of investments. This is a newly created position designed to advance McKnight's commitment to use its role as an institutional investor for mission impact. This new staff structure promotes fuller integration of its impact investing approach into the body of its traditional investment portfolio, and represents a significant development for a national foundation with an endowment of $2.3 billion.
Casey and McGeveran will assume their new roles on January 1, 2019.
Vickie Benson Will Leave to Begin Independent Consulting
Vickie Benson has served as the Arts program director at McKnight for 11 years. Under her leadership, the program has concentrated on working artists and their vital importance—artistic, social, cultural, and economic—to Minnesota. Working closely with her arts team colleagues and funding peers, Benson has worked to create coalitions and practices that center on the necessity and the importance of racial equity in grantmaking.
Benson's departure will mark three decades of professional experience in various roles making grants to benefit artists. Prior to joining McKnight, she held senior grantmaking positions at the National Endowment for the Arts, Chamber Music America, and the Jerome Foundation. She also served on the board of directors of Grantmakers in the Arts from 2003 to 2010, including as board president for two years.
In her next chapter, Benson will begin an independent consulting practice to offer coaching services on intercultural development and equity issues. She also plans to work on projects that demonstrate that communities thrive because of artists.
"I'm ecstatic that many sectors now understand that artists bring vision, experience, unique perspectives, and leadership to critical work in society," said Benson. "I'm also grateful that as grantmakers, we are starting to recognize that it is vital to change funding barriers and patterns to bring increased financial support to artists of color and indigenous artists."