In Conversation with Toni Pierce-Sands and Uri Sands
Fifteen years ago, Toni Pierce-Sands and Uri Sands gifted the Twin Cities, and subsequently the world, TU Dance—a 10-member professional dance company that boasts celebrated performances filled with passion and purpose, and a school where the next generation of dancers earn their stripes. TU Dance is renowned for its complex choreography and diverse, versatile artists. Their canon of work combines what they describe as modern dance, classical ballet, African-based and urban vernacular movements.
The duo have raised the bar for the dance community with their commitment to diversity and excellence in their productions, commissions, school, and studio. Recently, the McKnight Foundation awarded TU Dance $225,000 over three years as part of the Arts program's commitment to racial equity funding and to support working artists and fuel exceptional and diverse artistic practice.
This past spring, the company partnered with Grammy Award-winning artist Justin Vernon and Bon Iver to create Come Through—a piece that The Current described as "transcendent and deeply felt, a gripping blend of contemporary dance and music." After riveting performances at the Palace Theatre in Saint Paul and the Hollywood Bowl in Los Angeles, Come Through will be performed at the Paramount Theatre in Seattle this December and at the Kennedy Center in Washington, D.C in March 2019.
As TU Dance marks its 15th anniversary, we recently asked Seena Hodges to sit down with Toni and Uri to reflect on how they began their life's work and where they plan to take TU Dance next. The following interview was edited for length and clarity.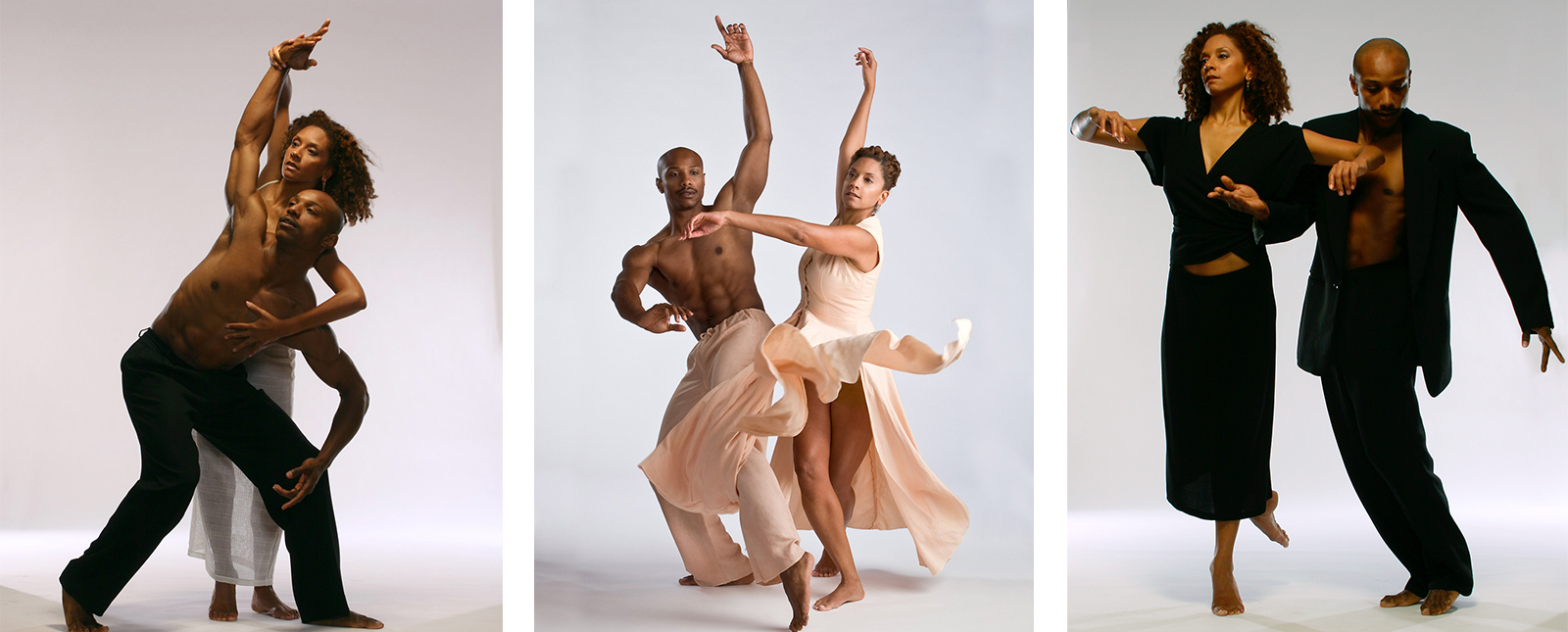 Toni Pierce-Sands and Uri Sands are the creative husband-and-wife duo who put the T-(Toni) and the U-(Uri) in TU Dance. Photo credit: Ingrid Werthmann
Seena: Talk a bit about the origins of TU Dance.
Uri: The initial concept for TU Dance was a project called Space.TU.Embrace. I had this choreographic interest that I wanted to pursue, and we assembled our friends to help. Space.TU.Embrace was about finding a way for us to create and develop work with our colleagues.
Toni: We started the journey with our friends. Most dance performances were happening at the Southern Theater at the time, but we decided to start small. We performed in the 103-seat black box at the University of Minnesota for two years. Then, at the Southern Theater and finally, The O'Shaughnessy. We built our audience from family and friends.
Seena: When did you start dancing?
Toni: I was six. My first teacher was Loyce Houlton. I remember sitting on the floor and watching a dance class. At a point, she stopped the class, walked over to me, gave me her hand and said, "Would you like to join us?" I remember taking her hand and I never looked back. That was it for me.
Uri: I started as a break-dancer. I grew up during the 80s in the break-dance era when hip-hop was being established—the whole pop and lock phenomenon. My first formalized training began when I was 10 years old and I started taking ballet classes at a local performing arts elementary school in Miami.
Seena: When you started TU Dance, was the dance scene of the Twin Cities racially diverse?
Toni: Things were happening here and there, but it was not enough. I was inspired because the Twin Cities had, in fact, become much more diverse than I experienced growing up here as a kid. I just wasn't seeing that in the dance community. That was one of the drivers to create TU Dance.
"My hope for TU Dance is that it continues to grow in order to reach more people, embrace more people, and build upon our culture of abundance and generosity."–URI SANDS, CO-FOUNDER AND CO-ARTISTIC DIRECTOR, TU DANCE
Seena: Tell me about the experience of creating Come Through. [Note: Uri worked on this piece while completing his graduate thesis.]
Uri: The creation of Come Through was this unbelievable experience of duality. A duality that existed between the requirements of my scholarly work and what I was trying to accomplish creatively. Those places were deeply integrated, but also completely separated from each other. There were times when I didn't even recognize myself or know where I was. Was I the creator that was in the process of writing or the writer that was in the process of creating?
Toni: Come Through was supposed to be performed at the Palace Theatre and be done, but the creative process was really vibrant and we couldn't ignore that. Justin worked on the music, TU Dance worked on the choreography, and the projection team worked on the projections. Uri created the work and once it was done, the dancers performed it for Justin and the band. The performance was transformative and everybody was like, "Oh, wow … this is something!" Come Through was a big step up for the company because of the work itself. The level of the art that we created is very significant.
Seena: What can you offer about being both partners in life as husband and wife and partners in your organization as artistic directors for the past 15 years?
Uri: It's an incredible responsibility because we have to be cognizant of each other in multiple capacities at all times. Because we are both artists independent of each other and we have chosen to share our life together, sometimes those lines may blur and we have to be very responsible about how we interact with each other in both capacities—both personal and professional.
Toni: As a woman, I know that patriarchy exists. With Uri being male and the choreographer, that automatically puts him in the role of being "the one in charge" in the eyes of some people. I'm like, "I was a diva in New York City and danced for Alvin Ailey, honey. Don't try it!" [laughs]. But Uri and I understand that dynamic; as partners, we lift up and amplify each other as equals. It's pretty awesome.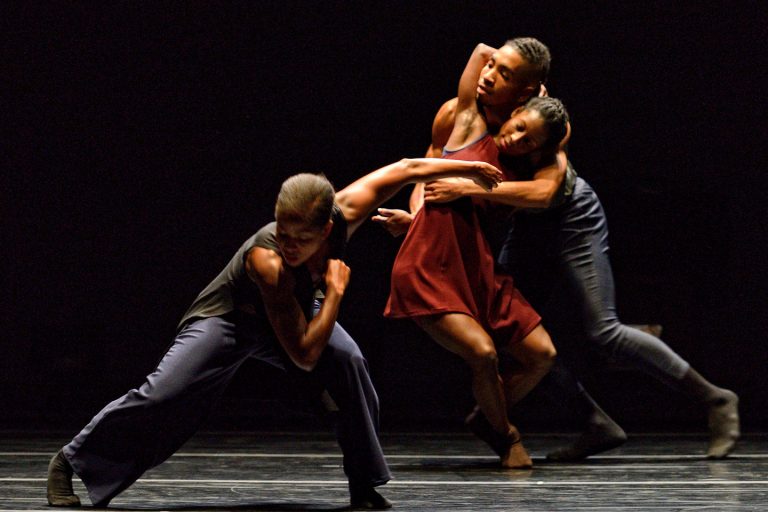 Seena: What are you thinking about when you think about the future of TU Dance?
Toni: We are thinking about whether we buy the building that we're in and renovate or whether we purchase or build another space. We'd love to offer health insurance to the dancers, higher salaries across the board, train more students in the school, and create more touring opportunities. We're also interested in how an exchange program might positively impact the school. We've been really focused on building this community, and now it's time for us to broaden our reach and start to see ourselves nationally and internationally.
Uri: I think about what it will take to get to a point where the organization can exist, prosper, and serve AND be solid enough to feed the community without Toni and Uri. For me, the "success" of TU Dance is that it does more than Toni and I could have ever done. My hope for TU Dance is that it continues to grow in order to reach more people, embrace more people, and build upon our culture of abundance and generosity.
Seena Hodges is the founder and CEO of The Woke Coach. She helps humans become the best, most empathetic version of themselves one conversation at time.