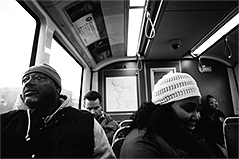 Recent events have generated difficult conversations about the issues of racial justice and police-community relations. Cities are grappling with an increasingly important question: How can we keep youth, particularly youth of color, safe? The Community Ambassadors Initiative, a grassroots movement in St. Paul — backed by the St. Paul Police Department and the city and supported by Youthprise — aims to provide an answer. It is a coordinated effort to heal those relationships and advance the well-being of communities.
Created to connect young people with community services, to prevent young people from interacting with the criminal justice system, and to promote better relationships between police officers and the communities they work in, the Initiative places Community Ambassadors on the streets in spaces frequented by young people. These youth workers forge relationships not only with the fellow young people traveling these public spaces, but with the police themselves.
Tomas Smith, former Police Chief of the St. Paul Police Department, explains the importance of being connected to community: "I was a chief of police for six years in St. Paul and a 27-year veteran of the St. Paul Police Dept. I grew up in the city here, so I have great passion for the city." Regarding the Community Ambassadors Project, he sums up the vision: "How do you qualify and quantify the work we do? By the amount of young people that can live and thrive in the city of St. Paul. To help young people stay out of the criminal justice system and develop better relationships between police officers and kids of color."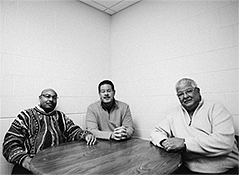 Statistics show that the Initiative, which combines prevention and referral services, is working. Juvenile arrests have decreased by 63%. With nearly 30 Ambassadors working in neighborhoods, relationships with youth are key to the Initiative's success. Each Ambassador is trained as a youth worker and prioritizes building relationships with the young people they encounter. Because Ambassadors build these relationships, they are able to refer youth to programs to serve their specific needs. Within its first 17 months of operation, the Initiative reached more than 2,500 hard-to-reach youth — young people who are the most in need of support services.
The partnership between the city, law enforcement, philanthropic organizations, and youth-serving organizations, and the unique expertise and resources they bring, is crucial to the success of the project. Key partners include the Hallie Q. Brown Community Center, St. Paul Mayor's Office, St. Paul Police Department, Metro Transit Police, and the Greater Saint Paul Building Owners and Managers Association. Cross-sector partnerships between funders like Youthprise, city organizations, and private partners leverage resources and expertise that are required to achieve the ultimate goal: to keep young people safe and ensure they are thriving.
Photo Credits: Nancy Musinguzi