2020 will likely always be remembered as the year that unleashed unprecedented disruption in our home state and across the globe. In the face of a raging pandemic, a painful racial reckoning, and a contentious US election cycle, we thank all who met this moment with hope and courage. Here are some highlights from a truly historic year. 

A Swift Response to a Viral Pandemic
The sudden onslaught of a pandemic starkly sharpens our focus on what we hold dear.
At McKnight, we value scientific integrity and the work of researchers, public health officials, and medical responders. We value equity, mindful that Covid-19 disparately impacts specific communities. And we value inclusion, which means we reject any efforts to use this public health challenge to discriminate or sow divisiveness.
Throughout the pandemic, we prioritized the well-being of our staff, our partners, and our local and global community. This is a time to come together, to recognize our profound interdependence, and to care for one another.
McKnight's response to the pandemic provided for near- and longer-term needs. We offered flexibility on grant reporting requirements; contributed additional funds to pandemic needs; joined statements in solidarity with communities facing xenophobia; and worked in partnership with organizations to directly support nonprofits and communities addressing the devastating impacts of Covid-19.
Bright Spots Worth Celebrating
In uncertain times, it becomes even more important to look for bright spots. In 2020, we found bright spots in our remarkable community partners, whom we featured in a social media and web campaign we called #brightspot. Under the daunting circumstances of this pandemic, they continue to find the most inventive and impactful ways to serve our communities. These bursts of creativity and acts of human solidarity inspire us.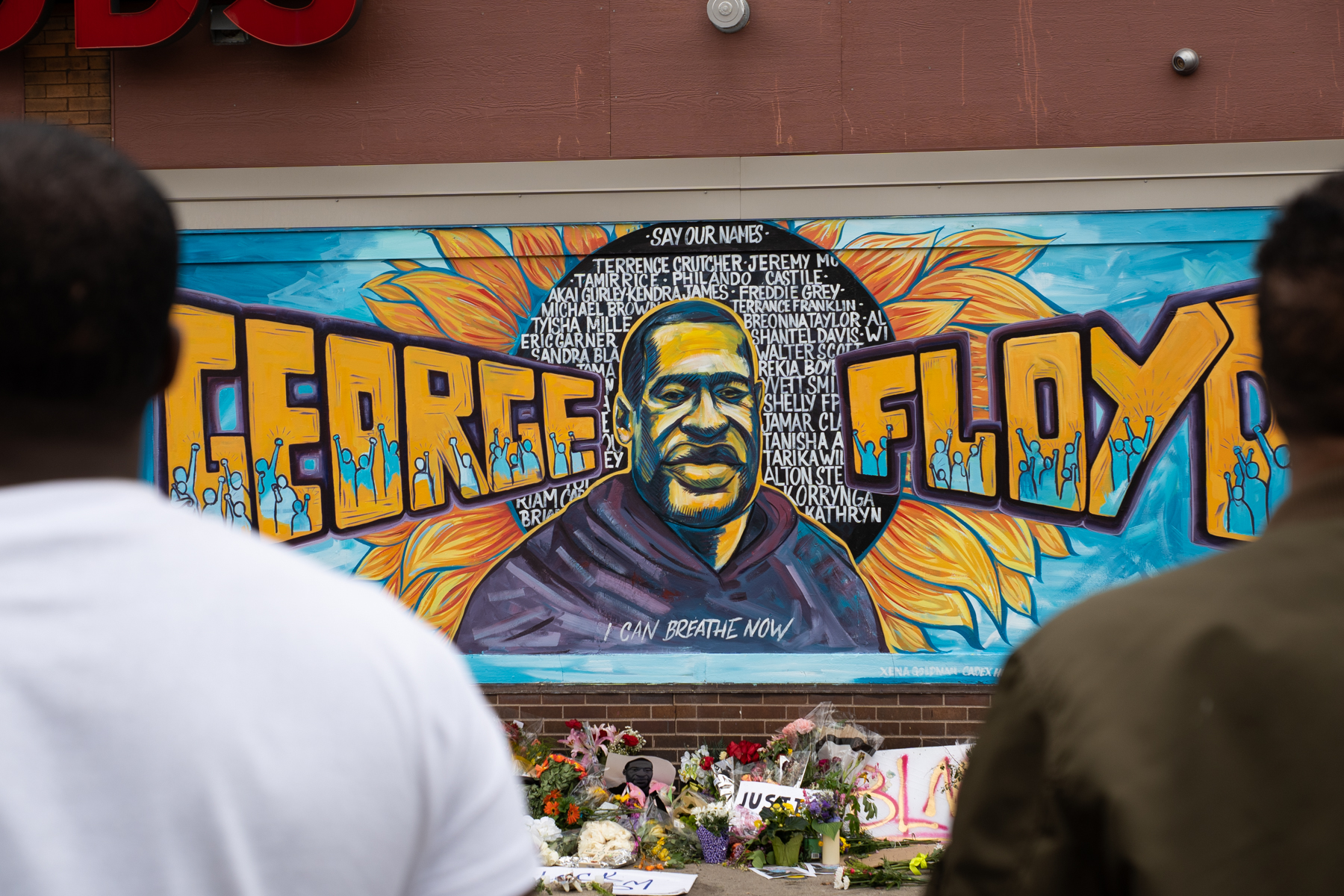 A Stand for Racial Equity
Equity is a core value of the McKnight Foundation. The senseless murder of Mr. George Floyd on May 25, 2020 brought even greater resolve for us to apply our grantmaking and investments to advance a more equitable, inclusive Minnesota and support meaningful systems change so that all can thrive.
In addition to our own statement, we proudly joined the Philanthropic Collective to Combat Anti-Blackness & Realize Racial Justice—a coalition of foundations and philanthropic organizations that called for transformation in the field of institutional philanthropy. The collective announced that it seeks to raise $25 million to invest in a Black-Led Movement Fund.
A Push for a More Representative Democracy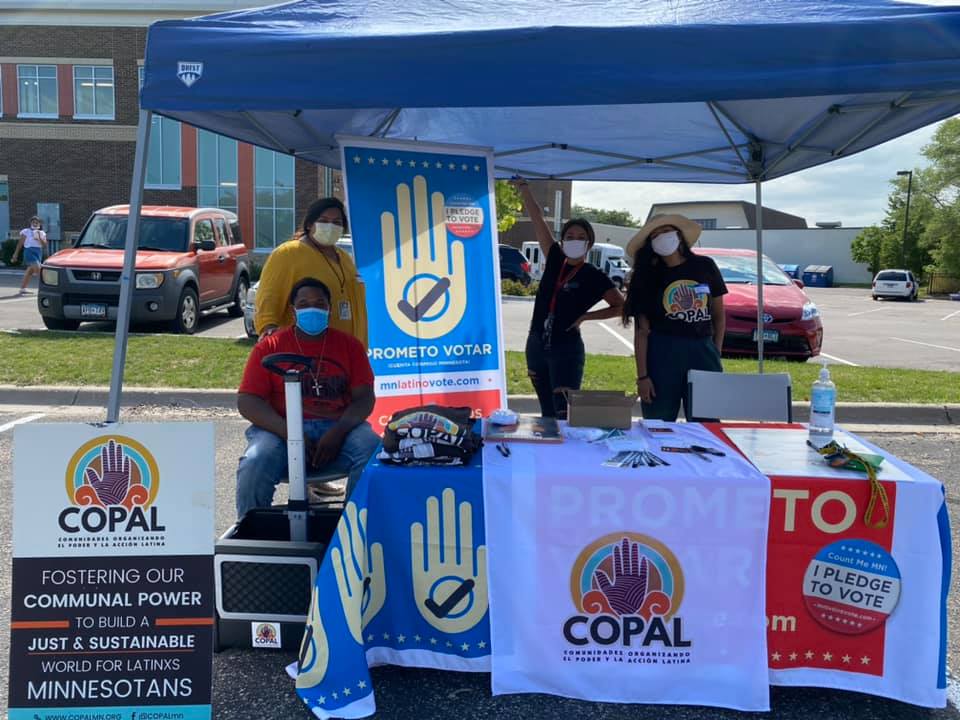 Strengthening democratic participation is a newer area of work for McKnight—a strategy shared by our new Vibrant & Equitable Communities and Midwest Climate & Energy programs. Through these programs and across the Foundation, we aim to increase statewide infrastructure and capacity to build power, engage diverse people in advancing our shared prosperity, and create platforms for broader participation in movements and decisions that determine our collective future.
During a challenging election year, McKnight joined Minnesota's philanthropic community, led by the Minnesota Council on Foundations, in support of democracy and the integrity of the election process. The statement affirmed the principle that in a true democracy, every vote matters. It also called for peace, unity, and healing.
Meet McKnight's New President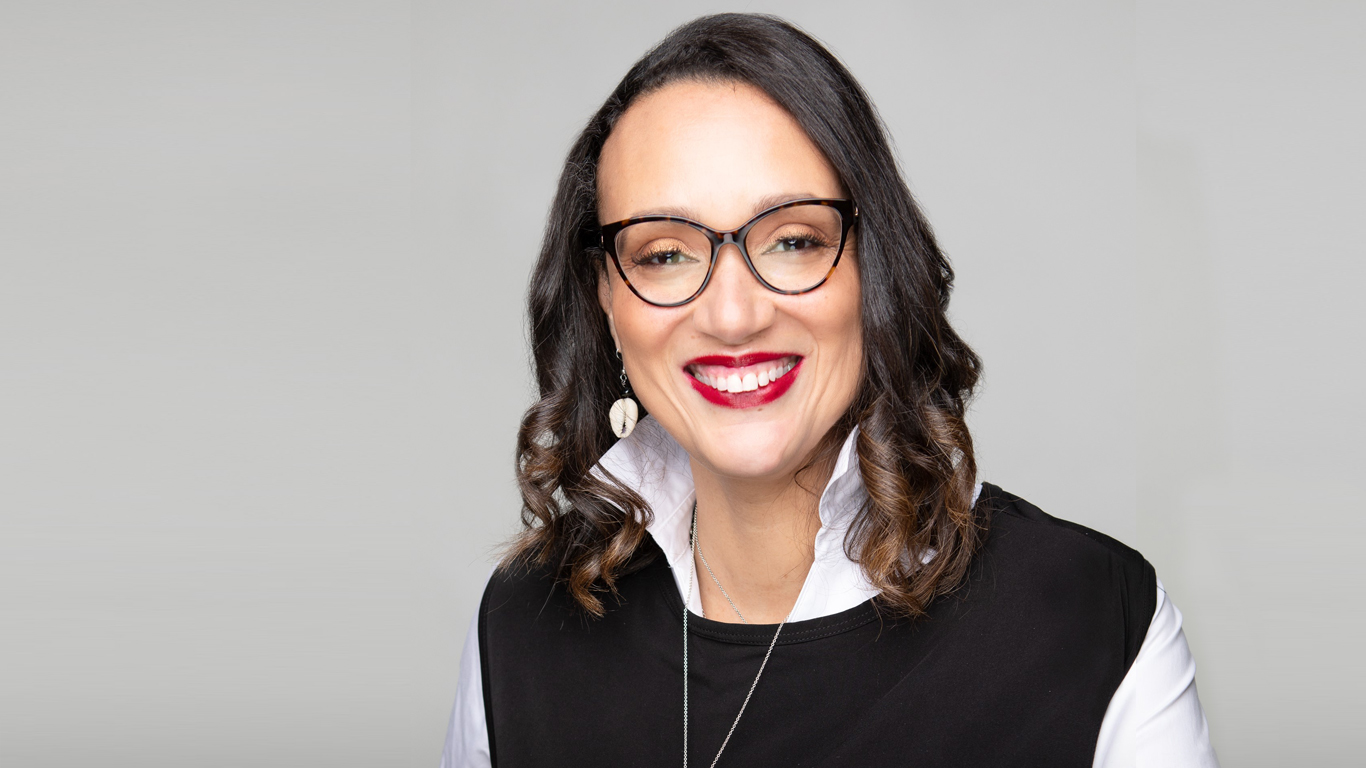 In December, we were thrilled to announce that Tonya Allen will lead the Foundation as president, effective March 1, 2021. Allen comes to McKnight as a distinguished leader in philanthropy, most recently as president and CEO of The Skillman Foundation in Detroit. Poised for its next chapter, the Foundation sees her as precisely the right person to take the helm during this historic time. In the midst of a global pandemic, a national racial reckoning, and the climate crisis, Allen's bold and visionary leadership will accelerate McKnight's progress in addressing this generation's most complex and urgent problems.
"Tonya is a dynamic and innovative leader who builds on the strength of McKnight's long family history, values, and grantmaking," said Noa Staryk, McKnight's board chair. "With her integrity, her brilliance, and her proven track record, we have complete confidence in Tonya as a trusted, capable, impactful leader who will move our mission forward."
A New Cohort of Program Directors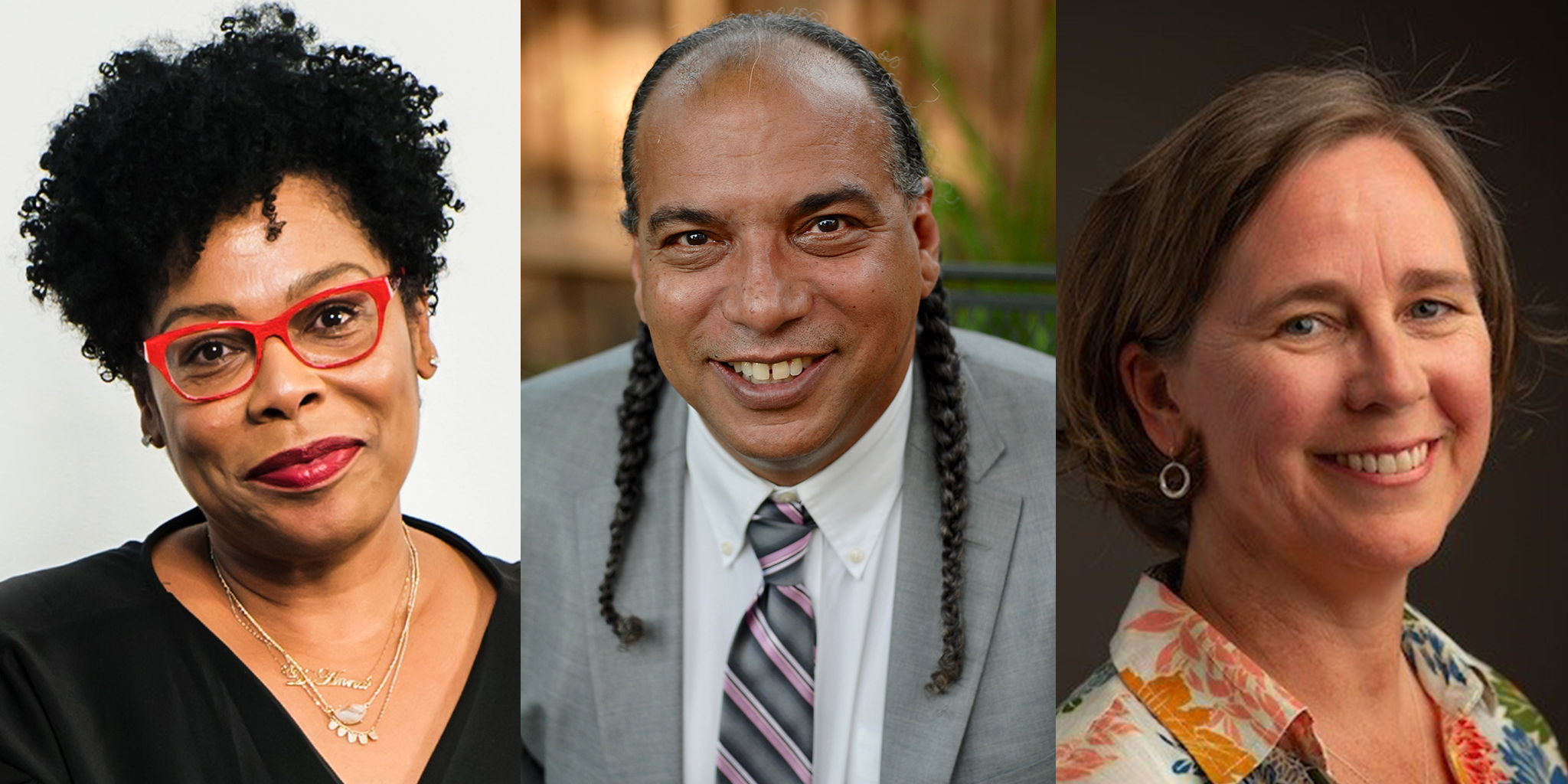 In 2020, McKnight welcomed several new staff members, including two program directors, and announced the selection of a third program director.
David Nicholson joined the Vibrant & Equitable Communities team as program director. Nicholson brings more than 30 years of leadership in nonprofits, government, and philanthropy, most recently at the Headwaters Foundation for Justice.
Earlier, DeAnna Cummings joined as director of the Arts program, which supports working artists to create vibrant communities and believes Minnesota thrives when its artists thrive. She previously led Juxtaposition Arts.
And in December, we announced the selection of Sarah Christiansen as Midwest Climate & Energy program director. A seasoned philanthropic leader in the climate space, she joins McKnight from the Solidago Foundation. She will oversee a significant expansion of our climate commitment.
The year brought several new valued colleagues, including: Nichol Higdon as vice president of finance and operations; Paula Vasquez Alzate, program team administrator; Robyn Browning, program and grants associate; Kelsey Johnson, program team administrator; and Phoebe Larson, communications manager.
We also made selections of three new team members in the finance and operations department, including Jenna Dahlberg, finance manager; Tony Lusiba, IT director; and Amanda Williams, HR director. They joined us this year.
Addressing the Most Urgent Challenges of Our Generation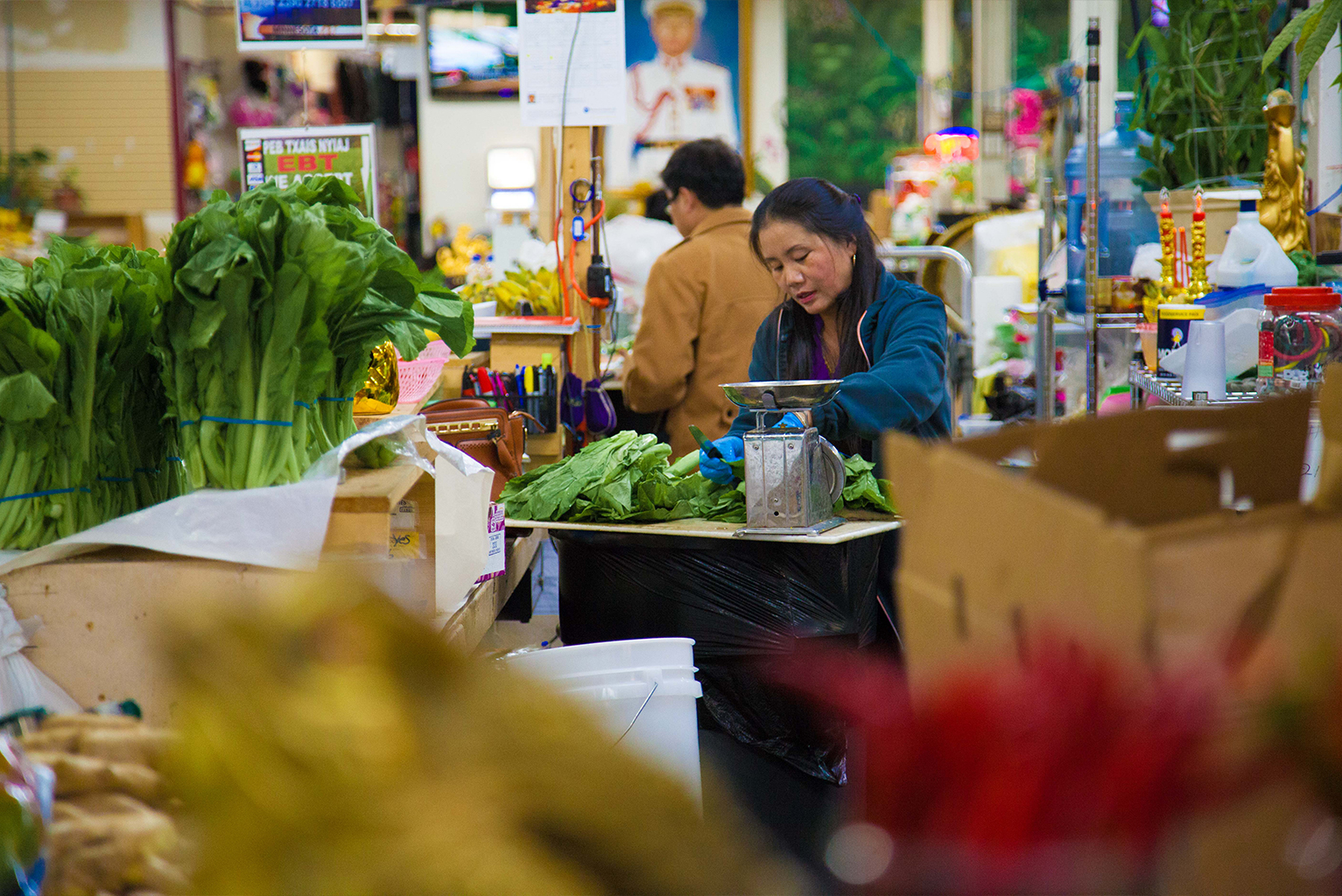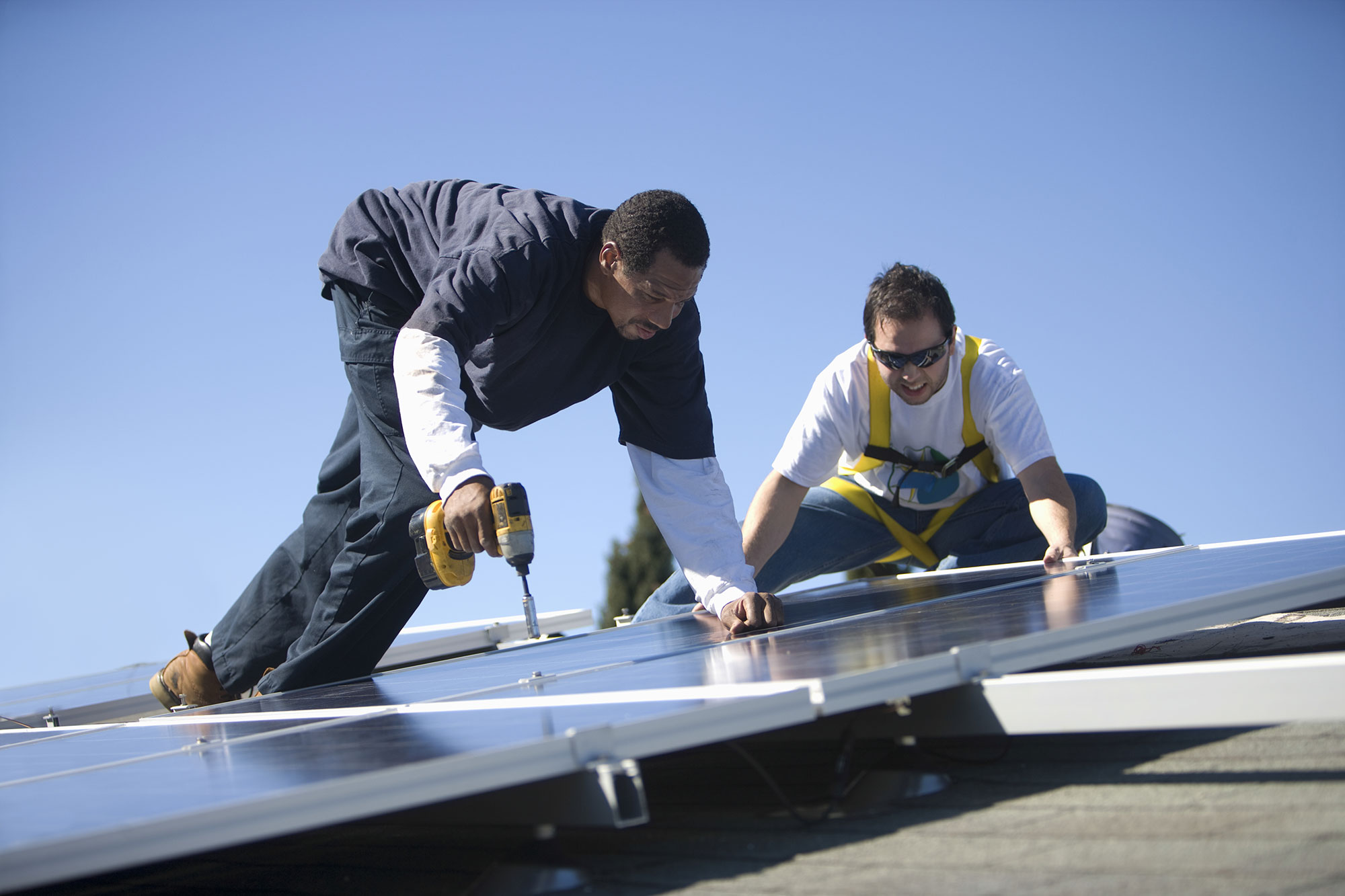 In September, we launched the first round of grantmaking in the new Vibrant & Equitable Communities (V&EC) program and the expanded Midwest Climate & Energy program. The new grant guidelines and strategy updates emanate from our 2019–2021 Strategic Framework, which led to our announcement a year ago that McKnight would deepen its commitment to advancing climate solutions and building a more equitable and inclusive Minnesota. More than ever, these two challenges compel us to respond with the urgency and resources they warrant, and with the imagination and fortitude they require. These two programs will be our largest grantmaking allocations.
Prior to its first funding round in October, the V&EC program hosted an informational webinar, attended by 375 people from a wide variety of organizations throughout the state. It led to the creation of a comprehensive FAQ, which answers common questions from prospective applicants. Upon completion of the first funding round, the team shared early learnings.
In August, we were pleased to add our public support to Xcel Energy's ambitious vision to put 1.5 million electric cars on the road by 2030. The effort will provide significant fuel and electricity savings for Minnesotans and reduce pollution in our region. McKnight also celebrated the publication of the Clean Cars Minnesota rule by the Minnesota Pollution Control Agency in December. Throughout the years, the Foundation has supported several groups and coalitions that have led to this vital campaign. If enacted in 2021, the rule will reduce tailpipe emissions from new, primarily gasoline-powered cars and light-duty trucks and increase the number of electric vehicles for sale, dramatically lowering air and climate pollution in our state.
Artists of Color Take Center Stage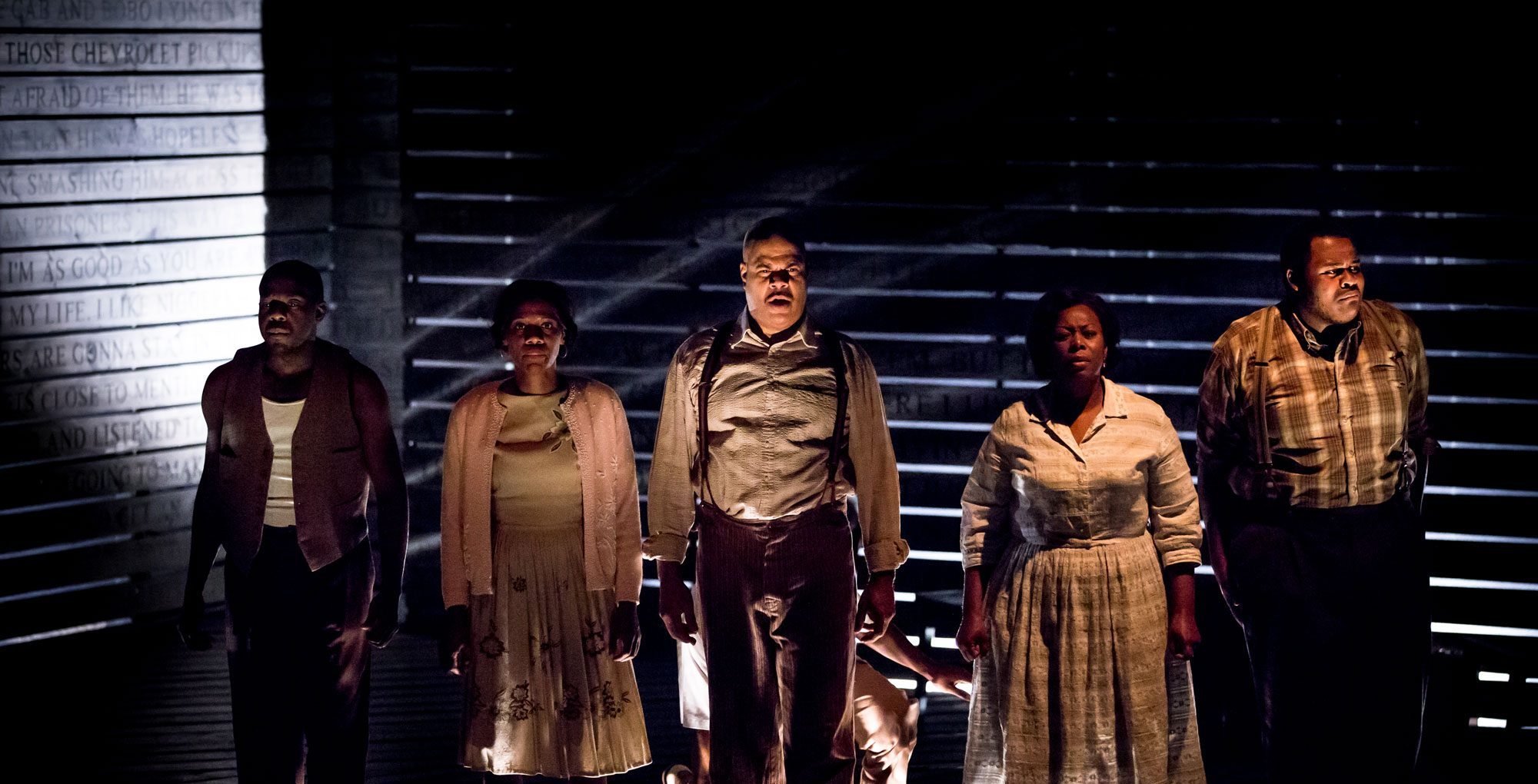 Given the impacts of Covid-19 in the arts and culture sector, McKnight joined the Ford Foundation in committing at least $10 million to Black, Indigenous, and people of color (BIPOC) arts organizations in Minnesota. McKnight will identify grant recipients as "America's Cultural Treasures" to acknowledge and honor the diversity of expression and excellence in Minnesota that historically has been under-recognized and under-resourced.
The program also virtually welcomed a new class of Artist Fellows, celebrated Marcie Rendon as 2020's Distinguished Artist Award winner, and worked in partnership with the Saint Paul & Minnesota Foundation to showcase art from BIPOC communities in an online gallery.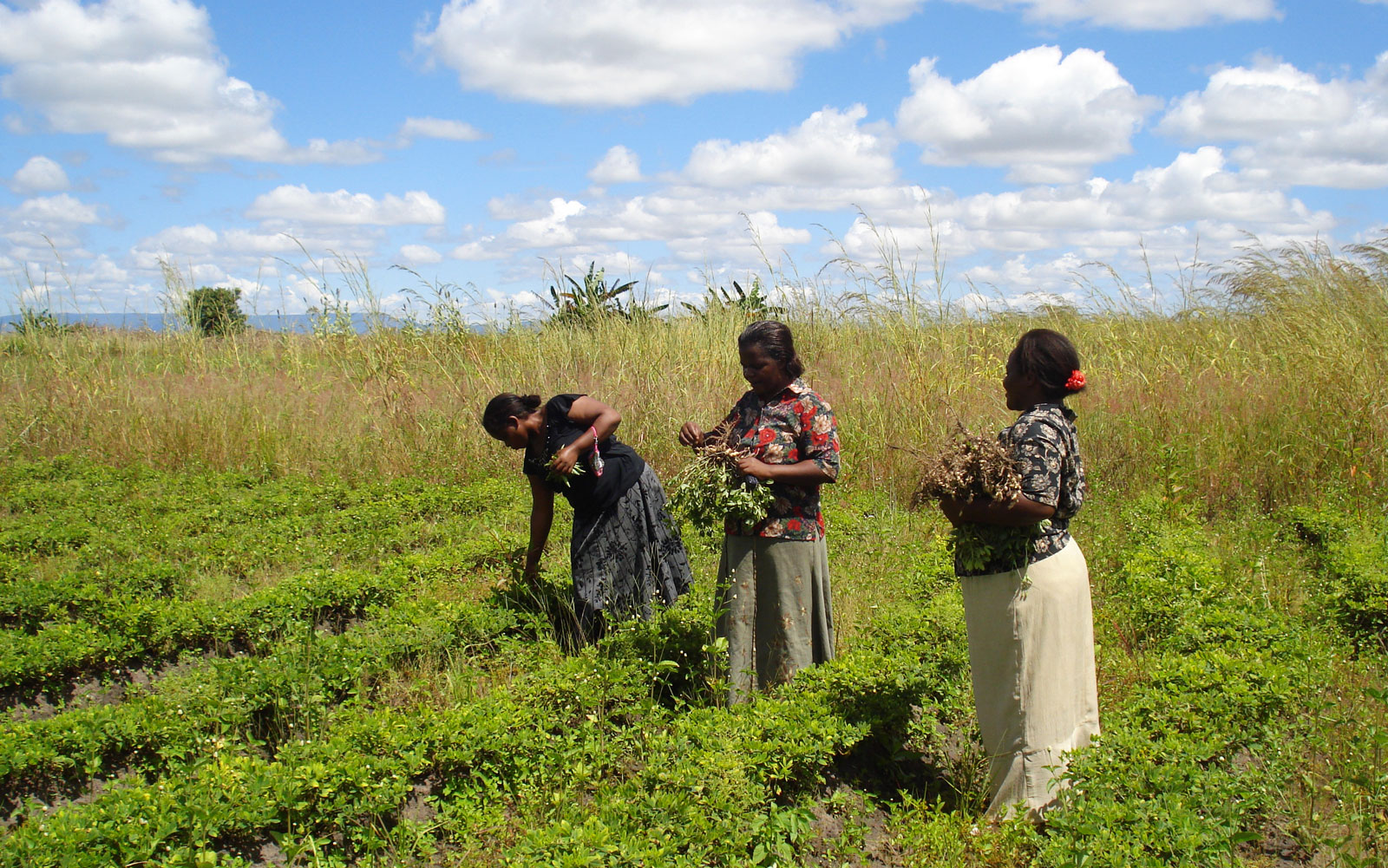 How Agroecology Advances Global Equity and Climate Solutions
Food systems are intricately linked to climate change and equity. Healthy, sustainable food systems help mitigate climate change; climate change affects our ability to support healthy food systems; and healthy food systems improve food security, diets, and livelihoods. We need healthy land, air, water, and food for people and planet to thrive.
McKnight Programu ya Utafiti wa Mazao ya Ushirikiano works to ensure a world where all have access to nutritious food that is sustainably produced by local people. The program supports agroecological systems research in 10 countries that face severe food insecurity in Africa and South America. Agriculture has been among the first sectors to feel the effects of global environmental change, with smallholder farmers among the hardest hit. The crop research program helps address urgent climate issues by funding research on agroecological solutions by, with, and for smallholder farmers.
Covid-19 has exacerbated global inequities further, especially in areas with poor health infrastructure and disrupted food markets. Yet, we also heard from many scientists who made great sacrifices to quarantine in their research labs and adapt to new  conditions.
To join the global effort to curb the spread of the virus, the crop program staff made several adjustments, which they shared in this open letter to grantees. This included shifting the regional communities of practice grantee supports to virtual platforms and standing by researchers as they were forced to make prudent decisions that balanced public health and safety concerns.
Neuroscientists Meet the Year's Challenges
The McKnight Endowment Fund for Neuroscience supports innovative research through three competitive annual awards that seek out investigators whose research shows promise in bringing society closer to preventing, treating, and curing many devastating brain diseases.
Every sector can do more to support greater diversity, equity, and inclusion, including the sciences. Given that less than 8% of US scientists come from under-represented racial backgrounds, the Endowment Fund board and committees have been working to ensure that more scientists of color apply for and receive McKnight Neuroscience awards. In addition, the board of directors developed a new program last summer to open up more opportunities for neuroscience college students from under-represented communities.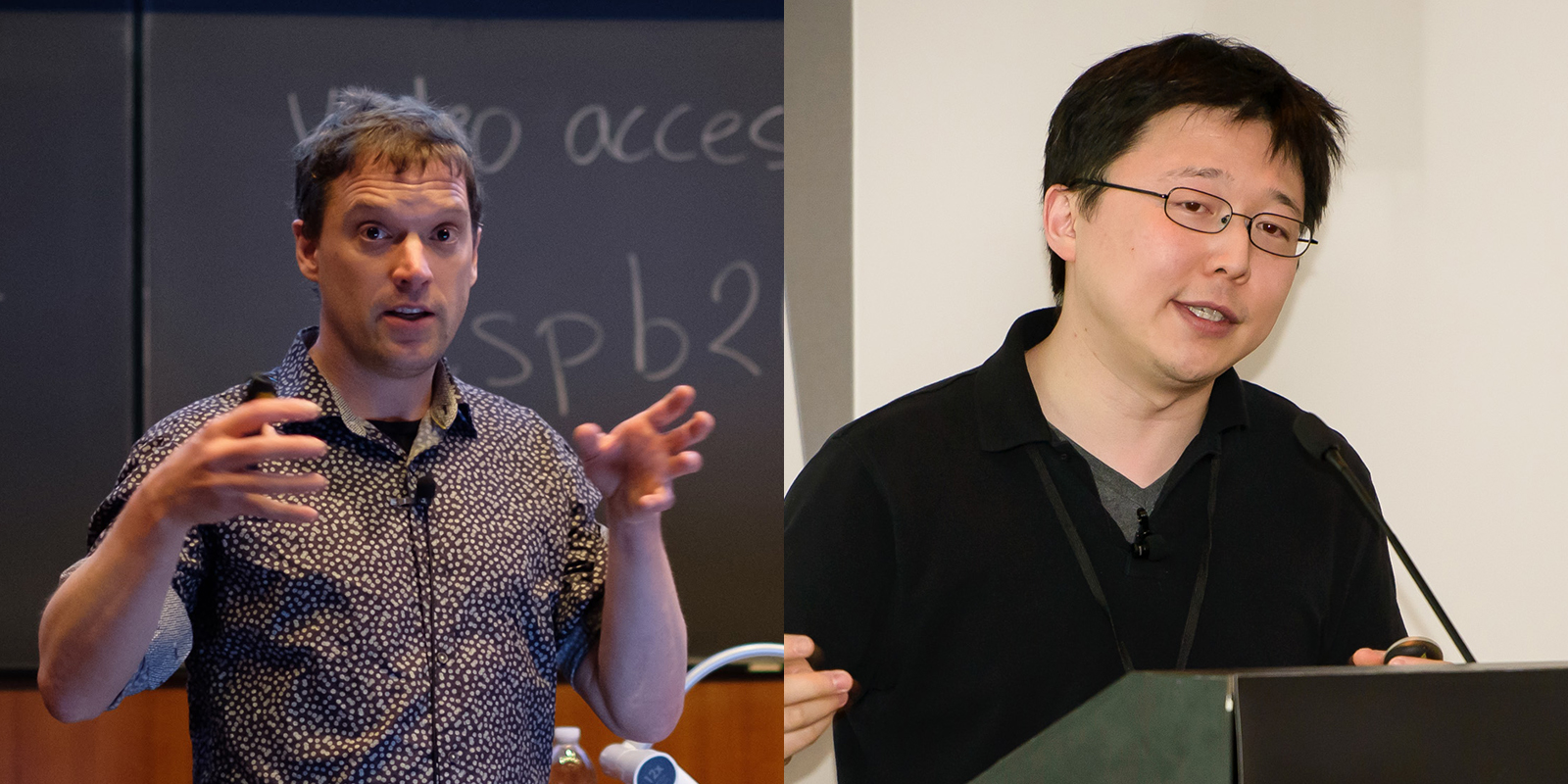 Another highlight from 2020 is that at least two of McKnight's funded neuroscientists have been conducting critical research on Covid-19. Loren Looger, PhD, a McKnight Technological Innovations in Neuroscience Awards committee member, is using his deep knowledge of proteins to work exclusively on developing tests for Covid-19. Feng Zhang, PhD, a McKnight Neuroscience Tech awardee, and his team developed a one-hour at-home Covid-19 test prototype aimed at early detection and containment.
As we reflect on this past year, we are inspired by the resilience of our grantee partners and communities, and we are grateful to all who sustained their efforts and rose to overcome daunting challenges.
In the words of our incoming president, Tonya Allen, "2020 was a year like no other. We've all seen so much disruption. We've all seen so much dismay. And quite honestly, many of us have also seen death.  But when there is disruption, there is opportunity. When there is dismay, there will be joy. And when there is death, you can expect a new birth."
We look forward to 2021 as a year of fresh beginnings as we work collectively to advance a more just, creative, and abundant future!