At McKnight and in the communities we support, we have a reason to celebrate today! The new Vibrant & Equitable Communities (V&EC) program announces its strategies and grantmaking guidelines, and the Midwest Climate & Energy (MC&E) program has updated its strategies to reflect its exciting next phase of work. We invite you to visit the V&EC na MC&E web pages to learn more.
This year has brought unprecedented challenges. We recognize that many of our grantee partners and communities are facing incredible hardships as a result. Our staff worked diligently to ensure that these programs incorporate the level of thought and community input necessary to meet this moment with hope and courage—and that they remain in service to our mission: to advance a more just, creative, and abundant future where people and planet thrive.
"There couldn't be a more critical moment for accelerating equity in Minnesota and climate solutions in the Midwest."-KARA INAE CARLISLE, MZIKI WA PRICE WA PROGRAM
The new grant guidelines and the strategy updates emanate from our 2019–2021 Strategic Framework, which led to our announcement a year ago that McKnight would deepen our commitment to advancing climate solutions and building a more equitable and inclusive Minnesota. More than ever, these two challenges compel us to respond with the urgency and resources they warrant, and with the imagination and fortitude they require. The V&EC and MC&E programs will be our largest grantmaking allocations.
"There couldn't be a more critical moment for accelerating equity in Minnesota and climate solutions in the Midwest," said Kara Inae Carlisle, vice president of programs. "We know frontline organizations have long been hard at work in our communities. We're thrilled to stand shoulder to shoulder with them and bring forth additional resources, while proudly continuing our long-term support in the Arts, International, and Neuroscience programs."
We know that many of you have been eagerly awaiting these updates, and we thank you for your patience, especially during this stressful time. We look forward to putting these strategies to work in the years ahead.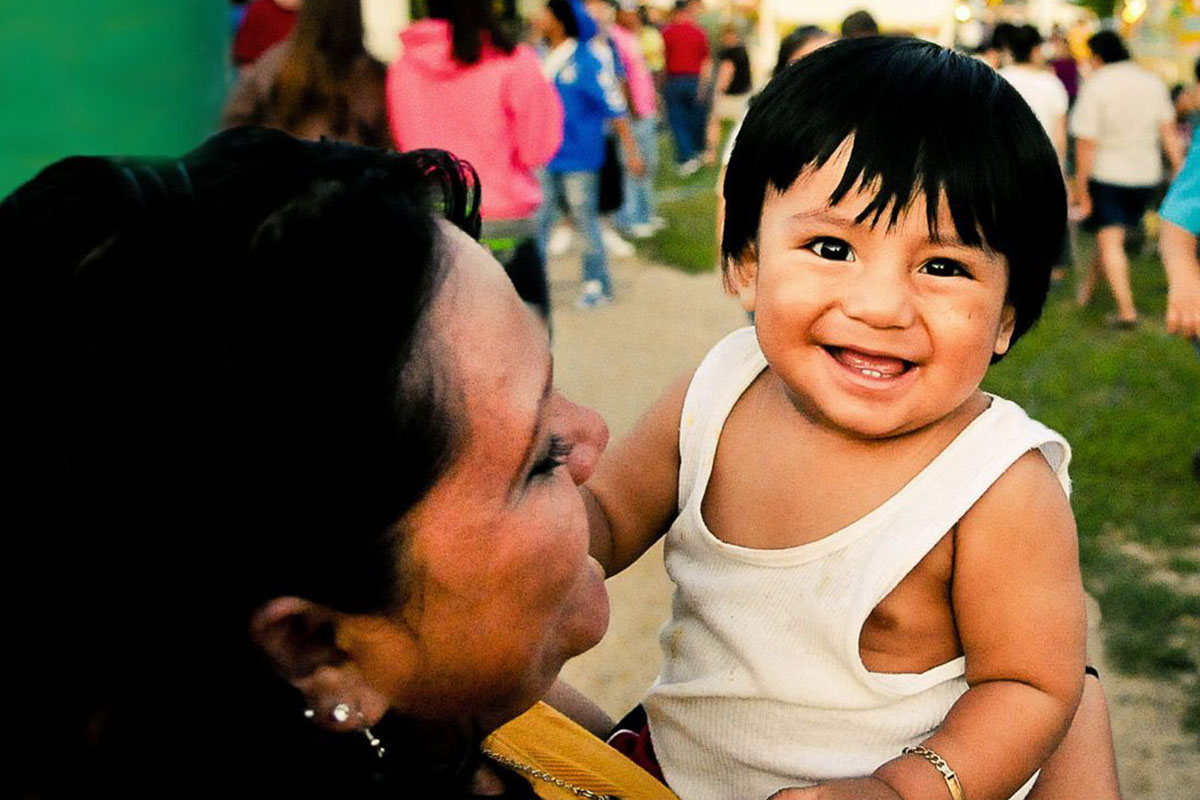 Vibrant & Equitable Communities Program Launches Grantmaking
The Vibrant & Equitable Communities' goal is to build a vibrant future for all Minnesotans with shared power, prosperity, and participation. McKnight developed this program because we see equity as a powerful force multiplier that enriches the quality of life for all Minnesotans. We all benefit when we promote equitable opportunity and access for residents across Minnesota.
Earlier this week, we welcomed David Nicholson as the new V&EC director. He brings 30 years of leadership, deep knowledge of Minnesota's diverse communities, and a demonstrated commitment to long-term systems solutions for justice and equity across the state. Working closely with McKnight's board and senior leaders, including Kara Inae Carlisle, he has an experienced and dynamic team: Sarah Hernandez na Eric Muschler, program officers; Erin Imon Gavin, director of program integration and program officer; and Renee Richie, program and grants associate.
The Vibrant & Equitable Communities team will open grantmaking on October 1, with initial inquiries due October 15. If your organization is interested in applying, please review the program strategies, new grant guidelines, na sample application forms. For additional background, we offer this webinar we held in September and a Q&A that answers common questions about the V&EC program.
Please note: If your organization received funding from the former Education program or the former Region & Communities program, please contact a program officer to discuss the timing of your initial inquiry application.
Once again, we are grateful to the 1,000+ community members and experts who contributed to the Vibrant & Equitable Communities input process as advisors or survey respondents, or as thoughtful participants at one of our community panels. We couldn't have had the same caliber of strategy development without your valuable input, and we hope you will see your feedback reflected as this program comes to life.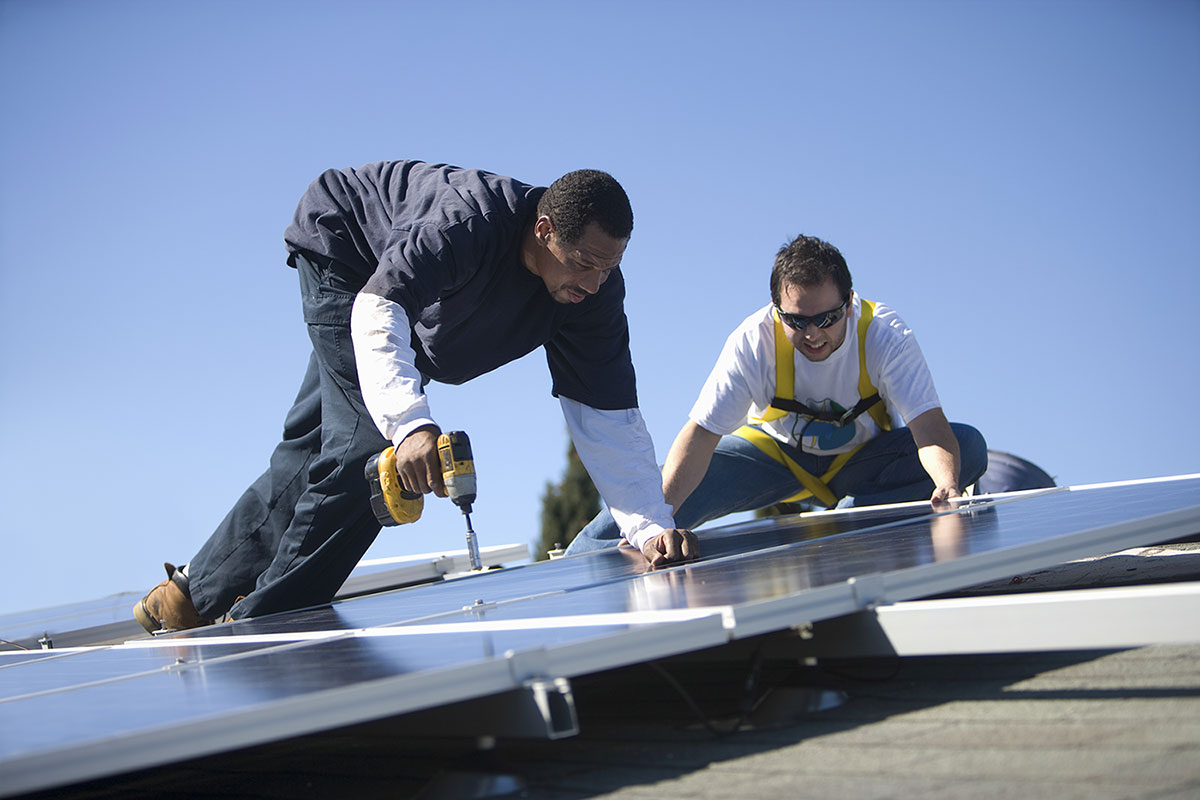 Midwest Climate & Energy Program Updates Strategies
The new goal for the expanded Midwest Climate & Energy program is to take bold action on the climate crisis by dramatically cutting carbon pollution in the Midwest by 2030. Achieving this ambitious goal, at the necessary speed and scale, also requires a healthy democracy, one in which all people have the voice and power to bring about change to the issues affecting their lives and livelihoods. The Midwest Climate & Energy program will pursue this strategy in close partnership with the Vibrant & Equitable Communities program, supporting communities in building powerful multiracial movements for change.
The Midwest Climate & Energy program remains committed to transforming the energy system. We're expanding our work to electrify transportation and buildings and sequester carbon on working lands. The program recently launched a search for a new program director and will soon add a new a program officer. Brendon Slotterback, program officer, will lead until the new program director is in place, with support from Sarah "Sam" Marquardt, program and grants associate, and Kelsey Johnson, program team administrator.
Please note: The MC&E program uses a closed application process. We proactively identify and invite organizations to apply and accept proposals for funding from only those organizations.
An Update on Our Search for a New President
As many of you know, McKnight has been engaged in a thoughtful and rigorous search for our new president. Covid-19 and its social and economic toll, as well as the murder of George Floyd and the resulting protest movement, are dramatic developments since we began the search. Given these circumstances, we have decided to extend the search timeline. It is imperative to select precisely the right leader for the organization and our communities during this extraordinary moment and well into the future.
Pamela Wheelock will conclude her tenure as interim president on September 20. We offer her our heartfelt gratitude for her remarkable and steady leadership and for graciously staying on past the end date we had initially set. Lee Sheehy, former Region & Communities program director for 11 years, will assume the interim role and work in partnership with the senior leadership team to bridge to the new president. We will share more news as it emerges.