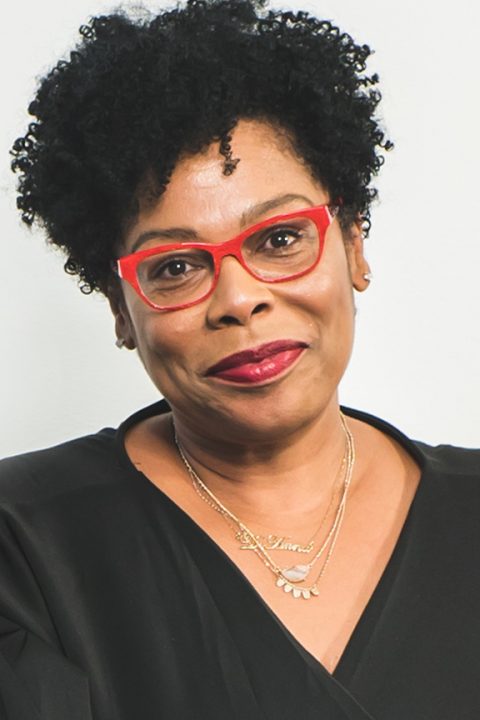 The McKnight Foundation is pleased to welcome DeAnna Cummings as its new Arts program director. Cummings is a cofounder and the CEO of Juxtaposition Sanaa (JXTA), a social enterprise business in north Minneapolis that trains and employs historically underestimated youth as a springboard to higher education and careers in art and design.
Starting June 1, 2020, Cummings will lead McKnight's Programu ya Sanaa, which supports working artists to create vibrant communities. She will join Arleta Little, Arts program officer and director of artist fellowships, Sarah Berger, Arts program officer, and Latosha Cox, program team administrator. Kristen Marx, Arts program administrator, recently left McKnight to pursue other opportunities. We are grateful for her seven years as an integral member of the Arts program and wish her all the best.
In 2019, the Foundation awarded 181 grants totaling $10.1 million to support working artists in the belief that Minnesota thrives when its artists thrive. Artists nurture our cultural identities, imagine solutions, and catalyze social change. The McKnight Foundation invests in the arts and other sectors to support Minnesota's working artists and advocate for the value of their work.
"DeAnna has been a local leader across sectors for decades, and McKnight has been a longtime advocate and funder of JXTA," said Pamela Wheelock, McKnight's interim president. "We are delighted by DeAnna's decision to join McKnight and eager to see her talent and vision add to our strong Arts program."
North Side Roots, Expansive Impact
Cummings and her fellow JXTA cofounders—Roger Cummings (her husband) and Peyton Russell—all have roots in north Minneapolis. Recognizing that talented young people often feel disengaged and dismissed by traditional educational institutions, they founded JXTA in 1995, as an after-school arts program in the North Side's Sumner-Glenwood neighborhood. Over the next two decades JXTA grew to become one of the most important cultural institutions in the Twin Cities.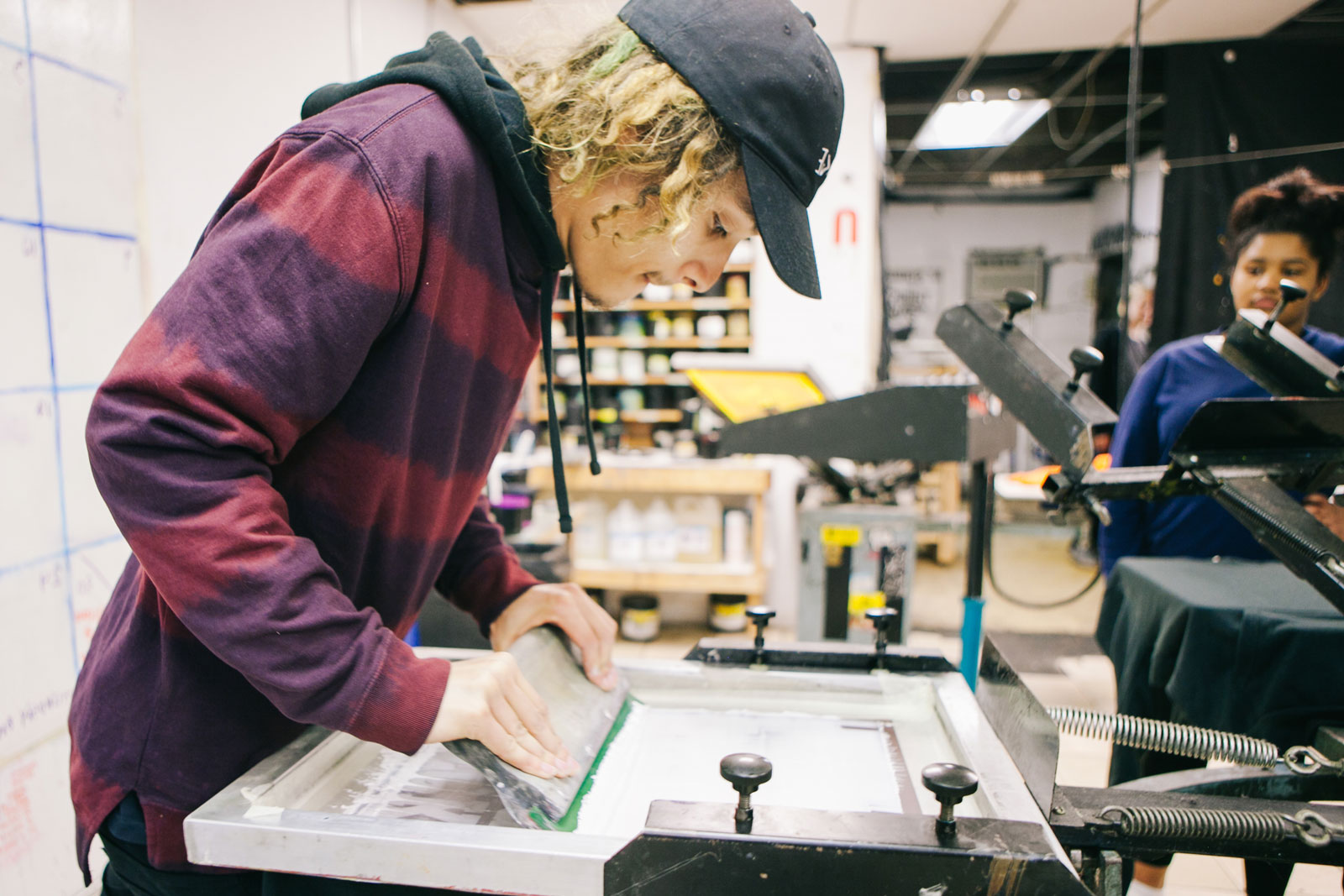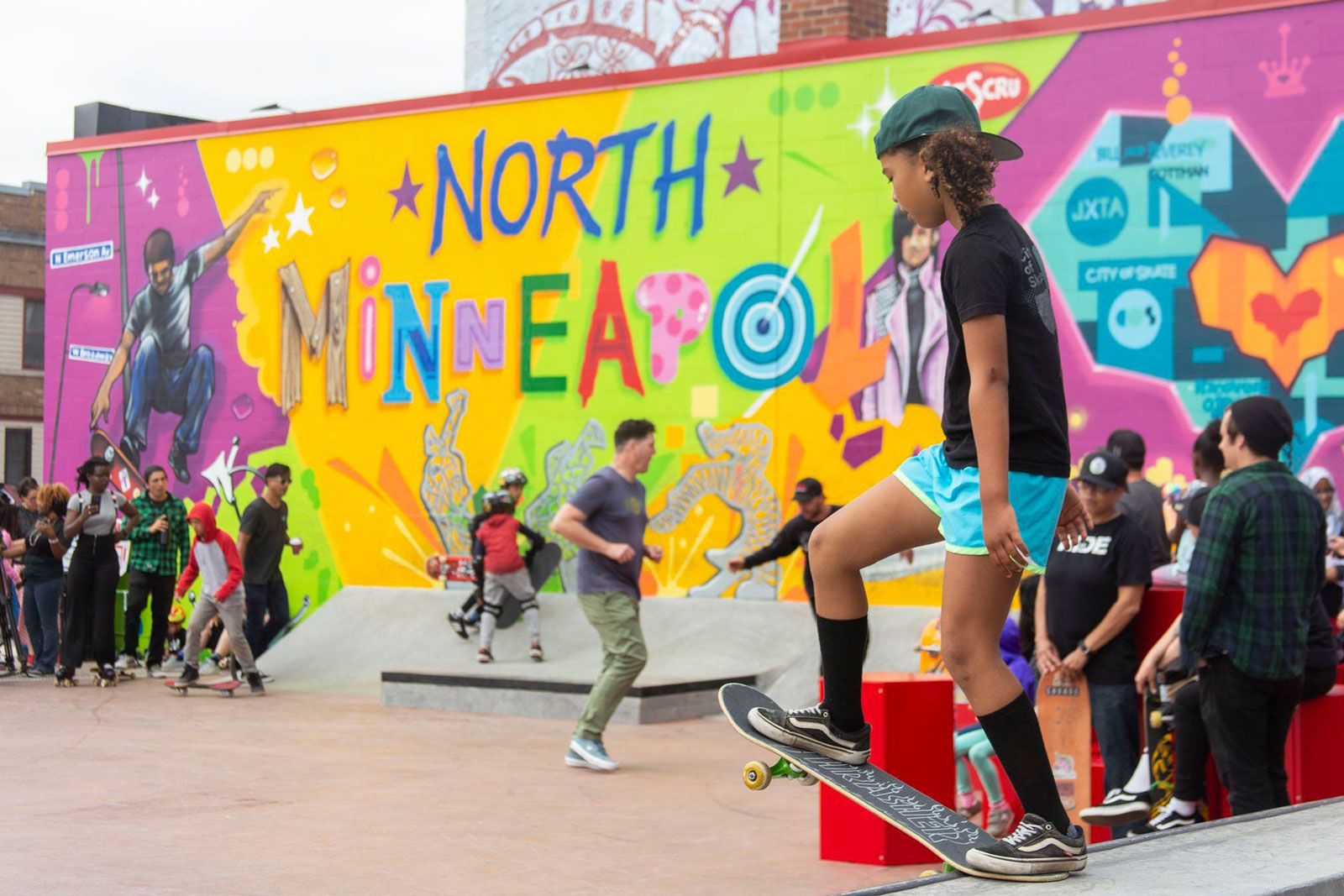 Today JXTA is an anchor in the community, as the owner of three buildings at one of the busiest intersections in north Minneapolis: Emerson Avenue North and West Broadway Avenue. It is nationally renowned as a model art and design workforce enterprise, employing more than 100 people annually, primarily local teens. In 2018 JXTA embarked on its largest undertaking yet—a four-year, $14 million capital campaign to which McKnight has pledged $1.3 million.
"My entire career has focused on how the arts can drive equity and build thriving communities. I see immense synergy between McKnight's focus areas and my values, perspectives, and experience." —DEANNA CUMMINGS
A strategic and optimistic leader, Cummings has spent her career guiding JXTA through rapid growth from a grassroots organization to an acclaimed force for economic development, neighborhood revitalization, equity in the arts, and youth education and empowerment. She is highly regarded for her work in creative placemaking—a process through which community members, artists, and other stakeholders use arts and cultural strategies to implement community-led change.
"This position will allow me to broaden my impact beyond the scope of my current work," said Cummings. "My entire career has focused on how the arts can drive equity and build thriving communities. I see immense synergy between McKnight's focus areas and my values, perspectives, and experience."
Prior to cofounding JXTA, she served as a program officer for the Metropolitan Regional Arts Council and as a senior administrator for the Council on Black Minnesotans, since renamed the Council for Minnesotans of African Heritage.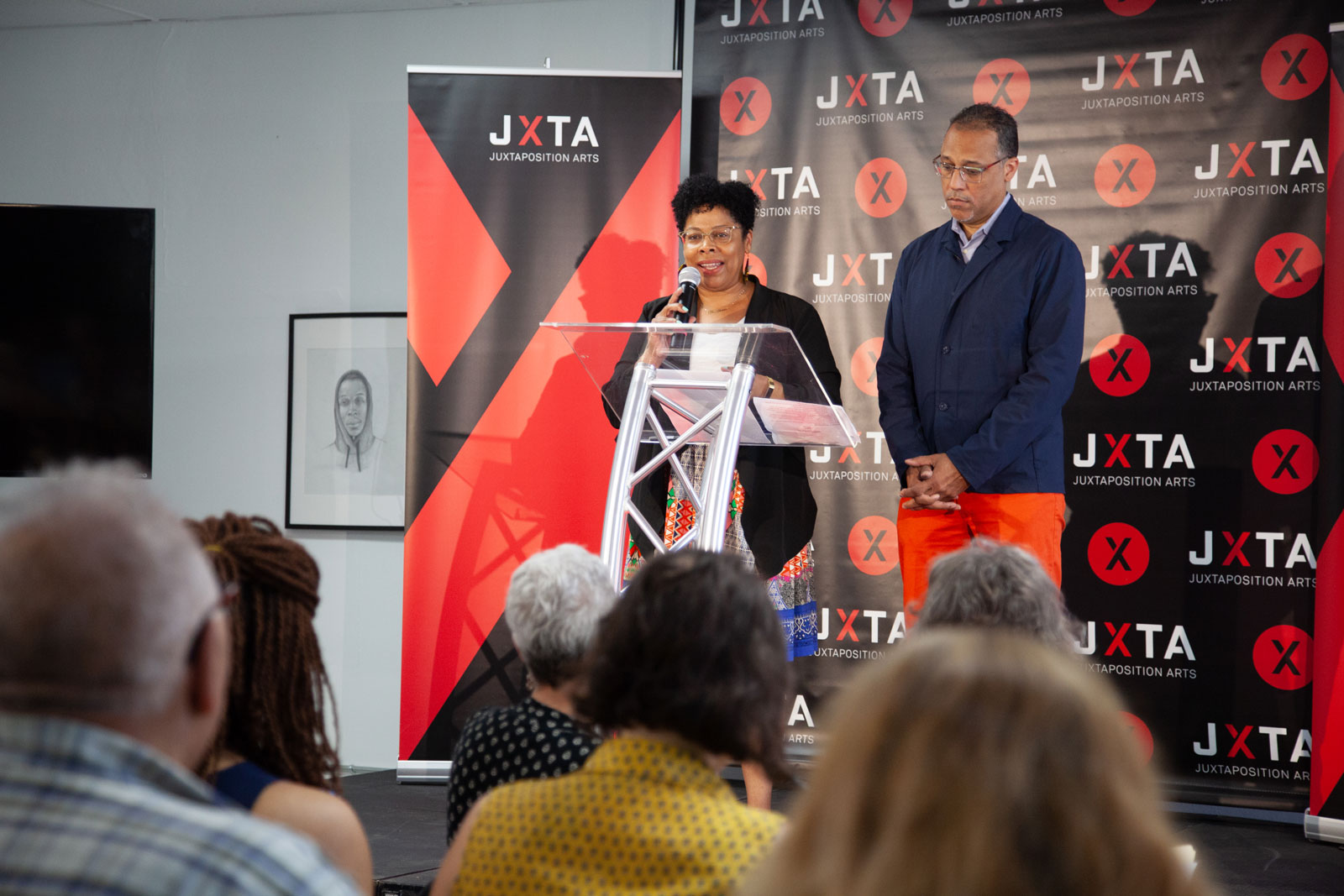 Cummings has served on the Bush Foundation's board of trustees since 2013. She is a 2016 Minneapolis/St. Paul Business Journal Women in Business awardee and a Minnesota Public Radio 2013 Arts Hero. From 2016 to 2018, she was a DeVos Institute Fellow in the selective fellowship program in arts management at the University of Maryland, College Park. She holds a master's in public administration from Harvard University and studied sociology and psychology at the University of Minnesota.
Kuhusu Foundation ya McKnight
The McKnight Foundation, a Minnesota-based family foundation, advances a more just, creative, and abundant future where people and planet thrive. Established in 1953, the McKnight Foundation is deeply committed to advancing climate solutions in the Midwest; building an equitable and inclusive Minnesota; and supporting the arts in Minnesota, neuroscience, and international crop research. The Foundation has approximately $2.3 billion in assets and grants about $90 million a year.