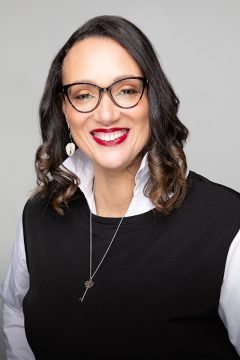 Tonya Allen will begin at McKnight on March 1, 2021.
Partner-Centric. At McKnight, Tonya will work closely with board members and leaders—heading an all-women, majority people-of-color senior leadership team, and approximately 50 staff members. She is excited to become part of McKnight, and to start working alongside grant partners, activists, corporate heads, and civic leaders to advance a more just, creative, and abundant future.
Dynamic Change Agent. Tonya has led successful philanthropic, business, government, and community partnerships that catalyze fresh thinking, test new approaches, and advance public policy. Throughout her 25-year career, she has been a bridge-builder and a civic diplomat. Tonya has been lauded for her results-driven and highly influential collaborative approach by the Chronicle of Philanthropy (Five Innovators to Watch), the Funders Network (Nicholas P. Bollman Award), Detroit News (Michiganian of Year), and Crain's Detroit Business (Newsmaker of the Year & 100 Most Influential Women).
Philanthropic Leader. Tonya currently serves as president and CEO of The Skillman Foundation, a private foundation in Detroit dedicated to improving schools, neighborhoods, and families in Southeast Michigan. The foundation has made charitable investments totaling more than $670 million to improve the lives of Detroiters. During Tonya's tenure, she leveraged and secured additional contributions totaling $2.3 billion that created an exponential impact. Tonya is the incoming chair for the Council on Foundations, co-chair for the Executives' Alliance for Boys and Men of Color, and has served on many other philanthropic boards. She is a co-founder and architect of Detroit Children's Fund—a nonprofit that aggregates capital and invests it to improve schools—and serves on PNC Bank's National Grow Up Great initiative, the bank's corporate giving arm.
Equity-Driven. A champion of diversity, inclusion, and equity practices, Tonya is driven by her pursuit of justice. She has collaborated with numerous cross-sector partners to advance individual, institutional, sectoral, and community-wide equity strategies. Tonya's efforts to make institutions more equitable are considered best-in-class, and she is a national leader in the philanthropic sector on this topic. Her work includes curating a diverse and influential staff (60% people of color and 78% women) and board (50% people of color and 43% women). The Skillman board members credit her with deepening their commitment to diversity and inclusion within their corporations. Tonya is a member of General Motors' Inclusion Advisory Board—one of three external appointments—and served as an advisor to Quicken Loans, CMS Energy, PNC Bank, and DTE Energy regarding inclusion efforts. Corp! Magazine honored Tonya with a Salute to Diversity Award.
Public Sector Partner. Tonya's leadership and advisory capabilities extend to the government sector. She collaborates effectively across political parties. Her work includes chairing Gov. Gretchen Whitmer's Return to School committee during the Covid-19 pandemic; advising former Gov. Rick Snyder on education reform; co-chairing the Detroit Public Schools reboot; advising on former President Barack Obama's My Brother's Keeper Alliance; hosting both Democratic and Republican presidential and cabinet visits, and successfully advancing bipartisan public policy.
Community Organizer. Tonya started her career working with residents, parents, and faith-leaders in neighborhoods, and this approach is still central to her ethos. Her leadership is grounded in two organizing principles: "None of us is smarter than all of us" and "power is organized people and organized money." She is passionate about bringing unlikely allies together—prioritizing community voices and ideas at the center—and co-creating solutions where people and planet thrive.
Thought Leader. Tonya is a well-regarded and thought-provoking public speaker, author, media contributor, and advisor. She served as a scholar-in-residence at the Clinton School of Public Service, where she penned Radical Love: The responsibility of community philanthropy in enabling social change, promoting equity, and sparking transformation.
Engaged Learner. Tonya's desire to learn from others is insatiable. It drives her passion for education. She holds a master's in public health, a master's in social work, and a bachelor's in sociology, each from the University of Michigan–Ann Arbor. She is a board member of the university's Alumni Association and received a Bicentennial Alumni Award for her impact and contributions. She chairs the board of Oakland University. Additionally, Tonya studied global affairs and governments as a German Marshall Fund Transatlantic Fellow and at the Harvard Kennedy School. She earned fellowships at the Aspen Institute, American Enterprise Institute, and BMe Community.
New Minnesotan. Tonya is eager to relocate to the Twin Cities. She feels drawn to Minnesota's values, people, and philanthropic promise and looks forward to settling into the region. She is devoted to her family, which includes her husband, Louis; her three daughters, Phylicia, Brianna, and Alanna; and kitten, Lily.