At the McKnight Foundation, we envision a Minnesota where ሁሉም residents have a voice in determining our shared future. As part of our goal to build a vibrant future for everyone, we are working with our partners to strengthen democratic participation statewide—building people power, engaging diverse communities, and nurturing movements that advance justice and equity.
In its first-quarter 2022 grantmaking, McKnight awarded $1.6 million toward this goal through its ደፋር እና ፍትሃዊ ማህበረሰቦች ("Communities") program. The recipient organizations are working to build the civic infrastructure necessary to ensure all Minnesotans have a voice in decisions that impact their lives. Overall, McKnight awarded 39 grants totaling approximately $36 million in the quarter (see our የውሂብ ጎታዎችን ይሰጣል for the full list of approved grants).
"From the climate crisis to racial justice, our food systems, and more—we need a functioning, stable democracy to bring about transformative change and build for a better tomorrow," said Tonya Allen, president of the Foundation. "Collectively, our grantee partners are working to build social and political capital that spans the state—ensuring Minnesota's diverse racial, cultural, socioeconomic, and generational voices are heard."
"From the climate crisis to racial justice, our food systems, and more—we need a functioning, stable democracy to bring about transformative change and build for a better tomorrow."– Tonya Allen, President
In partnership with the Midwest Climate & Energy program, McKnight's Communities team recently refined its democratic participation strategy, aiming to go beyond individual investments to consider the totality of needs across the state and its diverse communities. The goal is to support the civic infrastructure necessary statewide for low-wealth and Black, Indigenous, and people of color (BIPOC) to have a say in decisions that affect their lives.
"We believe that all people have a voice. When they have the power and opportunities for leadership, they can solve tough problems and transform the conditions that have created injustice," said David Nicholson, director of the Vibrant & Equitable Communities program. "Democracy is a collective practice. The more Minnesotans are actively participating—in an election year and every year—the stronger our state and democracy will be."
Our partners featured below are engaging their community members in different ways, training new leaders and building the robust civic infrastructure necessary to make transformative change.
የጀነሬሽን ለፍትህ is a community foundation supporting organizations and groups working on the front lines of social change. Since 1984, Headwaters has invested in local and statewide community organizing, focusing its grantmaking on groups led by and working for BIPOC communities. As an intermediary organization, Headwaters will use the $1 million McKnight grant over two years to further its mission of building grassroots power to advance equity and justice by investing in smaller, emerging organizations. McKnight looks forward to learning from Headwaters' work and from its partners on the ground.
Minnesota Youth Collective Education Fund (MNYCEF) is the largest youth civic engagement organization in the state. Run by and for young people, MNYCEF focuses on developing a new generation of movement leaders, leveraging electoral and issue-based organizing to advance a more equitable and just future. McKnight's grant of $250,000 over two years will support the organization to engage young people, grow the organization, and shift the narrative in communities with immense power potential that are often overlooked.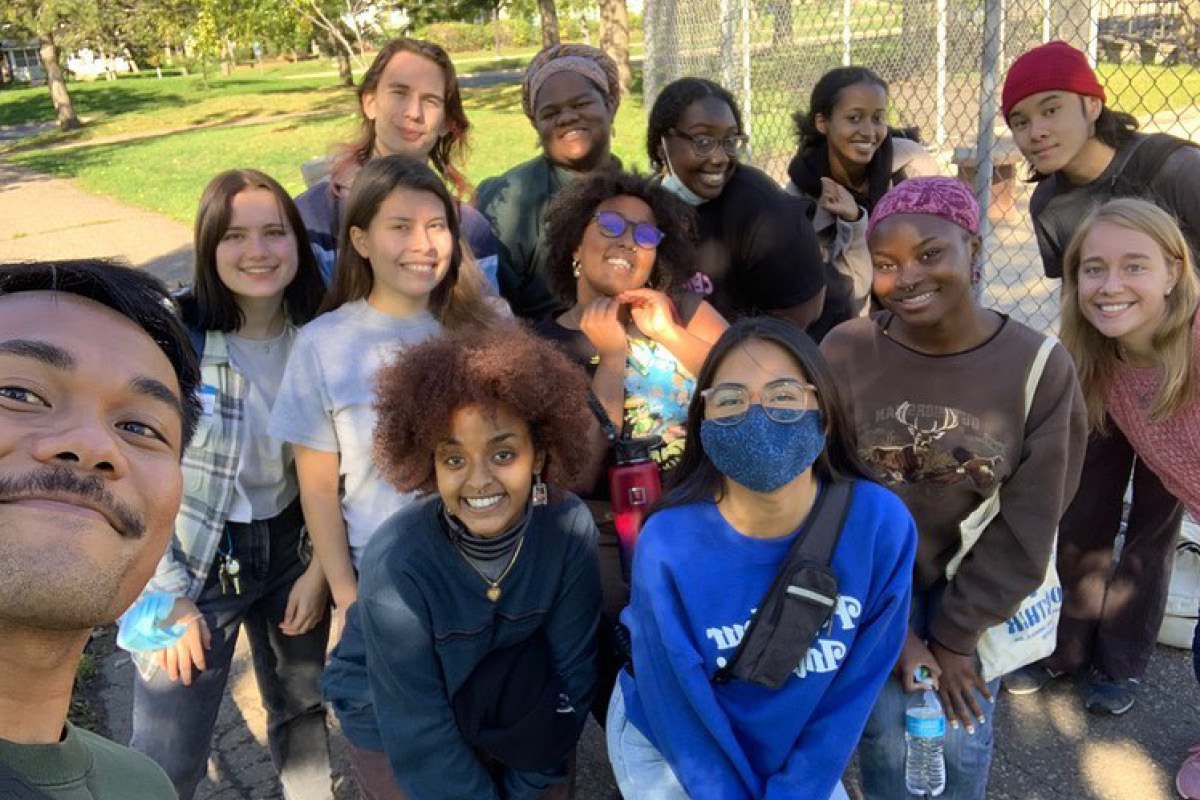 Local Progress Policy Institute is a national movement of local elected officials advancing racial and economic justice. These elected leaders build power with underrepresented communities, share bold ideas and policy, and provide tools, training, and peer support to reimagine what is possible in their communities. Local Progress aims to build its network across Minnesota, with a special focus on communities outside the seven-county metro area. McKnight awarded Local Progress a general operating support grant of $200,000 over two years.
የእስልምና እህትነት ስልጣንን ለሟሟላት (RISE) is working to change the narrative on Muslim women and challenge bigotry. RISE works to organize Muslim women from all racial and ethnic backgrounds, translating their leadership at home and in their religious communities to increase participation in our democracy and civic life. The organization is growing its work within and beyond the Twin Cities, providing spaces for Muslim women to share their voices and advocate for change. Notably, the organization is providing electoral caucus training and nonpartisan voter guides and is spearheading get-out–the-vote activities. McKnight granted Reviving Sisterhood $150,000 in general operating support over two years.
While each of these grantee partners touches different constituencies, all are working to build the infrastructure necessary for a vibrant civic life and a healthy democracy.
Welcoming New Board and Staff Members
This quarter, we warmly welcomed Karen Coleman to McKnight's board of directors. With more than two decades of experience in the nonprofit sector, Karen serves as executive vice president of the Community Foundation of Jackson Hole in Wyoming.
We also welcomed Chad Schwitters, Marcq Sung, እና Katie Wehr to the Vibrant & Equitable Communities team as senior program officers. In March, Jamal Abukar joined the Finance team as a senior accountant.
We are also celebrating Therese Casey who, after 34 years at the Foundation, will be stepping down from her position as finance director. Therese is the longest-serving McKnight team member, and we are sincerely grateful for her years of dedicated service. Don't miss our conversation with Therese where she shared what has changed at McKnight over the decades.
In addition, we celebrated two team members who grew in their careers at McKnight. Molly Miles, who has been with the Foundation for four years, was promoted to communications officer. Flannery Clark, who has been with McKnight since 2015, was promoted to governance manager.