After a review of our history in the arts sector that ratified the program's evolution and incorporating ongoing engagement with partners and community members, the McKnight Foundation board approved a new program goal and funding guidelines, and officially changed the name to the Arts & Culture program.
The new goal is to 
catalyze the creativity, power, and leadership of Minnesota working artists and culture bearers. 
This program refresh is an opportunity for our arts grantmaking to more closely align with the Foundation's ስትራቴጂካዊ መዋቅር. This refresh comes at a time when McKnight has made substantive commitments to advancing solutions on climate and racial equity. It is a way for McKnight to respond to what is happening in the world. With the convergence of Covid-19, the racial reckoning, and the political fracturing and threats to democracy, we need to be nimble and responsive. We continue to align shared interests across our programs with an eye toward greater impact.  
"Artists and culture bearers in our community are visionaries, light-seers, humanity builders…activists, organizers, and change-makers."–DEANNA CUMMINGS, ARTS & CULTURE PROGRAM DIRECTOR
You may be wondering, What does this mean? What's changing with this program refresh?  
Building on decades of arts grantmaking, McKnight will continue to invest in exceptional and diverse artistic practices. We will also continue to orient our support around structures for working artists to make a living and a life, and for our community to thrive through the contributions of artists.  
At the same time, we see an important opportunity to expand our commitment to artists in new ways. Artists are telling us that the support structures they need in order to create are evolving. In response, we have broadened our definition, recognizing that artists work in different ways and need different types of supports to be successful. We've specifically included culture bearers in our new program descriptions, acknowledging our support of creative leaders who live in Minnesota and whose cultures may not use the word artist (Native American and Hmong are two examples).  
Additionally, we will deepen our support of Black, Indigenous, Asian, Latinx, and other underrepresented artists and cultural institutions, including artists and culture bearers in rural areas, Tribal Nations, and across Greater Minnesota. We will also support working artists and culture bearers who are advancing justice.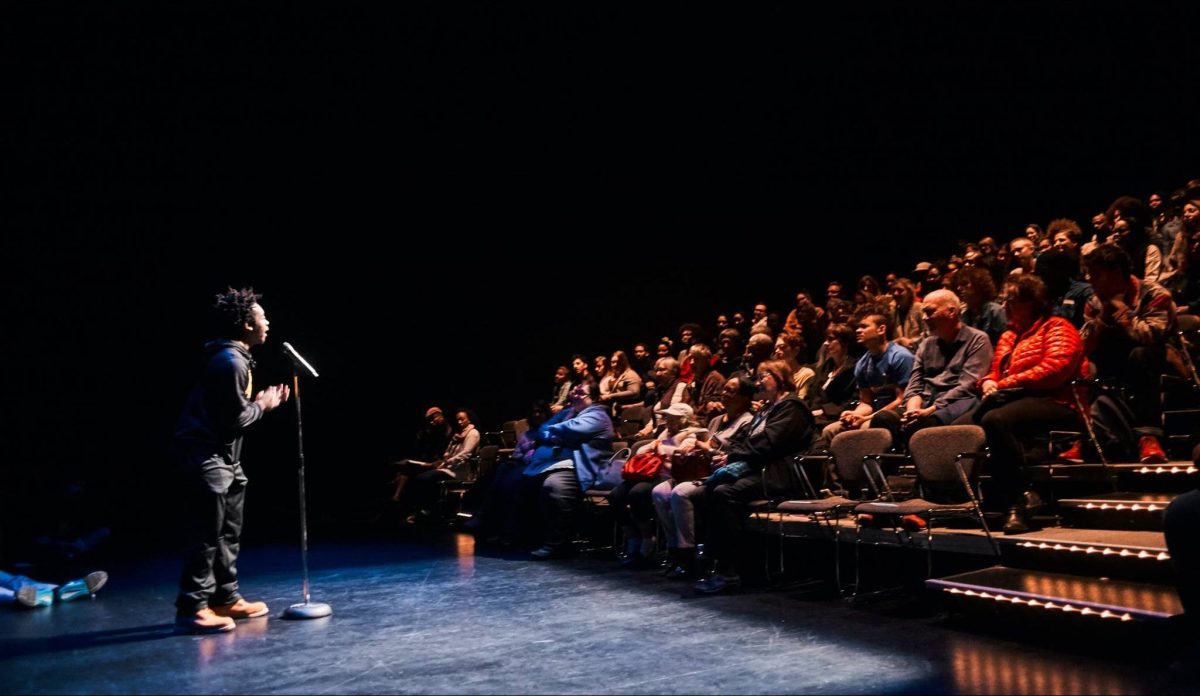 Honoring the Role of Artists and Culture Bearers in Communities
As someone who started working at the McKnight Foundation in the midst of a pandemic and one week after George Floyd was murdered, I can say the deep work of this program refresh carried me and my colleagues through the heaviness and uncertainty of this past year. In the weeks that followed his death on May 25, 2020, our team stayed in intentional proximity to our grantee partners and the community. We watched many artists activate to help hold the grief and pain of the collective. These artists, who were already in close contact with their audiences, worked to organize, connect, and create space for healing. 
This showed us once again what we already knew—that artists and culture bearers in our communities are visionaries, light-seers, humanity builders … activists, organizers, and change-makers. They create works of beauty that can transport us out of the day-to-day, yes. Yet they also unlock, create, and imagine new ways of thinking and being. As Dr. Maria Rosario Jackson has written, artists help us reframe complex issues and open up to new possibilities. They help us retool and build again. And they help us regain our shared humanity to heal and repair past and ongoing harms—to imagine and create a world that is better for us all. 
Building on 40 Years of Supporting Arts in Minnesota, We Look to the Future
For 40 years, McKnight's arts grantmaking has invested in working artists and the long-term creative ecosystem in Minnesota. Today, our Arts & Culture program is well positioned to continue that history of identifying and investing in artists whose power, depth, and breadth of practice contribute to a just, creative, and abundant Minnesota.  
"We see a future where cultural organizations become assets that this region can tap into, and benefit from, for generations to come"–DEANNA CUMMINGS, ARTS & CULTURE PROGRAM DIRECTOR
To engage in this strategy refresh, we asked ourselves: In addition to what we have grown in the 40 years of McKnight's Arts program, what seeds might we plant, nurture, and grow over the next five years and beyond?  
In the year I've been at McKnight, I've taken a hard look at our arts grantmaking and noticed some clear gaps. For example, of the 1,300+ arts organizations in Minnesota, only three that have budgets over $1 million are led by people of color, and of those three, only one owns its building. Why does this matter? Because it indicates that communities of color in Minnesota, of every generation, have had to recreate their cultural organizations from the ground up. The Black, Indigenous, Asian, and Latinx organizations we have supported at any given time don't last beyond one generation of leaders. We want to change that.  
We also looked at how we could align our program goals and strategies with the Foundation's new mission statement, asking ourselves: How might our arts grantmaking contribute to justice and climate solutions?  
A working group of our staff and board approached these questions methodically, conducting a literature review and field scan, engaging our colleagues, and holding conversations with our grantee partners and working artists. We talked with them about their definitions of justice—the ways they create justice, the ways they seek justice in their work, and the ways they see artists beyond themselves grounding in a justice framework. They shared ideas and feedback that enabled us to ground truth in our current program's impact and assumption, reaffirm our guiding principles, and look for places this program can evolve.
As part of our announcement, we offer this ቪድዮ synopsis of our new goal statement.
As we live into the way we operationalize this new goal and strategy over the next three years, we will engage community members and grantees. This is a nimble and iterative process, and we will continue to learn and refine as we go.  
My hope is that our current arts sector and the creative ecosystem McKnight has helped to spark will grow. When I close my eyes and wonder what the sector will look like 40 years from now, I imagine thriving, generational arts and cultural activities happening all over the state—emanating from sustainable world-class arts institutions that reflect the richness and diversity of our state. 
At McKnight, we believe supporting artists and culture bearers means investing in the future world we want to live in. This refresh will have real impact on our sector, in the lives of working artists, and in the organizations that support them. We are holding our arms open to a fuller spectrum of organizations in hopes of building an arts and culture sector that is more inclusive and stable. And we see a future where cultural organizations become assets that this region can tap into, and benefit from, for generations to come. I'm proud of what the Arts & Culture team and our grant partners have accomplished, and I am ever committed to our shared work to catalyze the creativity, power, and leadership of Minnesota working artists and culture bearers.