In Conversation with Therese Casey, Controller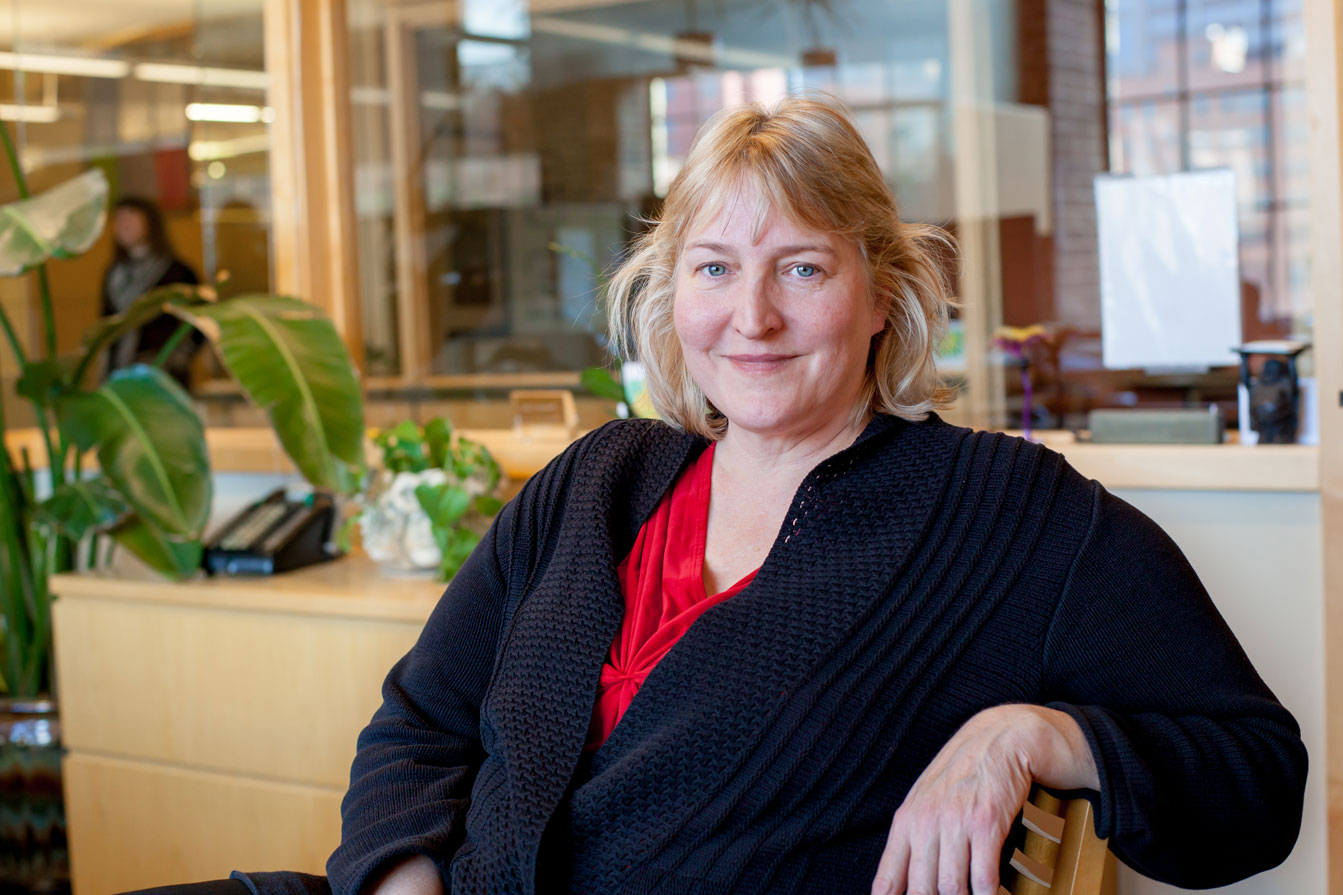 Our colleague Therese Casey recently celebrated her 30-year anniversary with the McKnight Foundation. To recognize this milestone, we sat down with Therese to ask a few questions about her time with McKnight.
Therese is the longest-serving employee at McKnight! She joined the foundation in 1988 as an administrative assistant and has been serving as the Foundation's controller since 1999.
What has changed the most in your 30 years here?
Technology has really changed the way we do things. We used to track all of our finances in large ledger books, and checks to grantees were all prepared on a typewriter. Now we do everything on the computer and online. I'm amazed at how much more we are able to accomplish now.
What do you like about your job?
It gives me a good feeling to be a part of this organization. I like our broad grantmaking portfolio – from our small domestic-based grants to international grants. Each one brings unique challenges, but those challenges are what keep me interested in the position. I keep growing and learning here.
As a supervisor, I have particularly enjoyed managing and mentoring others. I've learned that managing is just as much about learning as it is about teaching.
When you first started at McKnight, did you think you would spend your career here?
I was pretty fresh out of school when I started and wasn't thinking that far ahead. I actually hadn't even heard of the McKnight Foundation until I applied for the job. A friend of mine told me about the open position and the rest is history.
By the numbers
During Therese's 30 year tenure, McKnight has awarded numerous grants.
23,930
grant payments processed