Renowned Urbanist to Support Twin Cities Revitalization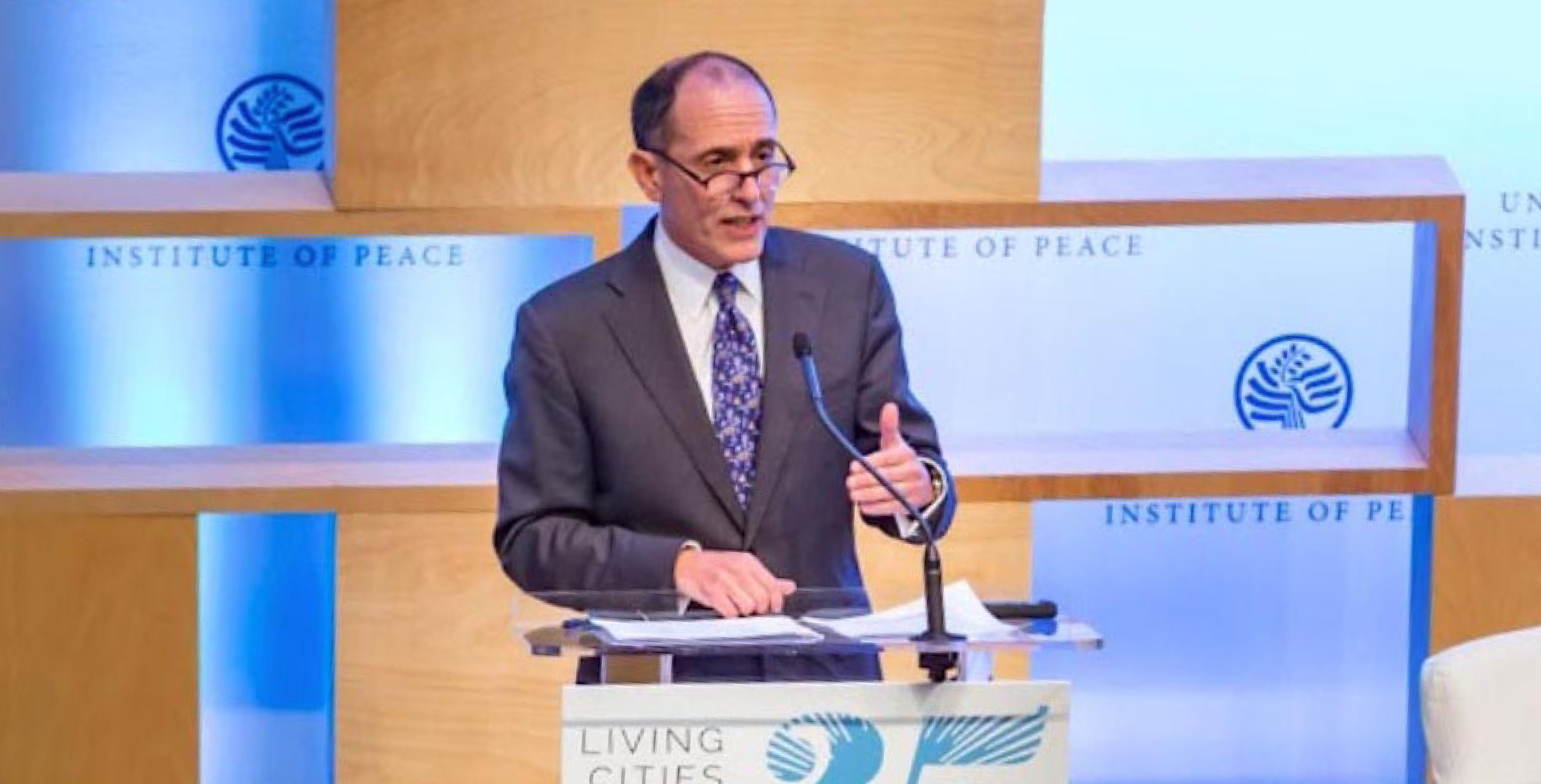 The McKnight Foundation is pleased to announce that Ben Hecht—a leading urbanist and former CEO of Living Cities—will serve as a senior advisor to the Foundation, helping marshal national capital for community-led efforts to build wealth, advance racial equity, and promote climate solutions.
Hecht brings over 30 years of experience in community and economic development and has previously worked with leaders in Minneapolis-St. Paul to promote equitable development and boost broadband access. He is the founder and current principal of Reclaiming the Dream LLC and the former CEO of Living Cities, a long-standing collaborative of 18 of the world's leading foundations and financial institutions working to transform underinvested communities into places of opportunity.
"We are thrilled to welcome Ben to McKnight and the broader community of changemakers who are using this once-in-a-generation opportunity to rebuild, revitalize, and reimagine what the Twin Cities can be."– TONYA ALLEN
"I am thrilled McKnight has a chance to work in partnership with Ben again and welcome him into the broader community of changemakers who are using this once-in-a-generation opportunity to rebuild, revitalize, and reimagine what the Twin Cities can be," said Tonya Allen, president of McKnight Foundation. "I saw firsthand Ben's deep commitment to racial equity and economic justice in Detroit, where he helped bring much-needed capital to the region after decades of disinvestment. I know he will be a tremendous asset to Minnesota during this time of transformation."
An Opportunity for Minnesota to Lead
Minneapolis-St. Paul finds itself at a unique point in time. In the wake of civil unrest, the need for revitalization is more urgent than ever and demands we do better than simply rebuild. This moment calls on us to ensure a racially equitable and more sustainable future for all. Together, we can offer a new paradigm for development that centers community and wealth-building for people of color, challenging traditional norms that have previously frustrated community-driven processes, restricted access to capital, and stifled innovation.
As a senior advisor at McKnight, Hecht will build on the community-driven revitalization work already underway by focusing on making the Twin Cities attractive to new investors and help draw national capital from the private, philanthropic, and public sectors.
"Minneapolis-St. Paul has an unprecedented opportunity to transform itself into a leader on racial justice and serve as a national model for equitable and climate-friendly economic development," said Hecht. "I look forward to working hand in hand with dynamic community leaders on the ground to make sure national players recognize the incredible opportunity and potential in Minnesota."
A Career Dedicated to Centering Equity in Community Development
Between 2007 and 2021, Hecht led Living Cities to become one of the nation's leading economic justice organizations by centering racial equity in efforts to improve the built environment. Living Cities' holistic approach focuses on changing the interlocking public and private systems that shape the outcomes in people's lives. During this time, Hecht worked closely with leaders in Minneapolis to maximize the billions spent developing the Green Line corridor by ensuring the adjoining neighborhoods, residents, and businesses broadly shared in the benefits of public and private investment in the light-rail transit service. McKnight has a long history of partnership with Living Cities, as a funder and with representatives serving on its board for over twenty years. Kara Inae Carlisle is a current board member.
Before joining Living Cities, Hecht co-founded and led One Economy Corporation, a nonprofit organization focused on connecting low-income people to the economic mainstream through digital content and broadband access. He was previously senior vice president at the Enterprise Foundation, where he oversaw the expansion of the organization's revolving loan fund from $30 million to $200 million.
An attorney and a CPA, Hecht taught at Georgetown University Law Center for 10 years and received its Charles Fahy Distinguished Adjunct Professor Award. He has written four books, including Reclaiming the American Dream: Proven Solutions for Creating Economic Opportunity for All and Developing Affordable Housing: A Practical Guide for Nonprofit Organizations.
Hecht is a lecturer in urban planning and design at the Harvard Graduate School of Design and chairman of Duke University's Center for the Advancement of Social Entrepreneurship Advisory Council. He was selected as one of the Top 100 City Innovators Worldwide in urban policy and as a Rockefeller Foundation Bellagio Center Resident Fellow.