As I write this, we begin the week of Earth Day. 
I'm honored to serve as the new program director for the Midwest Climate & Energy program, which I've long considered one of the leading programs working to accelerate climate solutions in this country. I was first introduced to climate pollution as a fifth grader when Mr. Lang marched us to the parking lot to wrap paper towels on tailpipes to compare emissions. So, it's especially gratifying to step into this role, just as the Clean Cars Rule is coming to fruition. 
I'm also acutely aware of the timing of taking on this role, which is occurring in the midst of a year that has laid bare hard truths. We are living in the perfect storm of a global pandemic and deep injustices – including the murders of George Floyd and Daunte Wright in Minnesota – all occurring within the context of an intensifying climate crisis, in which the impacts are not equally felt. 
We are in a moment of reckoning, and a moment of choice. We can choose presence—within our communities and within our planet—and bring a fierce determination to make our future better than our present. 
And I feel hope. These lines from Amanda Gorman's poem "Earthrise," express this hope beautifully:
So I tell you this not to scare you,
But to prepare you, to dare you
To dream a different reality…
That different reality is being dreamed, and acted, into reality now.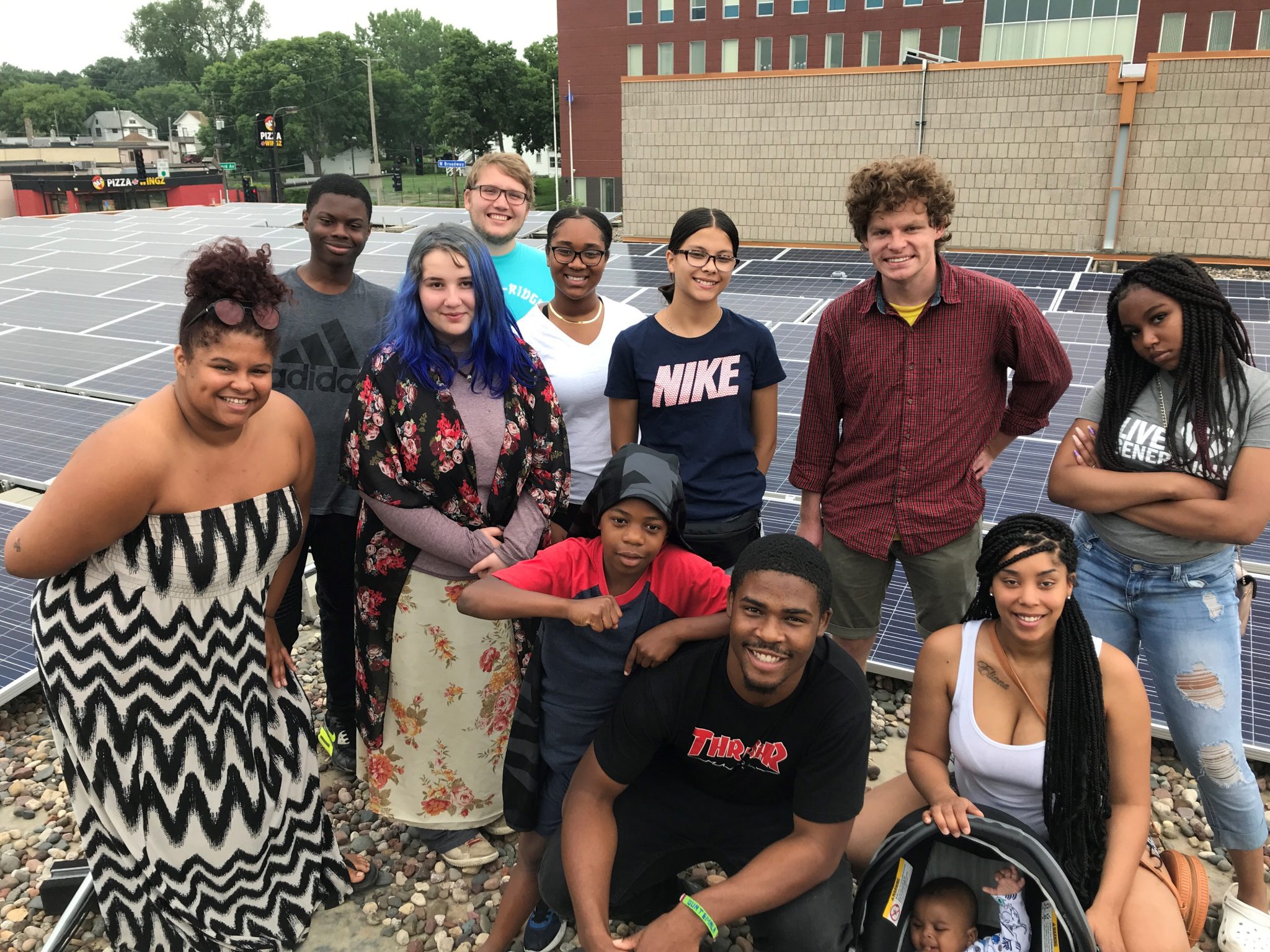 Minnesota Interfaith Power & Light works in partnership with faith communities to build transformative power and bring the lights of people's unique gifts to addressing the climate crisis. Photo was taken pre-pandemic. Photo Credit: Minnesota Interfaith Power & Light
It's exciting to see the United States reclaiming global leadership on climate—President Biden is expected to announce an ambitious climate target for the United States this week, hopefully inspiring other countries to take bold actions. This comes after Congress passed an omnibus bill with the most ambitious climate legislation in more than a decade. Early this year, President Biden signed a suite of executive orders to advance climate action—including rejoining the Paris Agreement and halting construction of the Keystone pipeline, which would have transported oil from Canada through the US. We're also witnessing a new generation of leaders joining longtime champions, right here in the Midwest, forging equitable climate solutions with imagination, determination, and courage. 
Truly, the moment is now. And the McKnight Foundation–in partnership with many others across our region—has a powerful role to play. The Midwest is one of the largest carbon polluters in the world. It's imperative to reduce greenhouse gas emissions—at scale, and on a pathway that equitably shares millions of jobs and billions of dollars in new investments—as quickly as possible in our region. 
We know that reducing greenhouse gas emissions requires deep decarbonization—  cleaning up our energy system, electrifying transportation and buildings, and partnering with stewards of our rangelands, forestlands, and farmlands to sequester carbon, safeguard our lands, and fuel our economy. In the last decade, we have witnessed a dramatic shift from coal to wind and solar energy in our region's electricity system, as a result of the tenacious policy and regulatory work led by our grantee partners. In the decade to come, our challenge is to accelerate this work and expand it to other sectors of the economy while ensuring that the communities most affected by the climate crisis both shape and benefit from the solutions. 
We have an opportunity to advance climate solutions that rapidly decarbonize our economy and support our communities. Massive climate action will catalyze new investments and new jobs, and many of our grantees are working to ensure that the Midwest is prepared to move quickly. And, other grantees are focused on building the political will and durability necessary to sustain climate action that can weather the ever-shifting winds of governance. 
I'm honored to walk alongside you in this journey, and truly meet this moment with hope and courage.