It started in a small church in the Lyndale neighborhood of Minneapolis about three years ago. A group of 20 or so renters met to talk about their struggles navigating the housing system in the Minneapolis-St. Paul metro area.
For Esperanza, a mother of three whom we agreed to identify by first name only, that meant shooing cockroaches off her children's plates and clothes, and even brushing them off their faces when they slept at night. Other tenants spoke with anxiety about the black mold sprawling across their walls and what effect it might have on their children's health. Esperanza shared that, after returning home from a long day at her factory job, she'd find water leaking from the ceiling, or discover the furnace had been switched off in the dead of winter. Her landlord usually ignored her repeated requests to make basic repairs.
From that first meeting came a new organization prepared to stand up for renters' rights: Inquilinxs Unidxs por Justicia (United Renters for Justice). In a city where affordable housing is increasingly scarce, the group brings attention to issues like a sudden rise in rent and substandard maintenance. Its members hold landlords accountable and empower renters like Esperanza. She and her neighbors now have the tools and support to fight back against the deplorable conditions in their apartment building.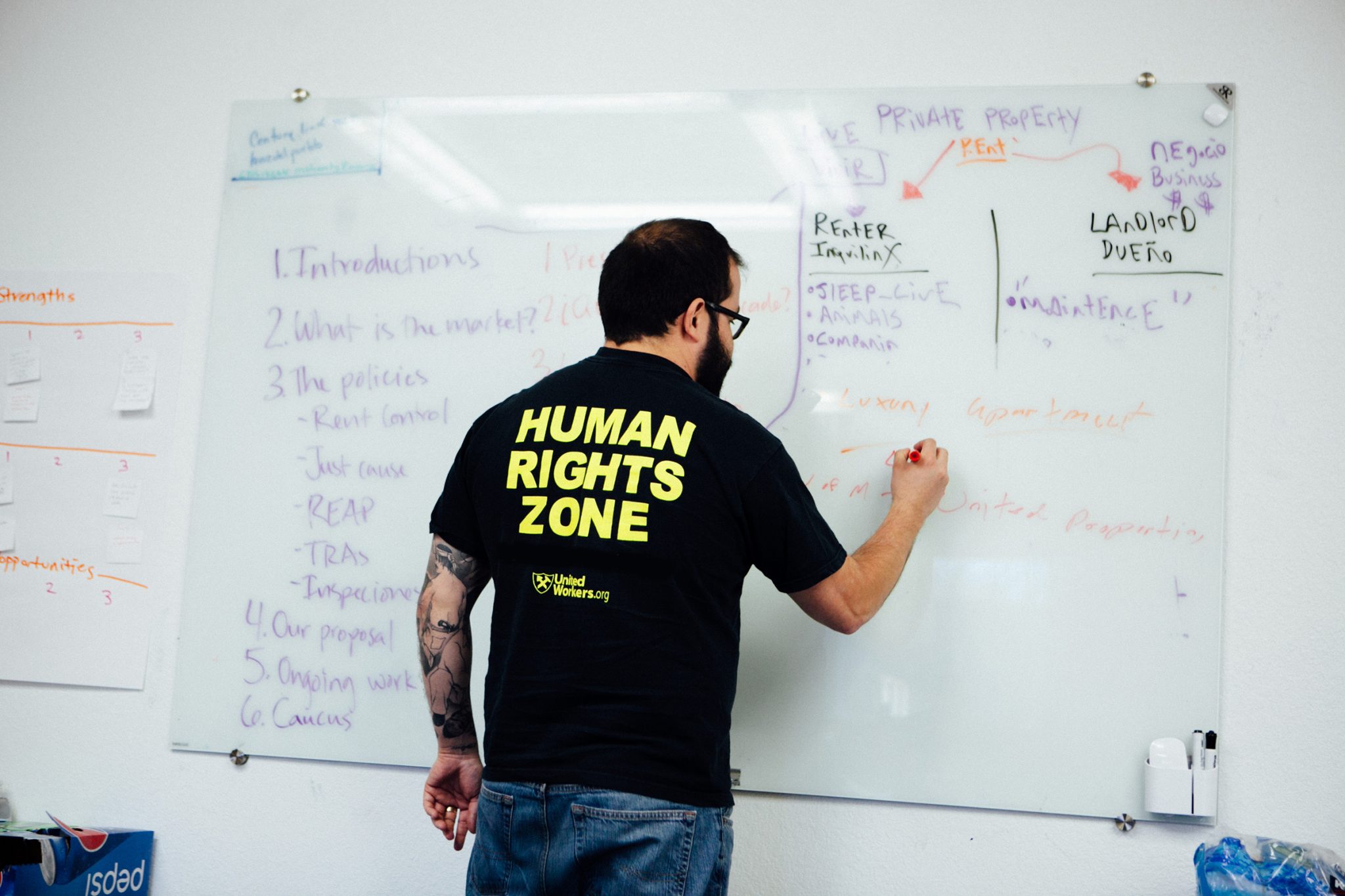 Why Affordable Housing Conversations Need to Include Renters
Renters make up half the people living in Minneapolis, where it has never been harder to find a decent, affordable place to rent.
Record low vacancies and stagnant or declining wages make much of the housing in the city unaffordable for many renters. With few good options, many must turn to substandard housing units where it's possible for landlords to exploit renters with month-to-month leases, or harsh penalties for minor offenses like playing on the grass or briefly setting a bag of groceries in the front entryway. Such austere restrictions leave many tenants living in constant fear.
"We were always afraid that the building owner would come out at any moment and remove a family's belongings from a unit and make them leave," says Esperanza.
Conversations about creating and sustaining affordable housing often ignore an important fact: it is the private sector that provides most of the rental properties in the region, not charitable groups or the government. While developing new housing units and making existing properties more affordable are key strategies to stabilize the rental market, it has become increasingly clear that building or subsidizing a way out of this problem is not possible.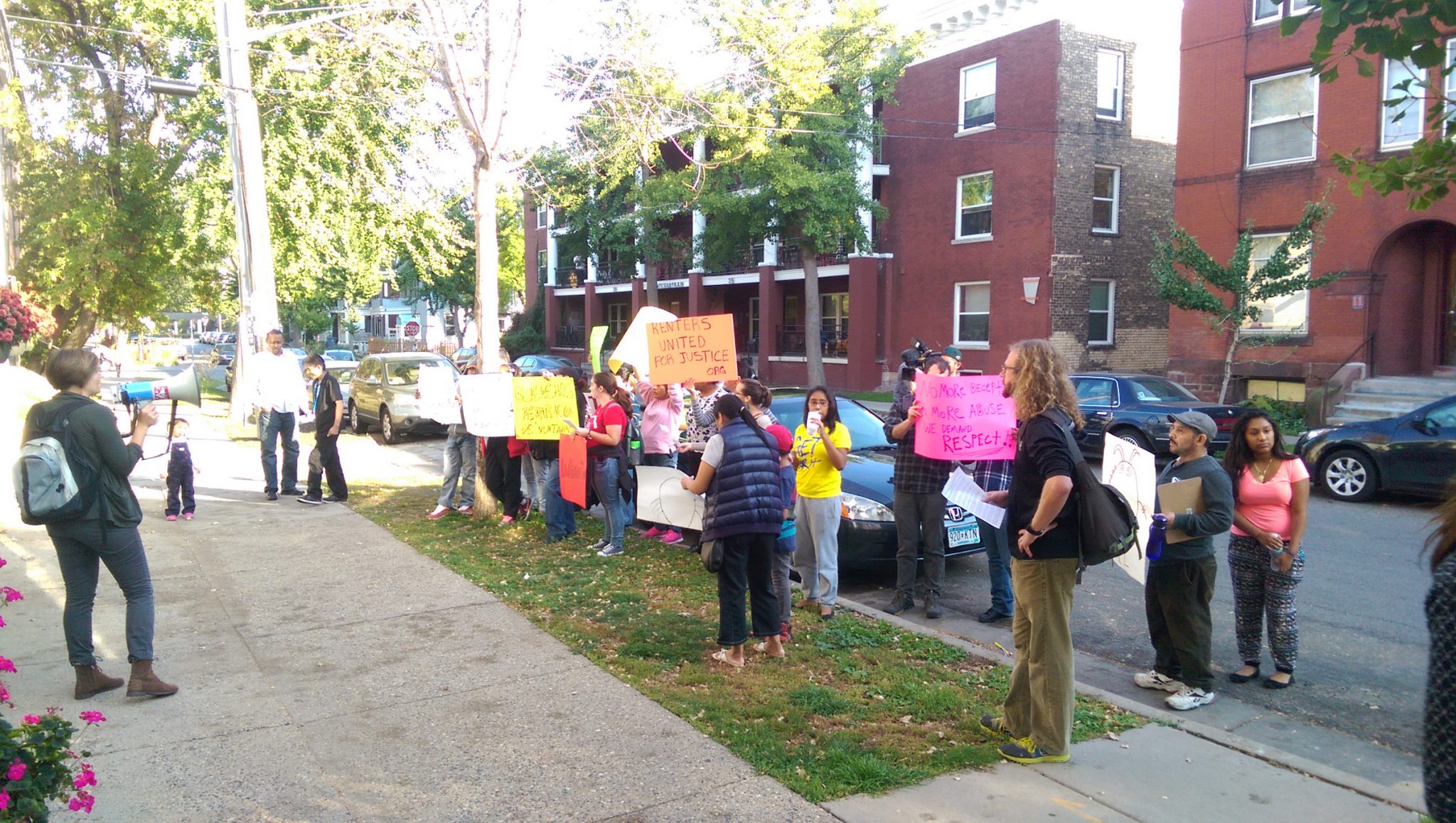 Coming Together to Forge New Solutions
The McKnight Foundation sees adequate affordable housing as an essential part of our state's economic growth and prosperity. Research shows that children with stable housing perform better in school, workers are more likely to be able to maintain employment, and families have a better shot at escaping the cycle of poverty. This, in turn, benefits us all.
To meet the challenge of creating more stable and affordable housing, McKnight's Region and Communities program sees solutions that require improved coordination and closer collaboration.
Over the past two years, McKnight has brought together landlords, tenants, housing court referees, social service agencies, and legal aid organizations, as well as county and city authorities, to develop and execute solutions.
"We began to claim our rights as tenants. Everyone began to demand what they needed. Fix the old, leaking pipes. Eliminate the cockroach and bedbug infestations."—ESPERANZA, TENANT ORGANIZER
Each has a critical role to play. Local governments can provide proactive licensing and inspections oversight, timely remediation, and enforcement when required. Neighborhoods can embrace and advocate for tenants, engage landlords and city housing officials as partners, and promote a welcoming community for all. Landlords can treat their tenants with dignity. To do otherwise would likely trigger more regulation and suspicion of their business as a whole. Legal advocates and an increasingly innovative housing court can help parties avoid unnecessary litigation and ensure that justice is fair and swift, to protect families and hold parties accountable.
For renters in groups like Inquilinxs Unidxs, a McKnight grantee, their own role is clear. "We began to claim our rights as tenants," says Esperanza. "Everyone began to demand what they needed. Fix the old, leaking pipes. Eliminate the cockroach and bedbug infestations."
With an organized front they began to see progress, even winning one of Hennepin County's most significant housing court cases against a Minneapolis landlord in control of more than 60 rental properties. The court fined him $187,390, the largest sanction ever levied in the 27-year history of Minnesota's housing courts.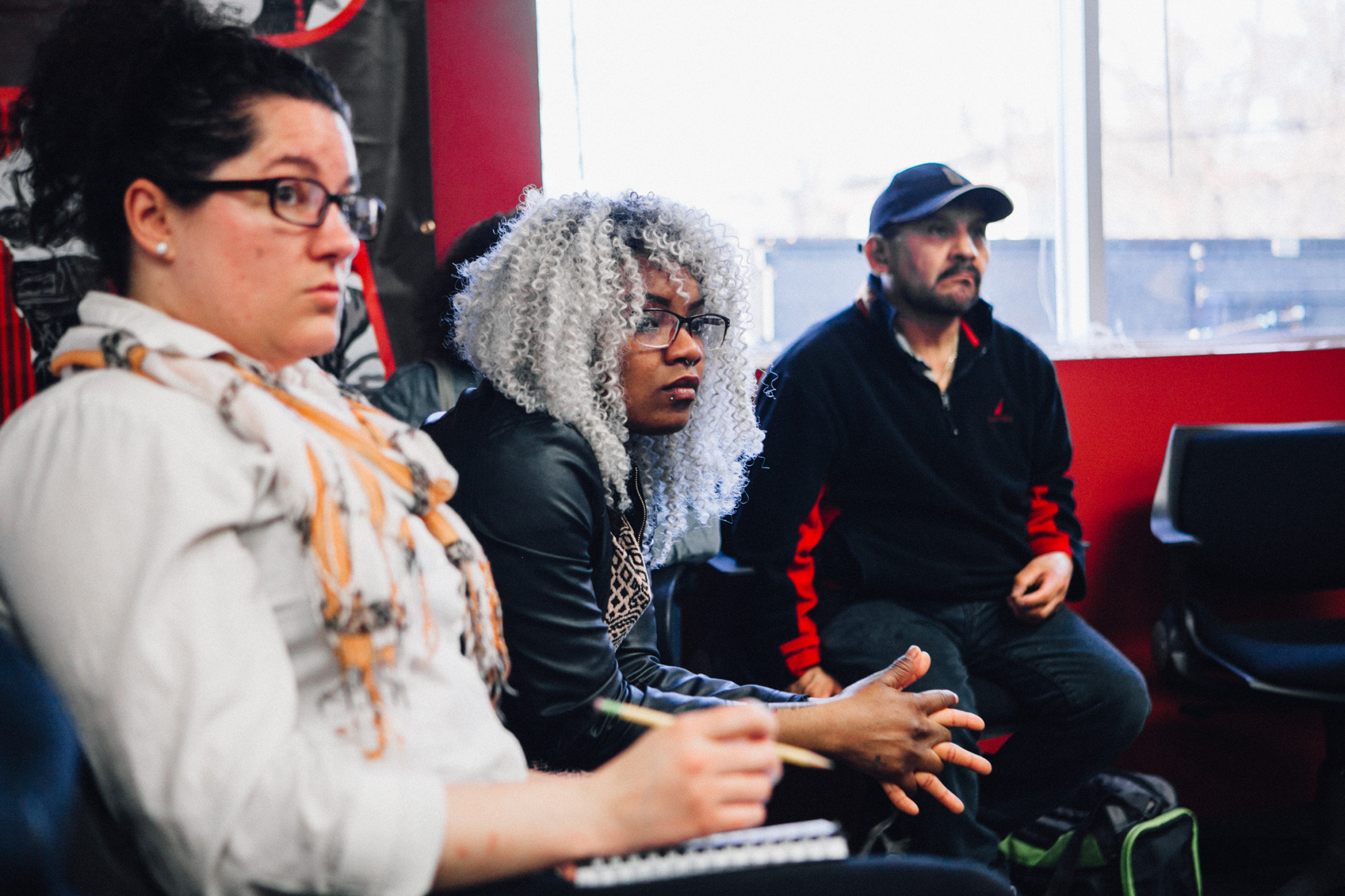 Each week, Esperanza attends tenant meetings at Inquilinxs Unidxs. The room is filled with vivid photographs of organizing campaigns and street protests, reminding them of their success. This is where they share their dreams for the coming year and strategize about what to do next.
"I want to live in a city where we privilege life over profit," says one group member.
"I want to live in a city where we privilege life over profit."— INQUILINXS UNIDXS MEMBER
"I'd like to see more partnerships with other organizations and the removal of stigma associated with affordable housing, Section 8, and poor people," says another. "I want renters to be viewed as having just as much right to this city as homeowners."
"There are so many injustices and so many indignities," Esperanza says as her eyes well up with tears. "My hope is that Inquilinxs Unidxs never disappears, and that more organizations learn from what we are doing and start taking up this work, too. So many people need this help."
As the group prepares to adjourn, the room erupts with the sounds of determined renters. "Arriba con la gente!" they chant. "Up with the people!"