The Cynthia Binger Boynton Gallery in the McKnight lobby offers rotating exhibits that illuminate aspects of the Foundation's wide-ranging program areas.
---
Now On View
Inspiring: A Look Inside the McKnight Foundation Art Collection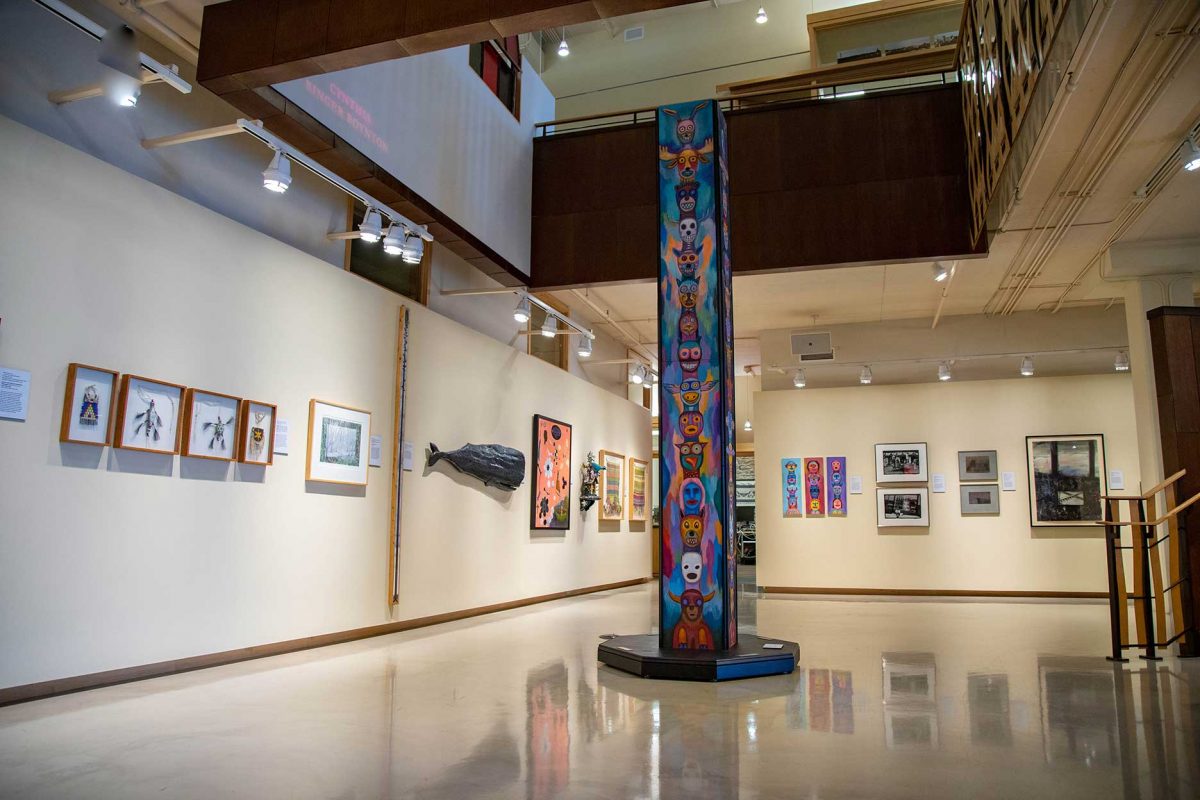 Over the past few decades, the McKnight Foundation has built an extraordinary collection of art—some created by former McKnight Artist Fellows, others produced by artists locally and internationally, and some commissioned for specific purposes. From paintings to photographs to multimedia work, the collection is amazing in its breadth and depth.
This artwork is on display throughout the three floors of the McKnight Foundation offices where staff work. Through this special exhibit, we are pleased to share this private collection with more of our guests in a public gallery space. We hope you will enjoy the rich and varied artwork as much as we do. Please stop back from time to time as what's on view changes.