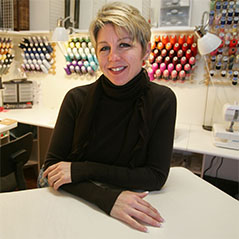 Greater Minnesota Housing Fund (GMHF) is a nonprofit, affordable housing intermediary and certified community development financial institution (CDFI). Their mission is to invest in affordable housing and sustainable development to strengthen communities in greater Minnesota and ensure that everyone has a safe, suitable, and economical place to call home. GMHF was launched in 1996 in a joint effort by the McKnight Foundation and Blandin Foundation to address the urgent need for equitable housing outside of the Twin Cities metro area. GMHF receives general operating support from McKnight as part of the Region & Communities program, which funds affordable housing strategies and systems that increase family stability and link families to opportunities.
In Rochester, GMHF provided funding to First Homes for a project to replace a troubled property in Kutzky Park with a four-condo building. According to the Rochester police, the previous property was frequently the subject of police attention and a source of ongoing criminal activity. Since the completion of the new building, known as Weigel Place, the neighborhood has transformed. Opal Macken is a new home owner in Weigel Place thanks to the affordable financing program that First Homes was able to offer with GMHF's support. Opal runs a small tailoring business out of her new home and is grateful to First Homes and GMHF for the opportunities.
"This is the first home that I've purchased, and it's been a dream come true," she said. "To have a home of my own provides me with a sense of security and independence – something that I did not think was remotely possible at one time in my life."
Since 1996, GMHF has invested over $216 million in more than 150 Minnesota communities, which has led to the creation of more than 12,000 affordable homes for low-income families, children and individuals, and 500 developments.