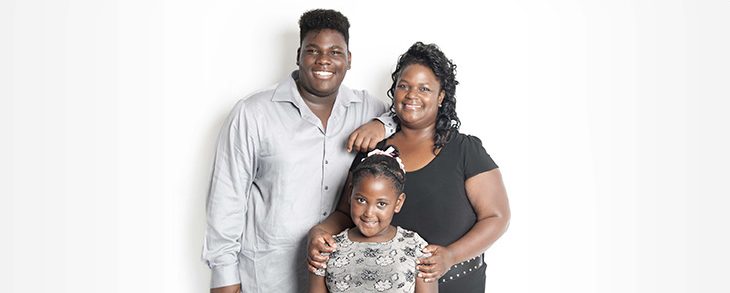 Stephanie has been a passionate customer of Prepare + Prosper (P+P) for four years. She first learned about the organization by calling United Way 2-1-1. As a teacher's assistant and single mom, Stephanie has a lot on her plate and tax time helps her to make it manageable. Free and expert help with taxes and finances – and the tax refunds she gets – is critical to her family's continued success.
"My tax refund makes all the difference for me and my family," said Stephanie. "Because of tax credits like the Earned Income Tax Credit, I've been able to pay off my debt and save. I was without a car for a year. After I paid for repairs for it I was able to build an emergency savings to help me weather the next time something like that happens."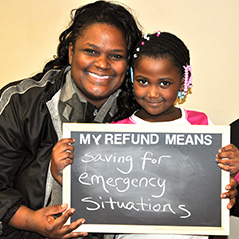 The volunteers at Prepare and Prosper, a McKnight Region & Communities grantee, found tax credits she didn't know she qualified for – like the Minnesota K-12 Education Credit. Through P+P's assistance, Stephanie has not only become more educated about her tax return and confident in the fact she's maximizing her refund, but she's started to build a stronger financial future.
When Stephanie first came to have her taxes done four years ago, she opened a savings account through P+P's partner US Federal Credit Union to support her savings, and she also checked her credit report. This led to a better understanding of her student loans and a new payment plan that ultimately brought her out of debt. In 2014, she took advantage of the organization's new financial coaching program aimed at helping individuals reach their financial dreams.
When asked how P+P has made a difference in her life, she talks about her family. "Not only have I been able to save for a better future for my kids," said Stephanie. "But I've been able to teach and show my teenage son the value of saving, and that putting away money little by little adds up." Both Stephanie and her son are now saving for his college education.