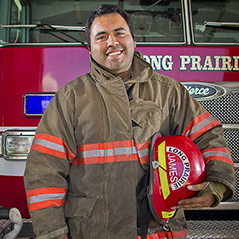 The Initiative Foundation in Little Falls serves a diverse landscape in Central Minnesota. Its focus is the economy, community and philanthropy of the 14-county region with an emphasis on economic development, community collaborations, early childhood initiatives and the preservation and celebration of Central Minnesota's assets and natural resources.
Over the next 10 years, Central Minnesota's population of people ages 65 and older is expected to grow by 49.5 percent while the population of working-age adults will increase by just 2 percent. This shifting demographic and the business and community leadership void it creates, combined with an influx of new Americans and a more deeply diversified population, has led the Foundation to champion a host of initiatives — from its Emerging Leaders program to its Paths to Civic Engagement workshop series and its Initiators Fellowship program — to empower next-generation leaders throughout the region.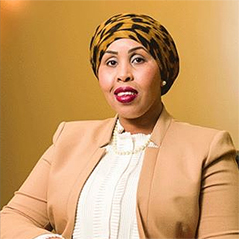 Hudda Ibrahim is one of an estimated 10,000 immigrants and refugees who now make their home in the St. Cloud area. A participant in several Initiative Foundation programs, Ibrahim is one of four emerging leaders selected to participate in the two-year Initiators Fellowship program. The program provides training, mentorship and an annual stipend for Fellows who are driven to make an economic, social and community impact in Central Minnesota. Through her start-up business, Filsan Consultants, Ibrahim, an author and peace and social justice educator at St. Cloud Community & Technical College, is working to guide the Somali business community on how to interact with customers from all cultural backgrounds while linking existing business with a ready and able workforce solution.
"I see myself as a bridge builder," Ibrahim says. "If we want to grow, if we want to live together peacefully, we need to be able to trust each other. I feel like that's an area where I would like to focus more: Building this community, bringing them together so they can build a relationship and trust."
Since inception, the Initiative Foundation has trained thousands of community leaders like Ibrahim across the spectrum of its programs and offerings. The Foundation also awards grants and scholarships and provides business financing that leads to the creation and retention of quality local jobs.
"With the investment and support of The McKnight Foundation, the Initiative Foundation has strengthened the economies and communities of Central Minnesota," said Matt Varilek, Initiative Foundation president. "Through our ongoing partnership, we're advancing McKnight's organizational objectives while also acting on the initiatives and objectives uniquely identified by the people of Central Minnesota."