With our hearts full of gratitude for her service, we share the news that Kate Wolford, president of the McKnight Foundation, stepped down from McKnight in November.
"We are incredibly grateful to Kate for her service to the McKnight Foundation," said Debby Landesman, McKnight's board chair. "We celebrate her many accomplishments and graceful leadership, and we will miss her as a friend and colleague. We also support her in this decision and wish her the best."
For 13 years, Kate has been a committed steward of the McKnight Foundation's mission, overseeing assets of $2.3 billion and an annual grantmaking budget of about $90 million. McKnight is losing a compassionate and accomplished leader who embodies wisdom, integrity, and grace. Kate had planned to step down to make way for the next generation of leaders when recent health concerns moved up her decision. As she moves on from her role, Kate remains a mentor and friend to the McKnight board and staff, as well as to the Minnesota community, the field of philanthropy, and beyond.
"We thank Kate for her leadership in advancing the Foundation's mission. We especially thank her for always reminding us of our shared humanity."
Kate began her role as president in 2006, guiding the board and staff in setting strategy, taking action, and pursuing ongoing learning and adaptation. During her tenure, the Foundation made a bold commitment to impact investing, earmarking $200 million for investments closely aligned with the organization's goals and nurturing a more ambitious idea of how a foundation can advance its mission as an institutional investor. She was instrumental in seeding one of the earliest carbon efficiency strategies in the country, and in providing market-leading transparency on the Foundation's impact portfolio. After five short years, more than one of every three endowment dollars is aligned with mission, enabling McKnight to use more of its resources to pursue a future where people and planet thrive.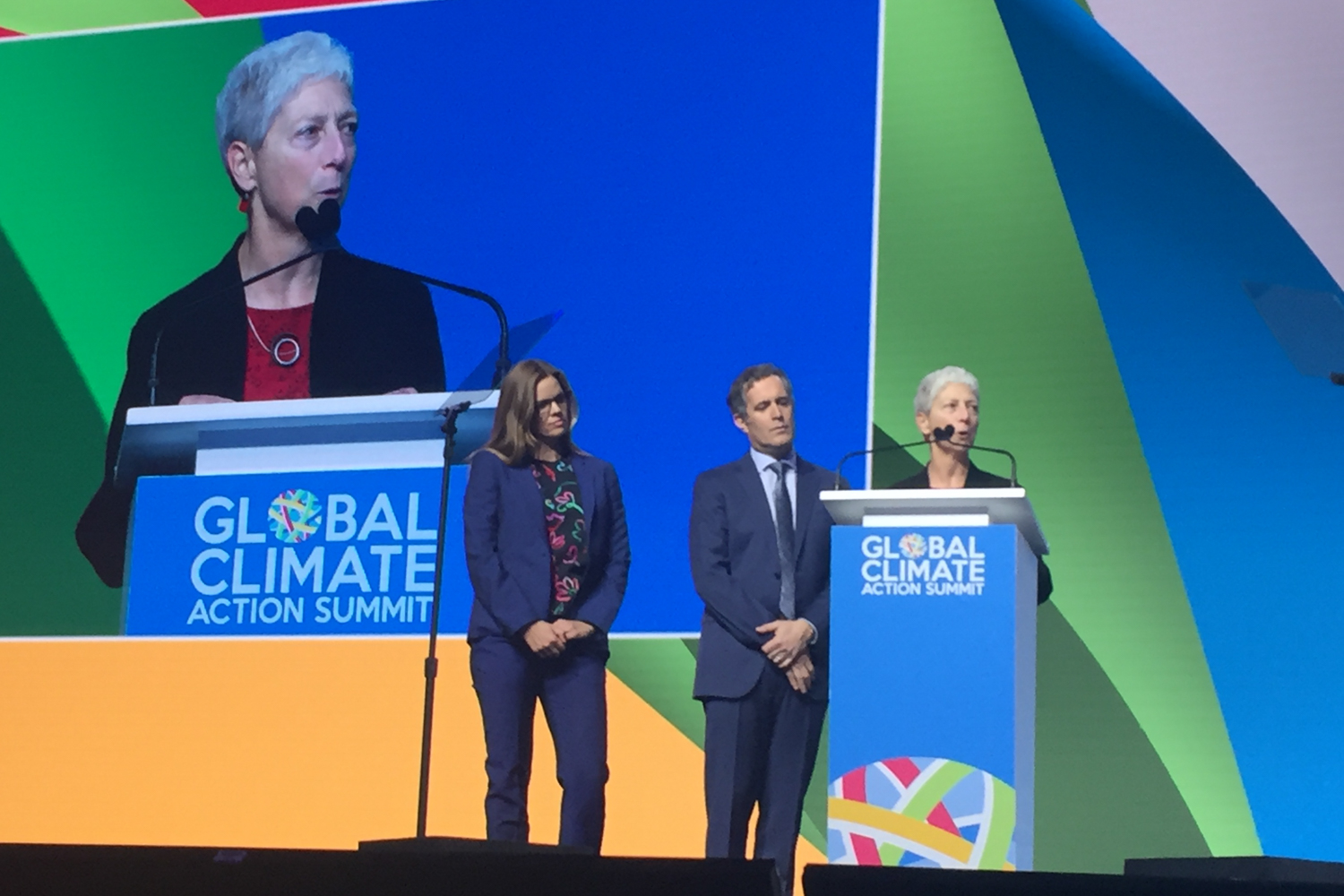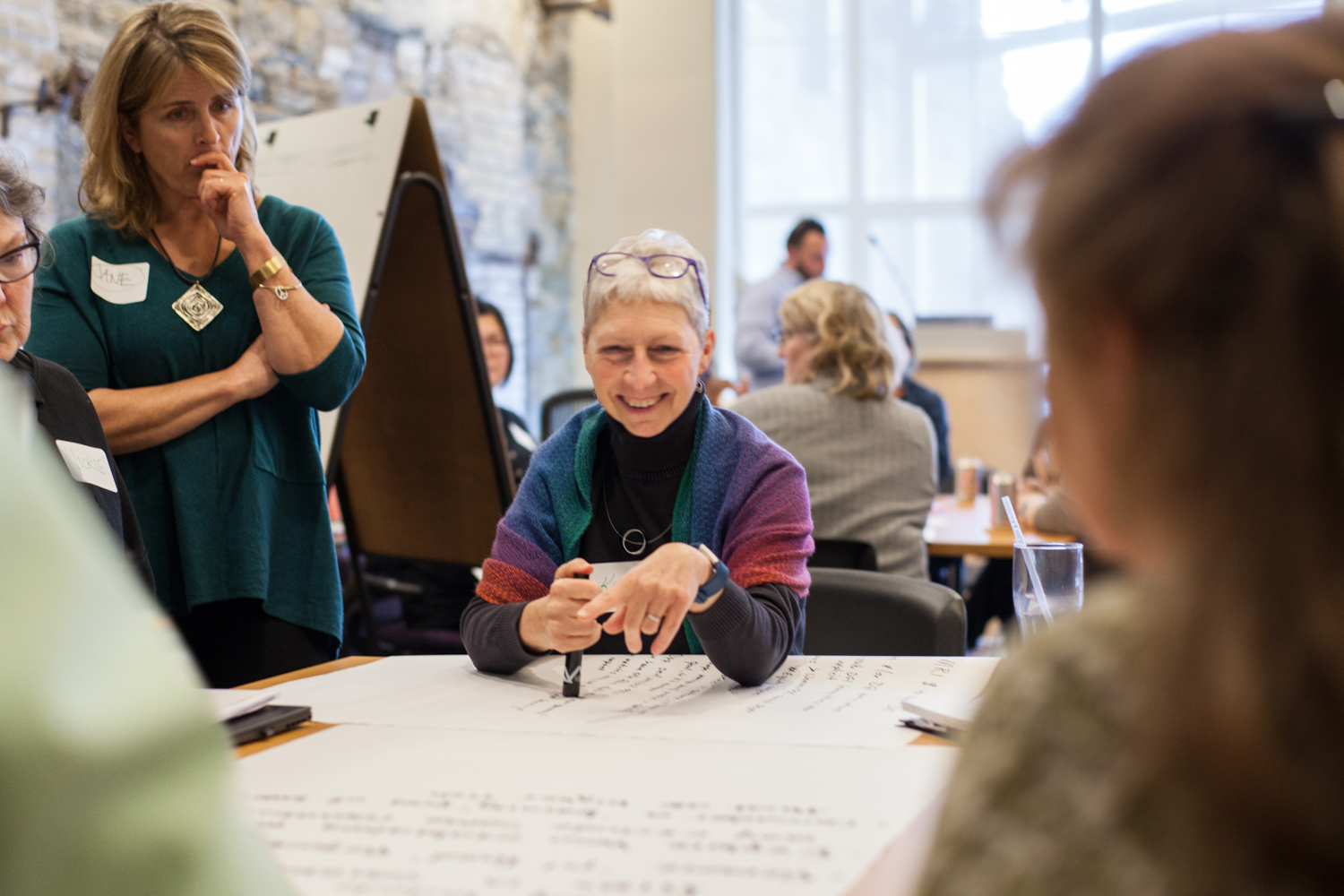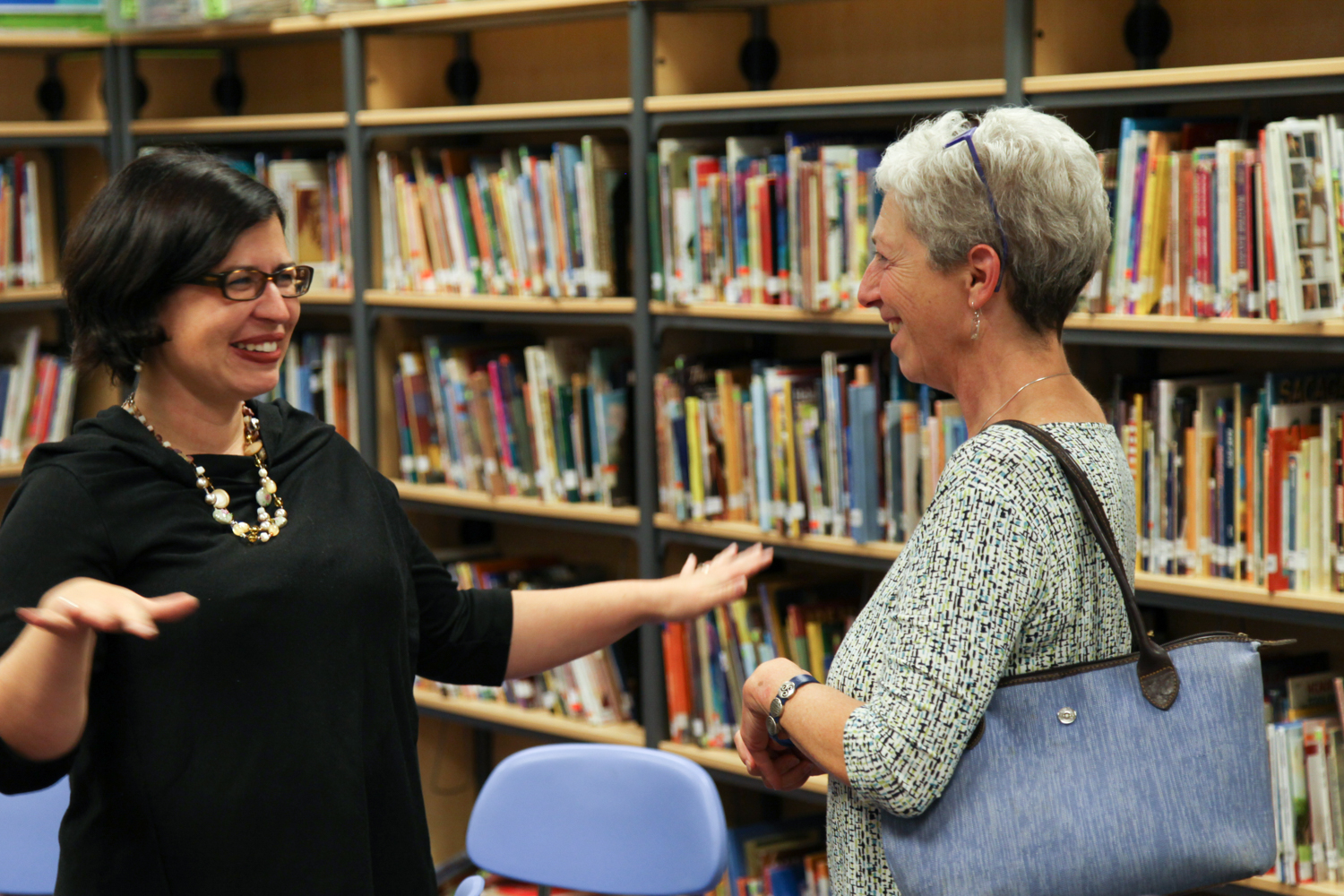 Most recently, Kate led the board in its efforts to refine McKnight's grantmaking, prioritizing two of the most urgent and profound challenges of our time: climate change and racial equity and inclusion. This fall, she announced the Foundation's plan to invest more deeply in climate solutions in the Midwest and advance an equitable and inclusive Minnesota.
From the start, Kate embraced greater transparency in sharing what McKnight was learning with the broader philanthropic and civic sectors, including the Foundation's journey toward diversity, equity, and inclusion (DEI). Under her direction, McKnight implemented skills-training in intercultural competency for all staff, made a public statement expressing our DEI commitment, and embedded DEI in the Foundation's core values and Strategic Framework. This work enabled us to anchor equity in the new community program under development.
"I am proud of what McKnight has contributed in Minnesota and worldwide, and of its ability to continually adapt to meet the most pressing needs," said Kate Wolford. "I hold dear the relationships I've built with the board, staff, and community, and feel heartened by the many inspiring change makers I've had the honor of working with at McKnight."
Prior to joining McKnight, Kate spent 13 years as president of Lutheran World Relief, a global grantmaking and policy advocacy organization. Through this work and more, she traveled extensively in Latin America, the Caribbean, Africa, and around the globe. We hope this next phase will bring her many opportunities to spend time with her husband and friends doing what she loves best: traveling, sailing, and avid bird-watching.
We thank Kate for her leadership in advancing the Foundation's mission, and for forging strong, trusting relationships with our grantees and other partners. We especially thank her for always reminding us of our shared humanity.
Debby Landesman has assumed the role of interim president, and the Foundation will launch a national search for a new president in the coming months.