Announcing a Deeper Focus on Climate Solutions and an Equitable Minnesota
The McKnight Foundation is thrilled to announce that we are increasing our focus on two priority areas: advancing climate solutions and building a more equitable and inclusive Minnesota. This decision follows the release of our 2019-2021 Strategic Framework and months of in-depth reflection and planning.
We believe that the global climate crisis and the racial disparities in our home state pose some of the greatest challenges today. They are challenges that compel us to respond with the urgency and resources they warrant, and with the abundance of imagination and fortitude they require. We're confident that the solutions will enrich the social and economic future of our state, our region, and our planet living into the McKnight Foundation's mission, which is to advance a more just, creative, and abundant future where people and planet thrive.
Our Arts, International, and Neuroscience programs all remain essential in our grantmaking portfolio, and the Minnesota Initiative Foundations remain key strategic partners statewide. Many artists and arts organizations we support are already at the forefront of building an equitable Minnesota, and we will continue to learn from and integrate those ideas. During this Foundation-wide transition, we expect that every program and department will continue to adapt, as we are always seeking ways to make the best use of our resources and to be the most effective organization possible.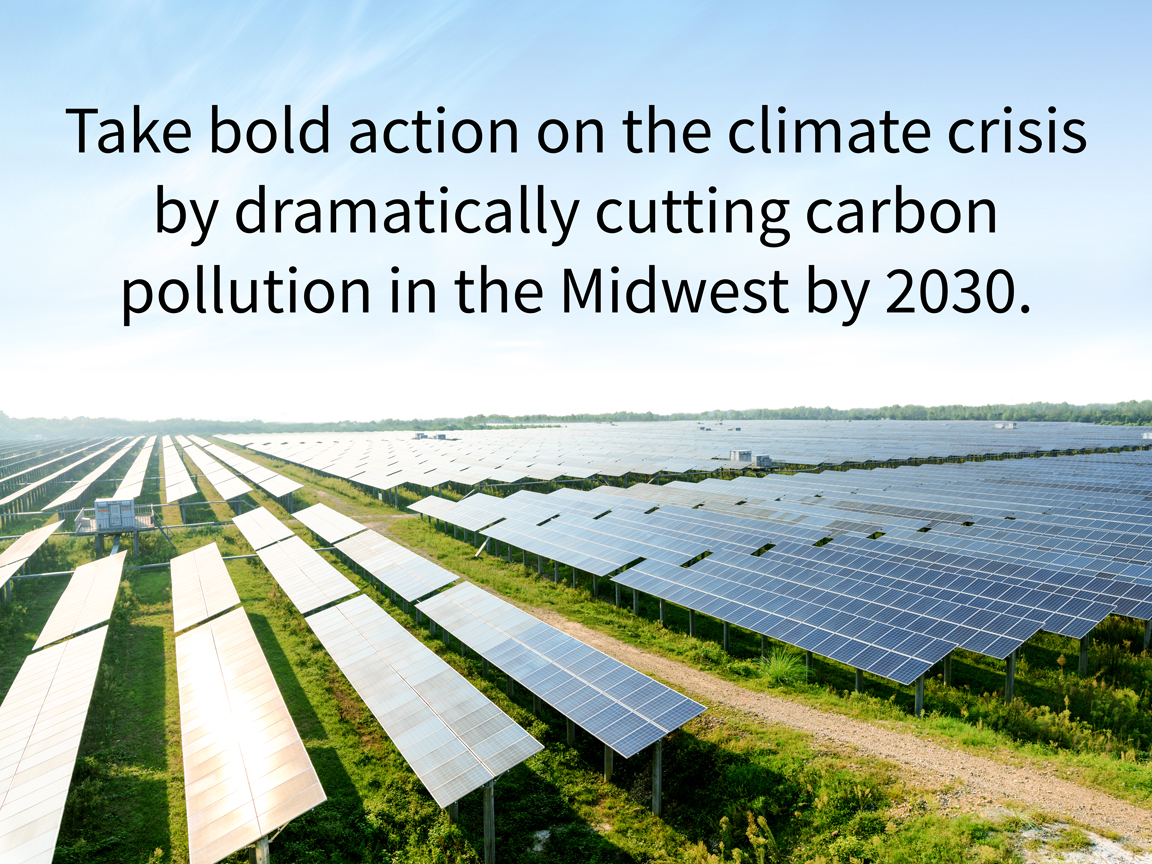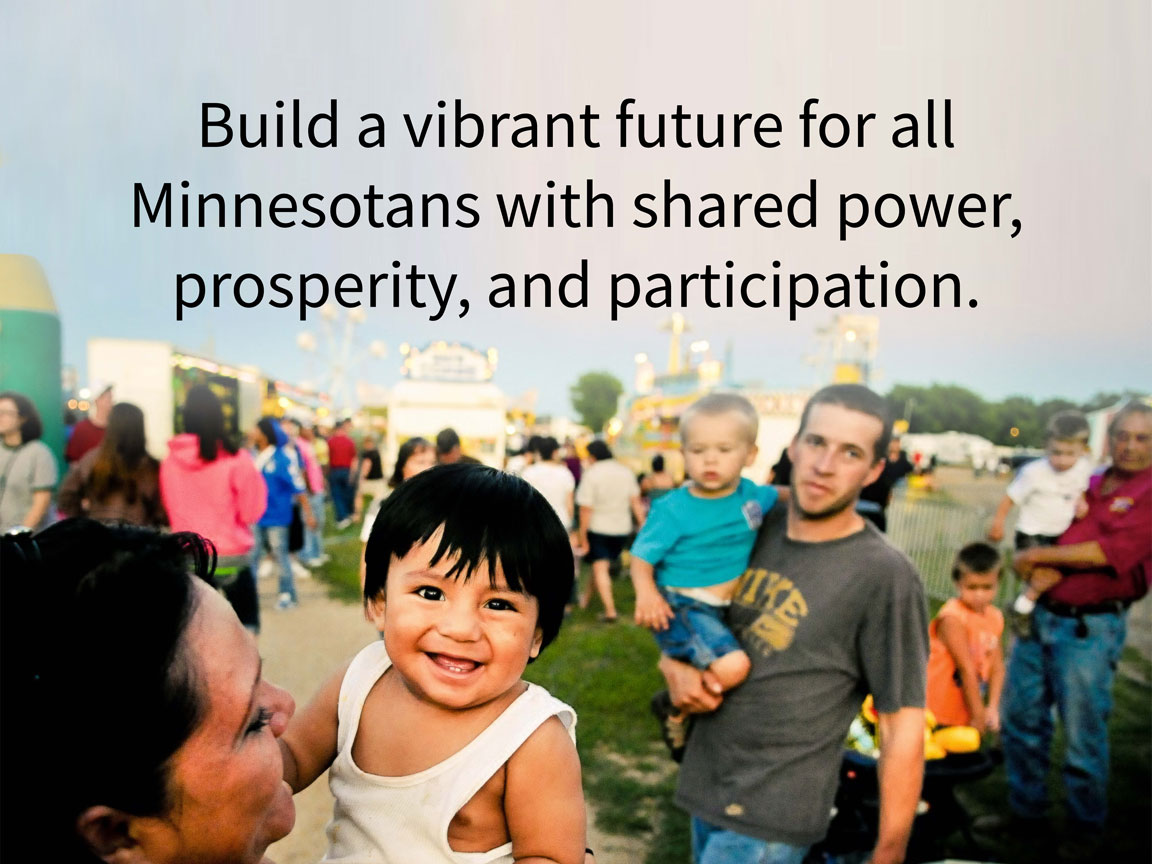 Accelerating Climate Action
On climate, the science tells us we have only a little more than a decade to prevent massive human suffering and severe social and economic disruption. Through our work to date, we know that reducing carbon pollution improves our health, creates clean energy jobs, and boosts our economy.
We also know the Midwest is the sixth largest producer of greenhouse gas emissions in the world—and if the world is to stave off the worst consequences of climate change, it needs the Midwest to do its part.
To do our part, our Midwest Climate & Energy (MC&E) program has a new goal: Take bold action to dramatically cut carbon pollution in the Midwest by 2030. To achieve this new goal, we will double our funding over the next three years, expand our efforts in the Midwest, and move to help decarbonize more sectors of the economy. We will continue to build on the momentum in the power sector; begin to focus more on the electrification of the transportation industry and building sectors with clean power; and ensure carbon sequestration, especially on working lands in the Midwest.
Our climate goals are ambitious, and with the help of our partners, we are optimistic that they are possible. Learn more about why bold action is necessary and our vision for the work ahead from Aimee Witteman, program director of MC&E.
Advancing an Equitable and Inclusive Minnesota
To advance equity and inclusion in Minnesota, we are pleased to announce this new goal: Build a vibrant future for all Minnesotans with shared power, prosperity, and participation. In a new community-focused program, which will incorporate large parts of the former Region & Communities (R&C) and Education programs, we will work with communities to make our state one that works for all its residents—harnessing the potential of Minnesotans across race, culture, ethnicity, income, geography, and other differences. This program will build upon long-standing work of continued importance to our new goal, while opening up space for integrated thinking and approaches to advancing a more equitable Minnesota.
In a time when our home state of Minnesota consistently ranks as one of the worst for racial disparities, we envision a future where people of color and indigenous people—who must navigate institutional and systemic barriers—gain and exercise power, prosper culturally and economically, and participate fully in civic life. Learn more about our approach to equity in this post by Kara Inae Carlisle, vice president of programs.
As we develop our new strategies, there will be no initial inquiry application cycles in the R&C and Education programs. Those with an earlier approved grant will not see any changes to that grant—we will honor all previously approved grants so that our grantees can continue their important work.
Previously invited grant requests that are in progress will be reviewed under the current guidelines, with decisions made by the end of 2019. Those up for renewal in 2020 may be eligible for a one-year extension while the Foundation develops new program guidelines. We expect to announce the guidelines for this new community program by fall 2020, at which time grantees who fit the criteria may apply for new funding.
"This is a transformative time, for both McKnight and our world—a time that requires ambitious action, fierce optimism, and the ability to adapt to meet the most urgent needs."
A Program Transition
Our most difficult planning decision, in light of other strategic priorities and the need to refine our scope and focus, was to sunset the Mississippi River program. For nearly 30 years, this program has worked to restore the water quality and resiliency of this great river. We value our partners' work and are proud of the significant progress they have made. Cities up and down the river have re-embraced riverfront development, farmers are advancing innovative conservation practices with a new passion, and agricultural companies in the supply chain are adopting more water sustainability practices. In concluding this program, we wish to celebrate this important work and thank all those who have been our partners in this endeavor.
Looking Ahead
We understand that many of our friends and partners will wonder what this news means for them. During the transition, McKnight program staff stand ready to support grantees and answer questions as best they can. We welcome your feedback and will listen with care. We have also prepared a comprehensive resource web page and invite you to submit questions and feedback.
In other news, the McKnight board of directors awarded 130 grants totaling nearly $28.4 million for the third quarter of 2019. We welcomed new staff members Naomi Marx, Funlola Otukoya, and Taylor Coffin, and bid a fond farewell to retiring program administrator Nan Jahnke.
In Conclusion
This is a transformative time, for both McKnight and our world—a time that requires ambitious action, fierce optimism, and the ability to adapt to meet the most urgent needs. We are answering the call for change, and we hope you will too.
We look forward to collaborating with current and new partners across civic, public, and private sectors. If we hope to see a future where people and planet thrive, we must do everything possible to accelerate climate action and advance racial equity and inclusion. As we say in our Strategic Framework, we meet this moment with hope and courage.
As part of our announcement that we are committing deeply to two priority areas, we offer this video synopsis of our new goal statements.