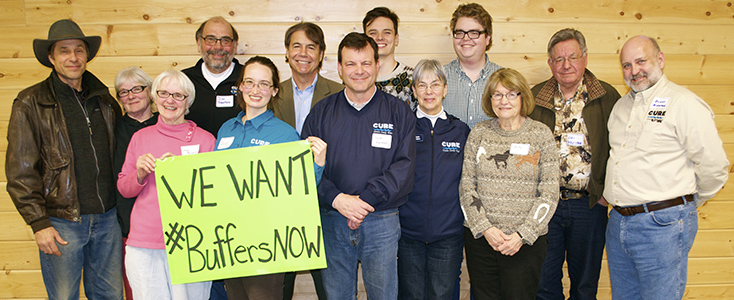 Clean Up the River Environment (CURE) works to celebrate, protect, and restore the Minnesota River Basin. They are a rural organization with a holistic approach to their clean water work, engaging the community in finding transformational and systemic solutions to the problems threatening Minnesota's watershed environments.
CURE's relationship with their community requires that they be flexible enough to seize opportunities that excite our grassroots base. The most recent opportunity arose when Minnesota Governor Mark Dayton announced a proposal to require a 50 foot buffer of permanent vegetation on riparian lands throughout the state. He defended his proposal with this statement: "The land may be yours, but the water belongs to all of us." In just a few minutes he completely reframed the conversation about responsibility for water quality issues, and CURE knew that they had to act.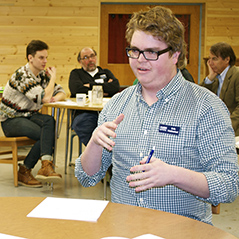 The campaign that followed is a strong example of what can happen when an organization steps forward to take the lead on an issue by speaking the language of the people who care about it. Individuals who have been only peripheral supporters of CURE reached out, saying, "How can we help? We want to be involved!" Many recommended that their friends reach out to CURE, and putting them in touch with acquaintances and colleagues who have much to offer to the campaign. Their network began to grow, shepherded by staff and volunteers, but powered by the governor's statements.
CURE began holding campaign planning meetings to discuss the governor's proposal and its meaning and ethical implications. Then they asked their members to volunteer to support the campaign in various ways. Many of them stretched themselves, offering to participate in an editorial board visit for the time, or to have a potentially uncomfortable conversation with a neighboring farmer about land use. They also offered names of other contacts and offered to make introductions, adding to CURE's ever-expanding network of rural clean water advocates.