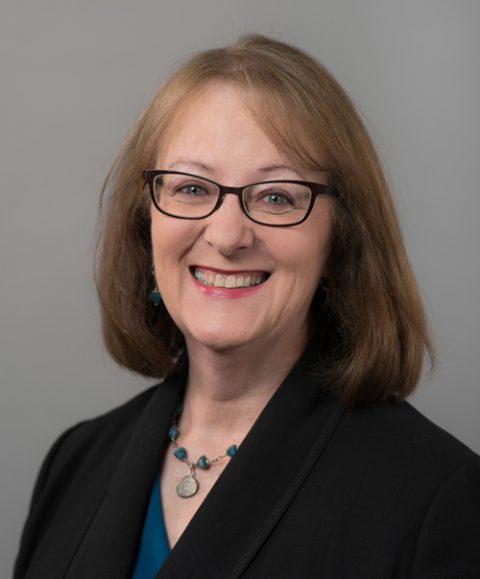 The McKnight Foundation is delighted to welcome Pamela (Pam) Wheelock as its new interim president. She will join the Foundation on February 4, 2020, and will remain in the role while McKnight conducts a national search for a new president in the coming months. Wheelock brings decades of experience in the public, private, and philanthropic sectors and is a well-respected and sought-after leader and volunteer throughout Minnesota.
"Pam is a proud Minnesotan and a dedicated public servant who brings incredible leadership experience from her work across sectors," said Debby Landesman, McKnight's board chair. "We are thrilled she will join us at this time."
A Storied Career Across Multiple Sectors
Wheelock comes to McKnight with extensive experience from her long career, having served in executive roles in nonprofit, philanthropic, academic, business, and state government organizations. From 2017 to 2019, she was the chief operating officer at Twin Cities Habitat for Humanity. Before that, she held various positions including vice president of university services at the University of Minnesota, interim president and CEO of Blue Cross Blue Shield of Minnesota, vice president at the Bush Foundation, and executive vice president and chief financial officer for Minnesota Wild's parent company, Minnesota Sports & Entertainment.
"Pam is a proud Minnesotan and a dedicated public servant who brings incredible leadership experience from her work across sectors."—DEBBY LANDESMAN, BOARD CHAIR
A Twin Cities resident, Wheelock has a long record of extensive public service to her home state of Minnesota. In 2019, Governor Tim Walz appointed her acting commissioner for the Minnesota Department of Human Services. She became a trusted advisor in the Ventura administration as commissioner of finance, and was deputy mayor and director of planning and economic development for the City of Saint Paul.
Wheelock has been a board member of many organizations, including Rochester's Destination Medical Center Corporation, Blue Cross Blue Shield of Minnesota, the Minnesota Wild Foundation, and St. Catherine University, where she also served as board chair. She currently chairs the Minnesota Wild Foundation. She holds a master's in applied economics from Marquette University and a bachelor of arts in history from St. Catherine.
"It will be a joy to serve the McKnight Foundation in this interim role," said Wheelock. "I'm committed to carrying forward this Foundation's legacy—and to supporting the board and staff in continuing McKnight's important work."
About the McKnight Foundation
The McKnight Foundation, a Minnesota-based family foundation, advances a more just, creative, and abundant future where people and planet thrive. Established in 1953, the McKnight Foundation is deeply committed to advancing climate solutions in the Midwest; building an equitable and inclusive Minnesota; and supporting the arts in Minnesota, neuroscience, and international crop research. The Foundation has approximately $2.3 billion in assets and grants about $90 million a year.