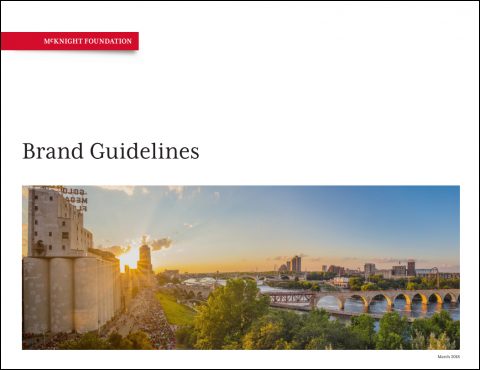 Designers working on communications projects for McKnight should consult McKnight's brand guidelines. The manual includes important guidelines and requirements related to logo usage, fonts, color palette, and other aspects of McKnight's visual identity.
You can download a compressed file containing all current McKnight logo options. The logo is available in two colors (red and black), two orientations (wide and vertical), and three file types (.eps, .jpg, and .png). Beyond these parameters, no variations in the logo's appearance or treatment are allowed.
DOWNLOAD THE GUIDELINES DOWNLOAD THE LOGOS
---
In addition, we offer specific guidelines for our partners in the McKnight Artist Fellowships program.