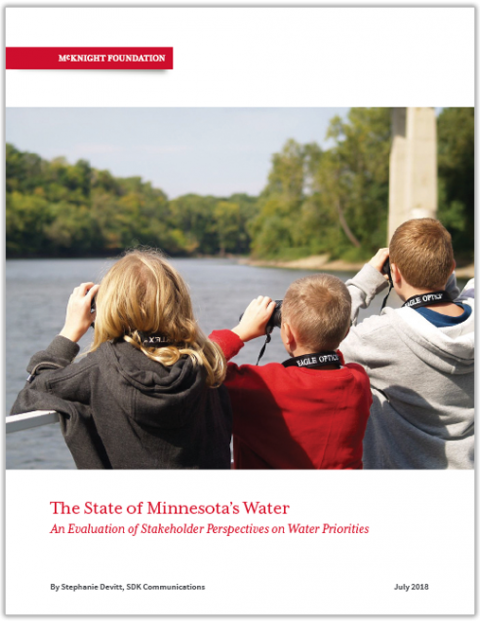 The McKnight Foundation has been a principal investor in preserving and protecting the Mississippi River for more than 25 years.
This commitment to the health and vitality of the river stems from the recognition that it plays a vital role in the ecological, social, and economic systems of Minnesota and beyond. A clean and resilient Mississippi River is essential to our state, and to McKnight's mission of improving quality of life for current and future generations.
Today we're at an inflection point in Minnesota's water history. Our state is known for its more than 10,000 lakes, yet 40 percent of our waters are impaired. In northern Minnesota, businesses and communities are seeking a new relationship with the river and lakes as the economic base of those communities continues to shift from one based on mining and manufacturing to one more dependent on tourism and recreation. In southern Minnesota, intensive agriculture production continues to impact communities and water: Rivers and other waterways are polluted with high levels of nitrogen, phosphorus, and sediment. Cities and small towns across Minnesota are grappling with a combination of aging infrastructure and a growing need to purify water as it declines in quality.