A successful transition to a clean energy economy carries with it the long-term economic benefits of highly skilled, well-paying jobs.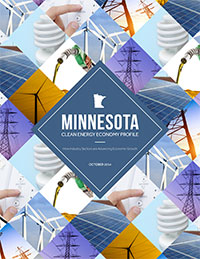 Last week, Governor Dayton made two important announcements relating to jobs in the clean energy economy. The first: a new $25 million solar project that will be built on top of the two parking ramps at the Minneapolis St. Paul International Airport main terminal. The solar power project will be Minnesota's largest and will generate close to 20% of the airport's total electricity. Notably, it also will create 250 new jobs.
The Governor's second announcement was the release of a new Minnesota Clean Energy Economy Profile, the most comprehensive effort to date to quantify the businesses, employment, wages, and investments engaged in the state's clean energy economy. McKnight supported the report's development through two foundation programs with interests in fostering a clean energy economy — our Midwest Climate & Energy program focuses on helping the Midwest to address climate change by reducing heat-trapping emissions in all economic sectors, while our Region & Communities program works to increase efficient and sustainable regional metropolitan development with livable communities and opportunities for everyone to thrive.
A few of the report's key takeaways:
As of the first quarter of 2014, Minnesota employed more than 15,300 workers in energy efficiency, bioenergy, wind, solar, and smart grid sectors;
From 2000 to 2014, the state's clean energy jobs grew 78%, compared with just 11% employment growth overall during the same period;
Average annual wages for clean energy jobs range from $61,500 to $80,300, about 42% higher than Minnesota's statewide average wage.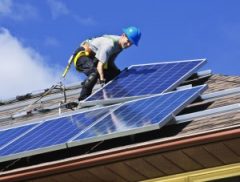 Minnesota's early and continued support for clean energy policies, such as the Renewable Energy Standard, has helped to unleash the investments necessary to generate jobs, reduce emissions, decrease our state's dependence on imported fuels, and protect our air and the natural splendor of our freshwater lakes and streams.
Full Report
Related links
Minnesota Clean Energy Economy Profile, full report McKnight's Midwest Climate & Energy program McKnight's Region & Communities program