As 2022 winds to a close, much has changed in the world and for the Foundation over the course of the last year. One constant has been our shared commitment and ambitious work with community partners, from Minnesota to Malawi, to secure a better future for people and planet, despite another year of change and uncertainty.
Toward that end, we've listened and looked inward to understand how we can be a more responsive, collaborative, and effective partner focused on making vital, collective change happen. Over the last year, McKnight unveiled new approaches to our grantmaking, launched efforts to challenge and transform systems to achieve greater racial equity, and invested in organizations working to advance a more just, creative and abundant future where people and planet thrive.
Here are a few highlights from 2022.
Moving from Grantmaker to Changemaker
This past year, we've sought to enable changemaking across every level of the Foundation. To that end, we have taken intentional, creative action, together with our partners, to solve some of the biggest local and global issues of our time, and deployed every form of capital we have—financial, human, reputational, intellectual, shareholder—for innovation and impact. It also means asserting our civic leadership and influence in strategic and more visible ways.
Whether it's by substantively addressing racial equity or working to rapidly transition to a clean energy economy in a way that provides opportunity for all, working to change our food systems and support farmer-led research, honoring the artists and culture bearers who work for justice and bring meaning to our human experience, and supporting the researchers uncovering the mysteries of our minds, we know that our partners in Minnesota and beyond are working every day  to make transformative change happen.

Streamlining Our Grantmaking Processes
McKnight is changing the way we do grantmaking in order to create a more equitable, streamlined, and flexible process for our grantee partners and to allow our partners to focus on impact over process. To that end, we have reexamined and refined our process to be more transparent and accessible through rolling deadlines and consolidating reporting requirements.
Supporting Stronger, More Resilient Nonprofit Communities
As inflation rates rose and the risk of a recession loomed, the McKnight Foundation awarded $2 million in one-time economic relief grant increases to approximately 40 of its grantee partners to help them respond to changing economic conditions.
"From the pandemic to the racial reckoning and the unrest that followed, the last two years remind us of how we must come together, recognize our profound interdependence, and care for our communities," said Tonya Allen, president.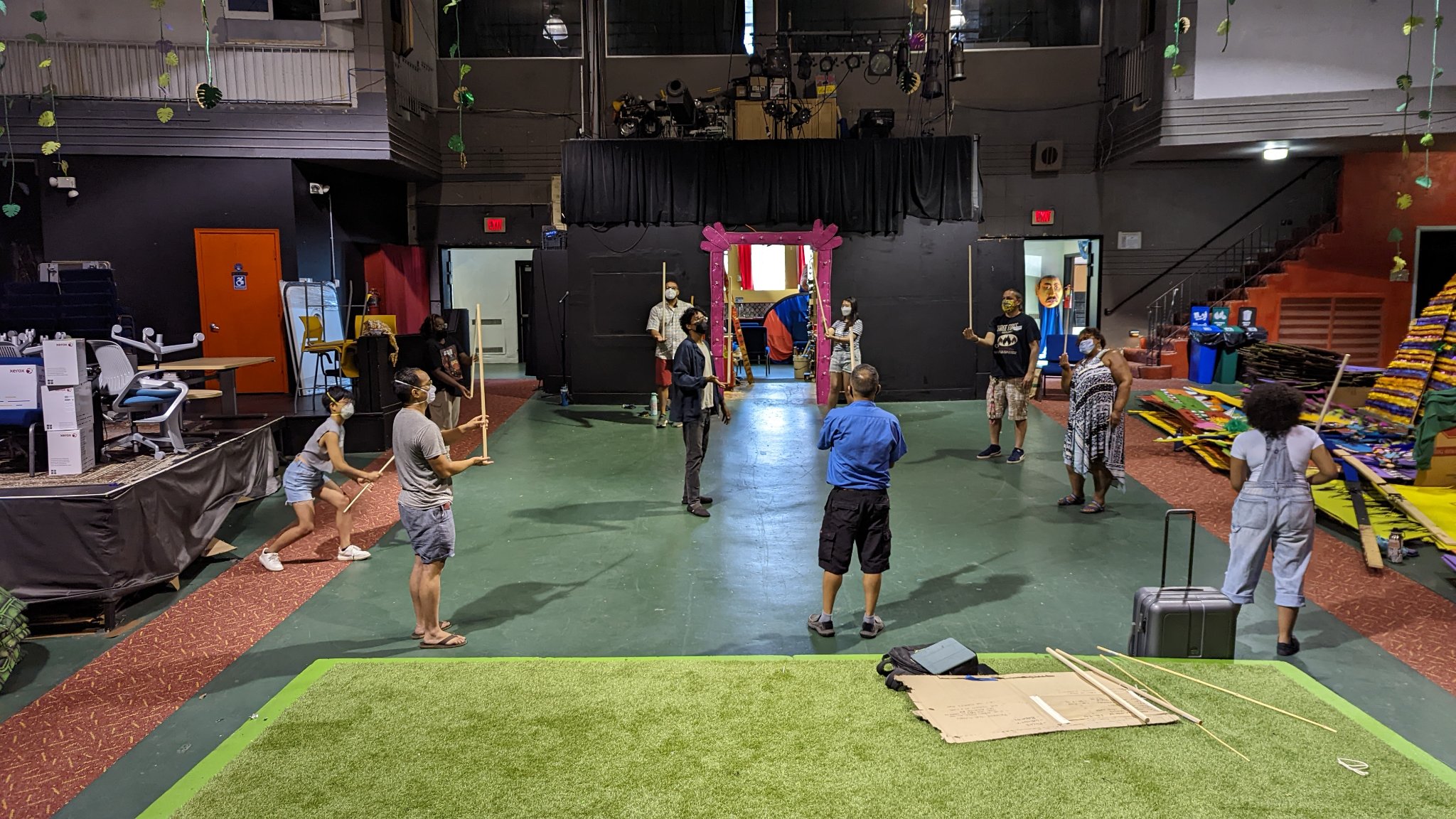 "We've watched our partners work harder than ever to innovate, meet the needs of those they serve, and maintain strong, stable organizations—and we want to see that continue."–TONYA ALLEN

Using Convening Power to Launch GroundBreak Coalition
This spring, we launched GroundBreak Coalition—a group of over 40 corporate, civic, and philanthropic leaders committed to demonstrating that, with enough resources, a racially equitable and carbon-neutral future is possible now.  The coalition aims to activate at least $2 billion in flexible dollars over 10 years and deploy it across four areas: homeownership, rental housing, commercial development, and BIPOC entrepreneurship.
"GroundBreak Coalition is about doing the deeper, longer work of disrupting the status quo, unraveling policies and biases embedded in our collective systems, and closing Minnesota's racial wealth gap." —TONYA ALLEN
Groundbreak is not a fund, but it seeks to fundamentally change the way capital flows. As we head into next year, the coalition will work to unveil and advance innovative capital investment pathways that would close racial gaps in income and wealth and benefit all Minnesotans.
Deploying all Forms of Capital to Advance Bold Climate Solutions
As the climate crisis reaches more communities around the globe with greater intensity, we have a window of opportunity to adapt our practices and invest in a resilient future where people and planet thrive. In 2022, the United States adopted the strongest, most far-reaching climate legislation in its history.  Following passage of the Inflation Reduction Act, Sarah Christensen and Ben Passer of McKnight's Climate team reminded us that we have a generational chance to build a climate-friendly economy that doesn't repeat past injustices in an opinion piece published in MinnPost.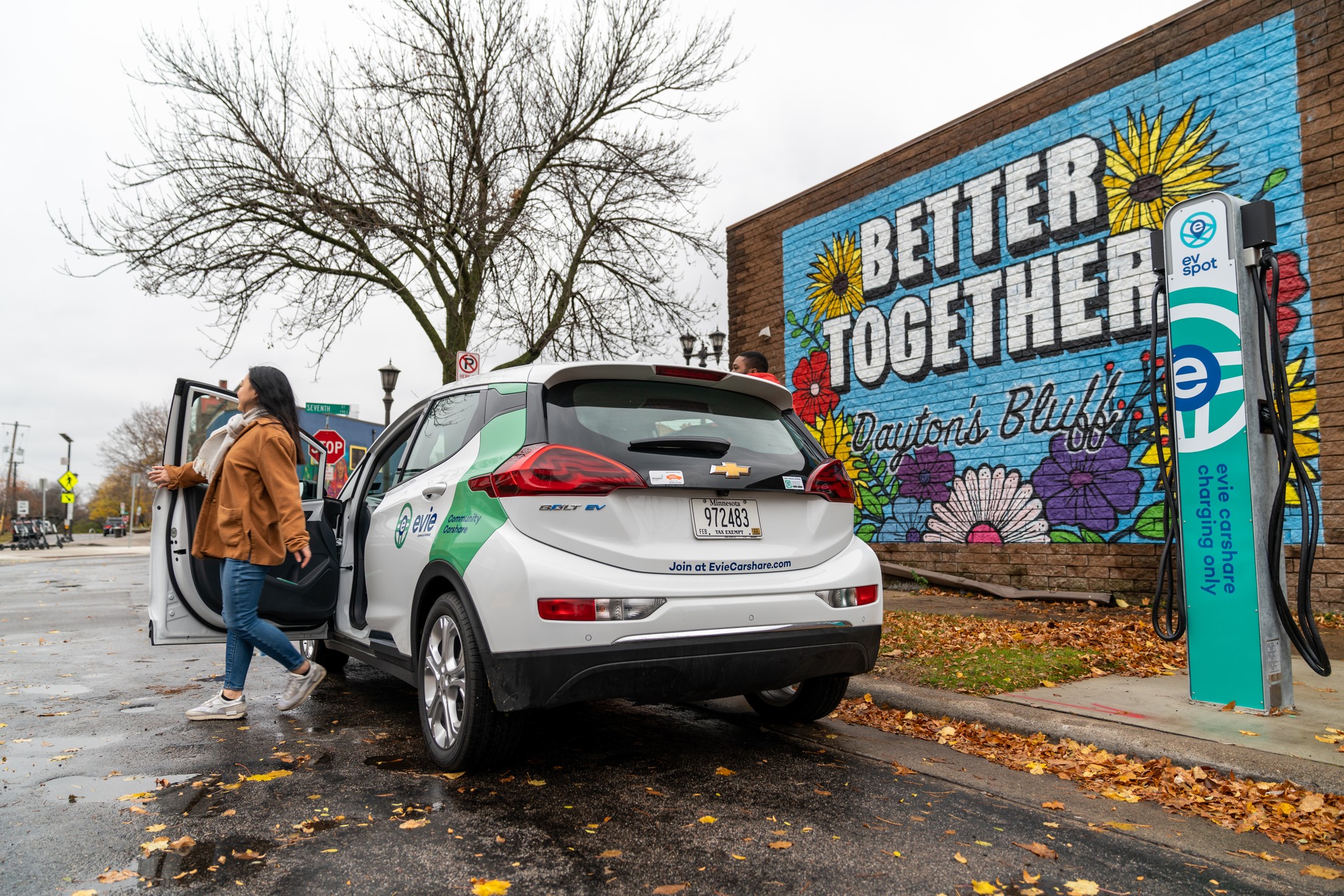 McKnight has also leveraged its endowment and role as an impact investor to inspire and advance climate action. Earlier this year, we reviewed progress after one year of announcing our pledge to reach net zero emissions across our $3 billion endowment by 2050 or sooner.
Global food systems were front and center at this year's COP27 in Sharm El-Sheikh, Egypt. We joined 13 other philanthropic funders to urge COP27 President Sameh Shoukry that he use the summit to make food systems transformation a top priority, and McKnight President Tonya Allen articulated in an opinion piece in The Hill the opportunity to advance climate solutions through our food systems—by supporting farmers in their livelihoods in balance with healthy soil, clean water, nourishing food, and thriving economies.

Celebrating Artists and Culture Bearers
In September, the Arts & Culture program celebrated 40 years of its McKnight Artist Fellows program by honoring 45 artist fellows and how they contribute to the vibrancy of our lives and communities.
McKnight named interdisciplinary artist Douglas R. Ewart as Distinguished Artist of 2022, an award given annually to a Minnesota artist who has made significant contributions to the state's cultural life. This year, McKnight increased the award to $100,000, emphasizing our commitment to catalyze the creativity, power, and leadership of Minnesota working artists and culture bearers.
Additionally, in partnership with Indigenous Roots, McKnight announced recipients of the first-ever McKnight Artist Fellowship for Culture Bearers—celebrating four culture bearers who practice sacred and healing lifeways and share cultural art practices across generations.
Centering Equity in our Work
As board and staff, we continue to navigate a shared journey of learning and growing in our commitment to diversity, equity, and inclusion (DEI). We know the roots of inequity are deep and structural, and we will continue learning, listening, reflecting, and speaking up—with transparency—to advance diversity, equity, and inclusion inside and outside the Foundation. In that spirit, Tonya Allen shared this opinion piece with The Hill in honor of Black History month, and Karyn Sciortino Johnson, DEI manager, spoke on a recent panel on how McKnight is moving its DEI work forward.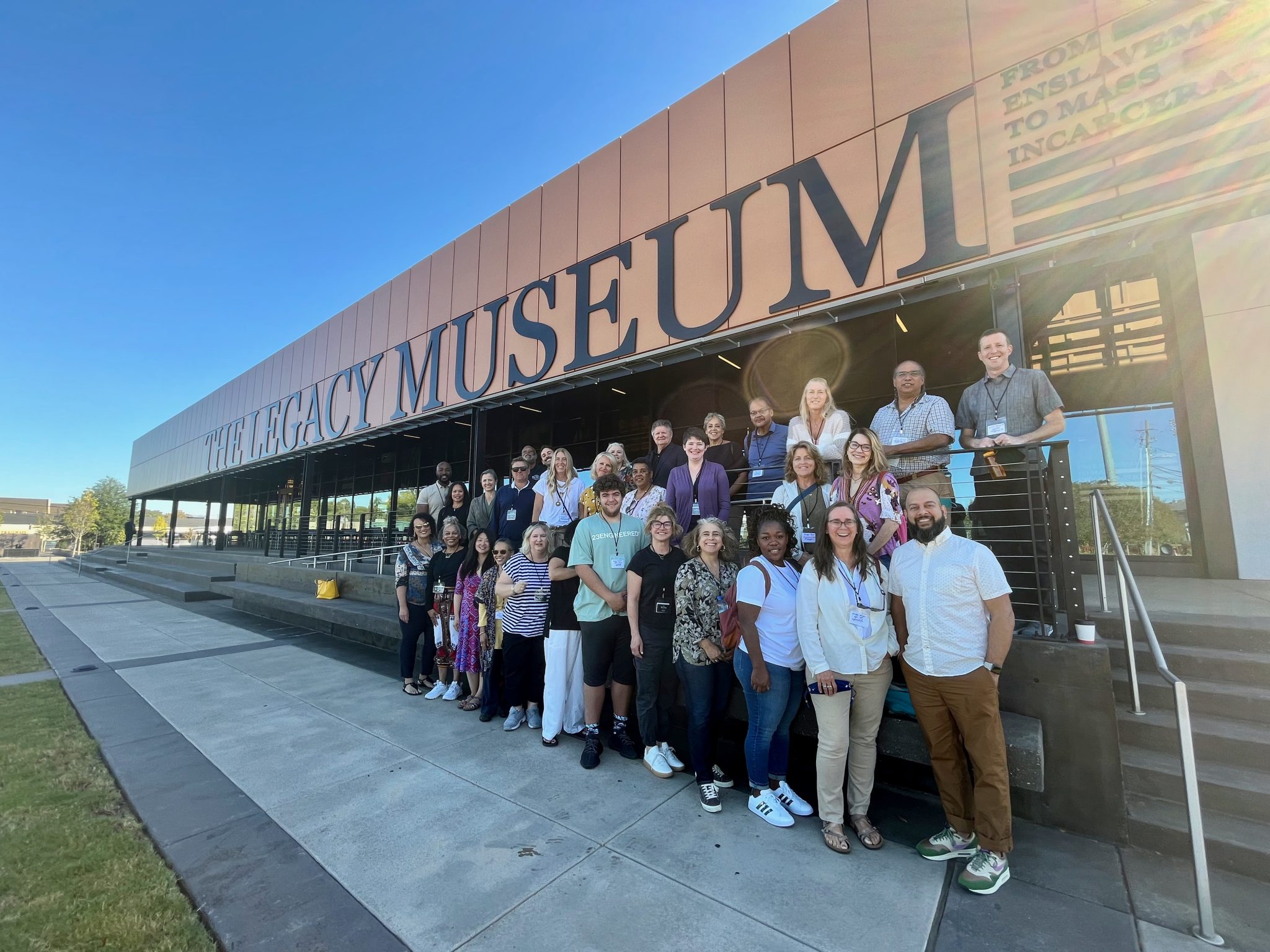 As we work to advance vibrant and equitable communities throughout Minnesota, we must reckon with the realities of generational trauma and the brutal and vast history of chattel slavery on so many aspects of our society and economy. This fall, we participated in a powerful, immersive board retreat to Montgomery, Alabama where we visited the Legacy Museum and Memorial. Brought to life through the brilliance and vision of the Equal Justice Initiative, this museum provides a brutal, immersive accounting of racism in America. We also walked across the Edmund Pettus Bridge in Selma, Alabama, in the footsteps of freedom marchers who pushed back against deeply entrenched systems and changed the odds for so many who followed. This collective experience will continue to shape our perspectives as staff, board members, and collectively as we advance strategies centered in racial equity across our work.
Stepping into 2023 with Purpose and Possibility
If the last two years taught us anything, it's that business as usual won't cut it. We need to show up in ways beyond what is comfortable and easy. We have to work together. We have to lead with radical love for our communities, centering trust and equity. When we do this, we grow new muscles, we address root causes, we build instead of fix, and we truly change the odds for the people we serve.
Together with our communities, we will continue to rewrite the rules of outdated and harmful systems, seize opportunities that can often only emerge out of crisis, and stand in solidarity with those who are the most vulnerable. We will also continue to build bridges—and trust—across divides of every kind.
We look forward to continuing this vital work together to create the Minnesota and world we all want and know is possible, where every person has an opportunity to thrive and where we are all stronger together.