Reflecting on My First Year at the Foundation
This March, I marked a year of service at the McKnight Foundation. I came to the Foundation at a specific moment in time—an urgent moment. It was the middle of a pandemic, on the cusp of the George Floyd murder trial, six weeks before the senseless murder of Daunte Wright—and amid unprecedented climate disasters across the nation. The grief from those experiences hasn't gone away, and in fact, some traumas have compounded.
Just as we are desperately seeking opportunities for emergence, we find ourselves navigating multiple simultaneous human, climate, and world security emergencies. The war in Ukraine affects all of us. Already, analysts warn that disrupted grain exports from the region may further exacerbate food insecurity in vulnerable areas. In addition, the sudden shortage of oil brings to stark attention our historic dependence on fossil fuels and the urgent need to accelerate clean energy solutions. Moreover, economic volatility and inflation threaten to make safe housing, energy, and other necessities even harder for struggling families to afford. And as authoritarianism looms around the globe, a rash of state voter suppression efforts threatens our own fragile democracy.
Moving Beyond Grantmaking to Fully Embrace Changemaking
Making decisions at McKnight against this backdrop has revealed to me, even more, a need to pivot and redefine the Foundation to meet the unique challenges of our generation. This past year, we've been exploring how to move from the traditional identity of a philanthropist, one designed to almost exclusively write checks to nonprofit organizations—primarily a grantmaker—to the broader, bolder, and more modern identity of a changemaker. No doubt, we will always serve as a diligent and strategic grantmaker. In fact, we expanded our annual grantmaking budget to approximately $120 million—a more than 20% increase from the previous year—and we're refreshing our grantmaking approaches in several programs to center and embed equity.
"This past year, we've been exploring how to move from the traditional identity of a philanthropist—primarily a grantmaker—to the broader, bolder, and more modern identity of a changemaker."
We have long-believed we can exercise multiple roles—including institutional investor, convenor, employer, thought leader, and most importantly, proximate partner. We're determined to more assertively lean into these changemaking roles to advance our mission and goals.
To us, changemaking is more than a mindset. It means taking intentional, creative action, together with our partners, to solve some of the biggest local and global issues of our time. It means deploying every form of capital we have—financial, human, reputational, intellectual, shareholder—for innovation and impact. And it means asserting our civic leadership and influence in strategic and more visible ways.
Here are a few examples of our recent changemaking work. As announced last fall, we are using our investments to advance net zero goals, and we are continuing to integrate our mission and impact investing ethos into our entire endowment portfolio. In addition, we are using our role as a strategic convenor—forging new coalitions to imagine differently how we can rebuild the neighborhoods and small businesses impacted by Covid-19 and civil unrest. We know changemaking calls for new ways of thinking on how we deploy our public voice and influence. As a result, we are testing new strategic communications muscles to reach audiences beyond our usual and comfortable cohort of supporters.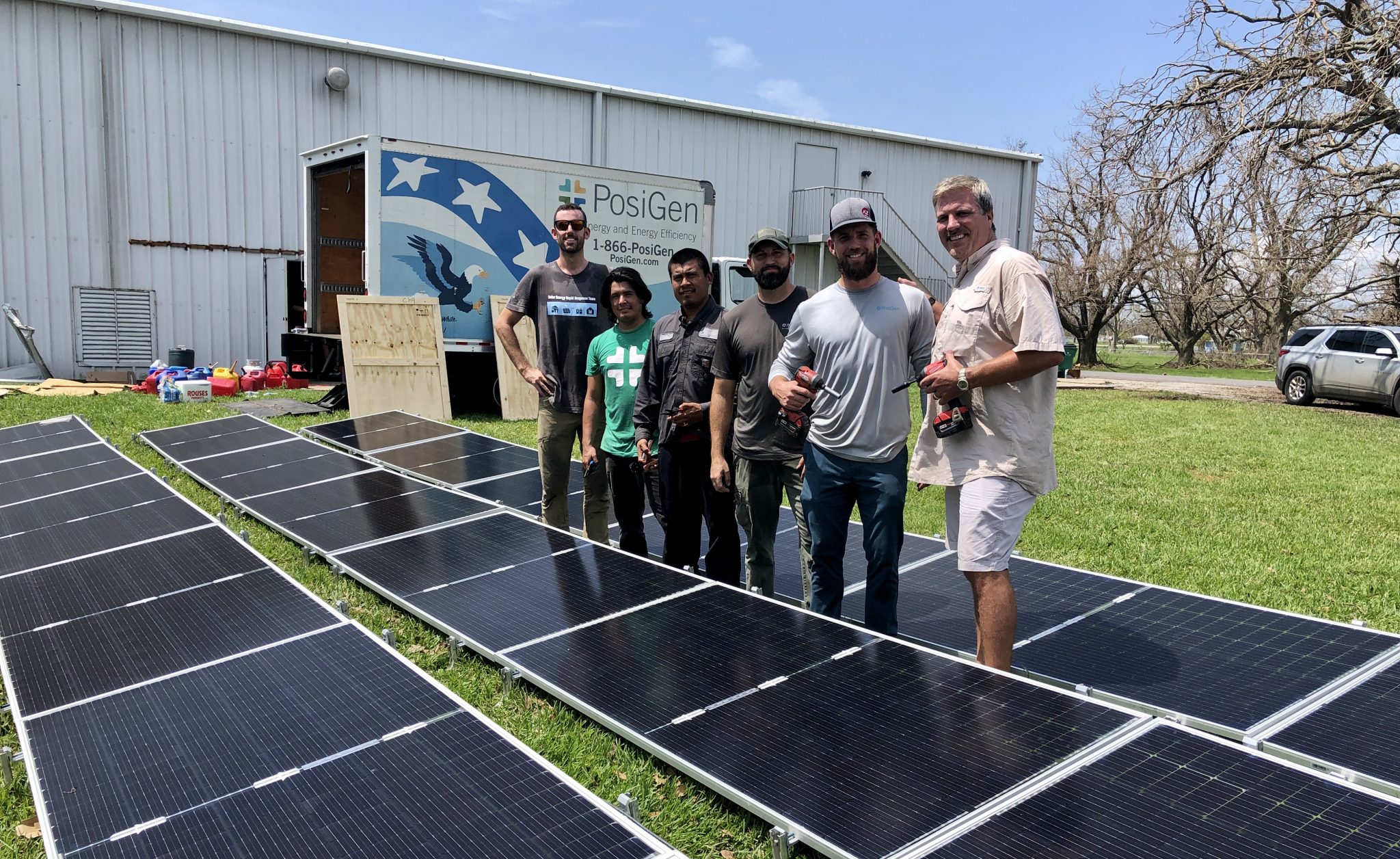 PosiGen and Footprint Project deploy solar power to Hurricane Ida Victims in Louisiana. Companies like PosiGen in our investment portfolio help us reach our net zero goals. Photo credit: Footprint Project
We're fostering a new culture at McKnight and increasing the size, diversity, and skillsets of our team. Amid these organizational shifts, some of our team members are passing the baton to make space for new perspectives at the Foundation while pursuing their own growth and leadership aspirations. We are thankful for their service to the Foundation. And we are conscious of the impact these changes have on our work and our relationships with key partners like you. We ask for your patience as we fully transition, and I want to assure you we have an invigorated team in place today.
"We want to search for unlikely allies to come together and achieve audacious outcomes that none of us could achieve alone."
The Need for a Big Tent Approach
In our work to advance bold climate solutions and racial equity, we know not everyone sees these complex issues in the same way. We are grappling with what it takes to achieve our mission in the context of rampant misinformation, intentional political strategies to incite artificial divisiveness, and population-wide stressors. Often, there's no easy answer.
Since my arrival at the Foundation, I have championed a "big tent" approach, more convinced than ever that we need to be the light amid the darkness. Inside this tent, we aspire to find and include changemakers who might represent different sectors, geographies, or lived experiences. I see a big tent as a place where people who sometimes disagree can come together, even cross political divides, because they have the same interest in solving the problems that affect us all. The tent includes people with (1) different forms of power who are willing to use and share it, (2) diverse perspectives who are willing to work together to define the problem and come up with a common set of facts, and (3) different ideas about what it takes to solve the problems, while staying fiercely committed to resolving the challenges.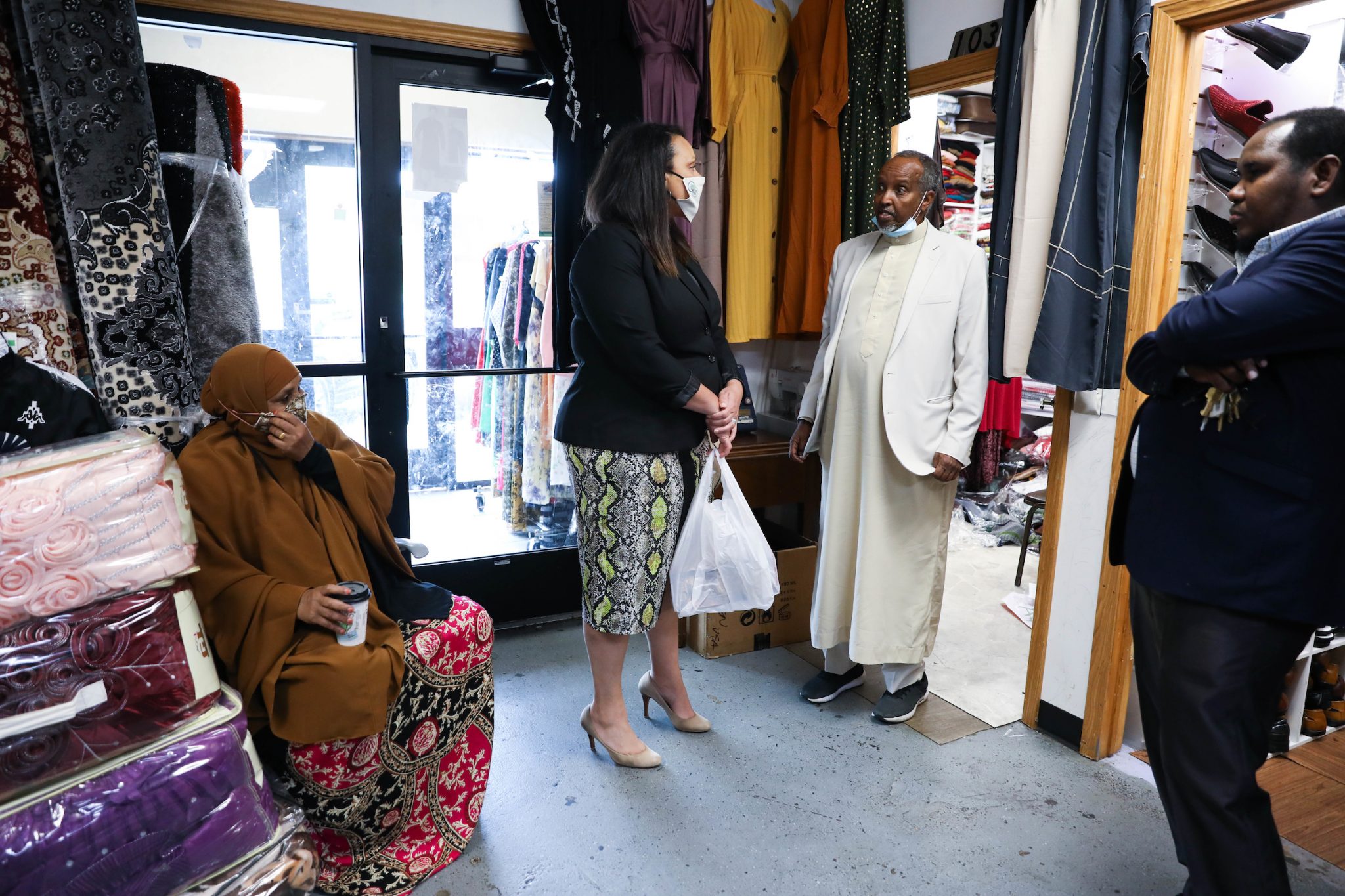 Tonya Allen speaks with small business owners at Global Center, a St. Cloud cultural mall. Photo Credit: Paul Middlestaedt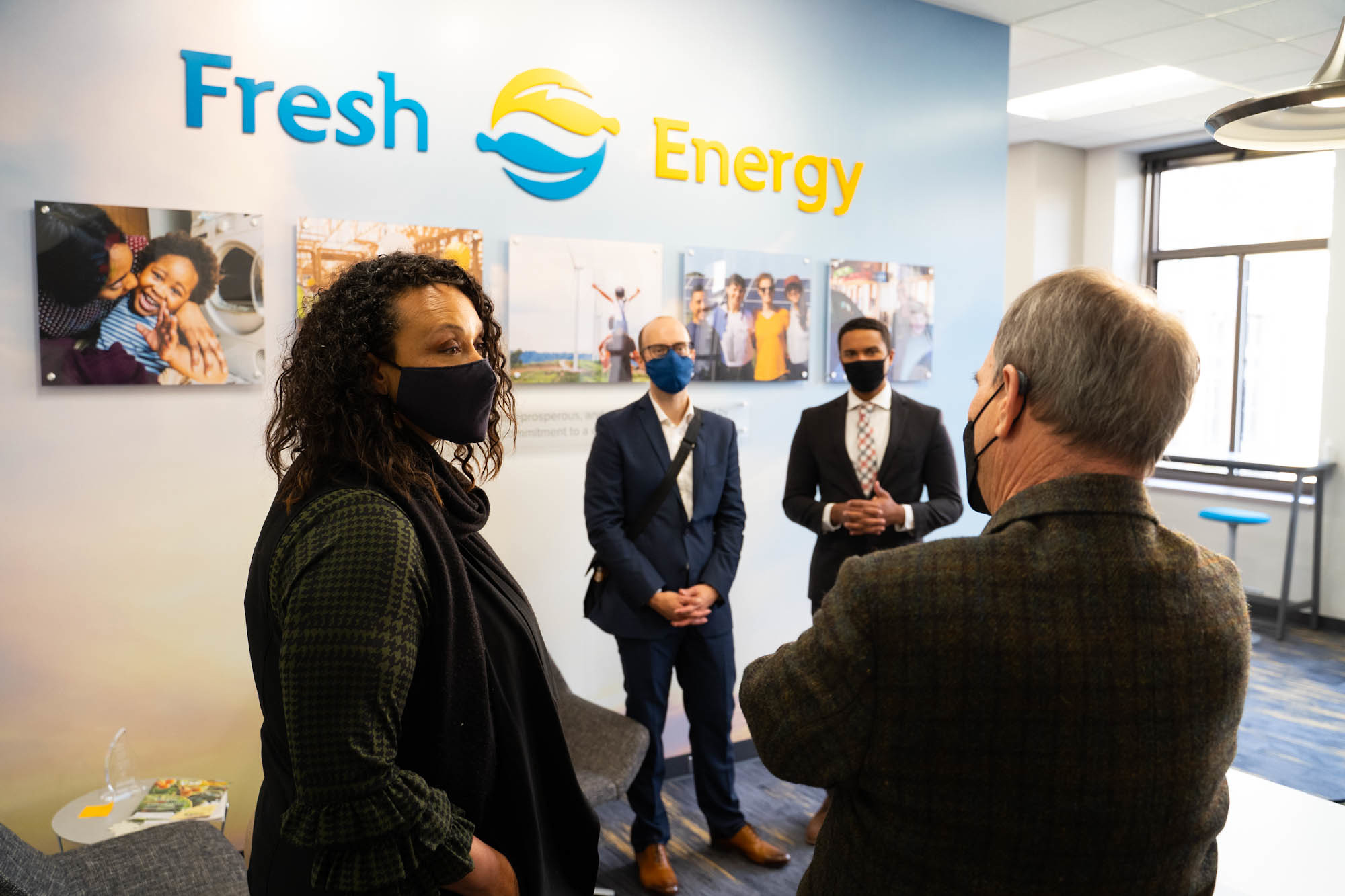 Tonya Allen, Ben Passer, and Dan Thiede meet with Fresh Energy executive director Michael Noble. Photo credit: Molly Miles
Sadly, we do not see enough people constructing big tents or joining existing ones. As a society, it's far easier to hunker down into communities of sameness than to do the uncomfortable work of hearing worldviews that are not our own. Research shows that most of us spend our time with people just like us—from where we choose to live, where we worship, and where we send our kids to school, to which cable news channel we watch.
At McKnight, we want to break out of this default mode of thinking and living separately. We aim to work harder to arrive at solutions together. While it's not a silver bullet, we see big-tent thinking as a tool in our toolkit that we can deploy more consistently and powerfully. We want to search for unlikely allies to come together and achieve audacious outcomes that none of us could achieve alone.
As I look to the years ahead, I will continue to work side by side with this state's dedicated leaders—across public, private, and independent sectors—to co-construct big tents and invite people to join us. It is the only way we will be able to create a sustainable, just future for Minnesota and beyond, and ensure every person can thrive.
At McKnight, we're getting as much done as we can, as quickly as we can. We balance that urgency with a deep, long-term commitment to our communities—to work today for transformational change that goes well beyond our lifetimes. I am honored to be part of this long body of work that we believe will make a generational impact.