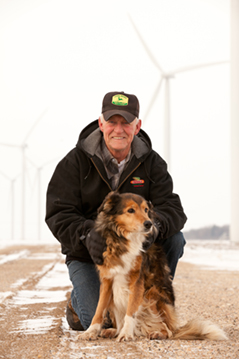 Tim Hemphill, a corn and soybean farmer in Iowa, leases a portion of his land to a company that installed wind turbines, adding $20,000 a year to his income. Matt Grocoff charges his family's electric vehicle via an outlet on their nearly zero-net-energy house in Michigan, which is powered by rooftop solar panels. And thanks to the 2,613 solar panels on the roof of the Minneapolis Convention Center, the city is saving money, reducing its carbon emissions, and attracting clients who take a facility's sustainability into consideration.
A longstanding partnership between The McKnight Foundation and Energy Foundation is helping to make the Midwest a national leader in advancing renewable energy and energy efficiency. Since 1998, McKnight has supported Energy Foundation strategies to promote wind and solar, make the buildings, power, and transportation sectors more efficient, and build support for climate and clean energy policy. Across the Midwest, residents, workers, and businesses are reaping the benefits—in jobs, economic development, consumer savings, and cleaner air and water.
Today, more than 40 percent of wind capacity in the U.S. is located in 13 Midwestern states. According to Clean Jobs Midwest, more than a half million workers in the region are employed in clean energy sectors. Iowa and Illinois are the top two states in the nation for making it easy for companies to access renewable energy. Ohio is not far behind at #8.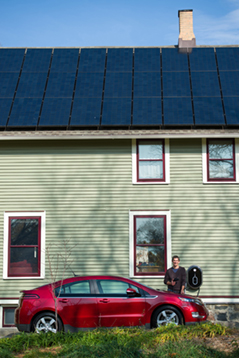 Forward-looking energy policies have triggered and are sustaining the growth of Midwest clean energy markets and bringing savings to consumers. For example, the Minnesota Public Utilities Commission's (PUC) approved a groundbreaking plan for Xcel Energy — the state's largest utility and a leader on wind power — to retire two large coal plants, double wind and solar power, increase efficiency measures, and, by 2030, cut greenhouse gas emissions by 60 percent. The PUC also held off on approving natural gas to replace coal as it instead considers the economic and public benefits of renewables and efficiency, though advocates continue to educate other policymakers on the merits of this decision. Three other states — Michigan, Ohio, and Illinois — adopted clean energy policies in 2016. Illinois' new policy alone is expected to yield $12 to $15 billion in clean energy investments in the state and provide $750 million to low-income communities for efficiency, solar, and other support. It will also create tens of thousands of new jobs.
Thanks to the Energy Foundation grantee network and broad support for clean energy progress — from business, consumer, faith, equity, low-income, health, environmental, and other groups — we expect the momentum to continue in the region, and beyond, as the Midwest leads the way for the nation.