Here you will find information and updates with regard to McKnight's response to the novel coronavirus/COVID-19. We will continue to update this page as we have related news to share. 
March 23, 2020: Our Pledge, and Resources from our Partners and Peers
Last week, the McKnight Foundation joined our peer funders and other leaders in the philanthropic sector in signing the Council on Foundation's pledge of action in response to COVID-19. As of this writing, 227 organizations signed the pledge to provide urgent support to our grantees and partners. Actions include: easing or eliminating restrictions on current grants, postponing reporting requirements and other unnecessary demands on grantees' time, and contributing to community-based emergency response funds.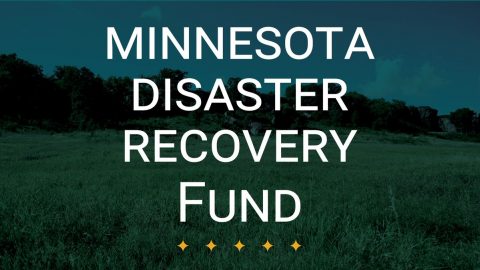 In addition, McKnight committed $100K to the Minnesota Disaster Recovery Fund administered by the Saint Paul and Minnesota Foundation. Our funding will be distributed to the Minnesota Initiative Foundations and used to support the direct needs of individuals, families, and small businesses due to the impact of coronavirus. We encourage you to join us. Both individuals and philanthropic entities can contribute to the fund and provide immediate aid to those people and communities hardest hit.
We have been heartened by the response of so many of our colleagues in the nonprofit and philanthropic sectors, including long-standing community partners as well as funding peers, that have sprung into action to assist local residents and nonprofit organizations. Learn more about some local and regional efforts: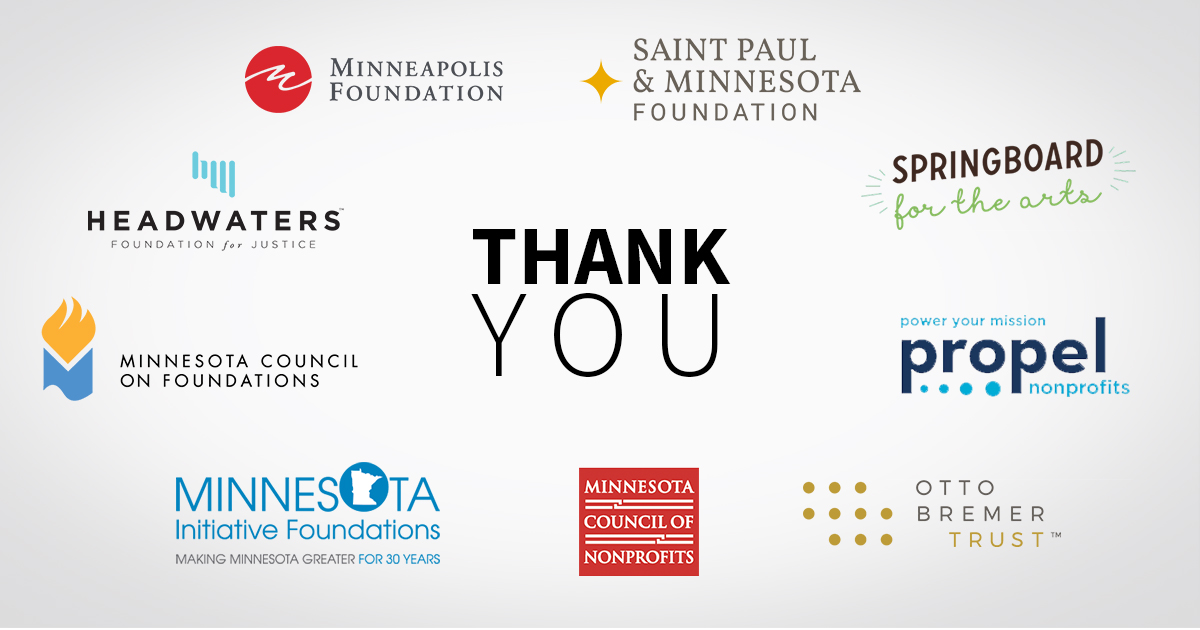 We are grateful to have the leadership of these organizations—alongside the leadership of our public officials, local businesses, and so many other friends and partners—even as they manage the pandemic's effect on the well-being of their own staff and internal operations. It is yet another reminder that we are all in this together.
---
March 19, 2020: Automatic Extension on Grant Reports
Due to the impact of the coronavirus, McKnight has implemented an automatic three-month extension on all scheduled grant reports. In addition, during this unprecedented situation, grantees can speak to their program contact to request other potential adjustments to their grant agreements, such as the grant purpose or time frame.
We are mindful that organizations are facing enormous challenges brought on by the pandemic, and we aim to ease some of the burden on grantees. We value your insight and ideas—please reach out to your primary Foundation contact or send us a message through our Contact Us web page.
---
March 18, 2020: A Letter to Our International Partners
Here is a letter we sent to our Collaborative Crop Research Program grantees and partners.
---
March 15, 2020: Minnesota School Closures
Given school closures and other disruptions due to the pandemic, we appreciate your understanding that many McKnight staff members are balancing personal and professional responsibilities as well as we can, even as we remain committed to continued operations.
---
March 14, 2020: McKnight's Response to the Novel Coronavirus
As we continue to monitor developments related to the novel coronavirus, the McKnight Foundation prioritizes the well-being of our staff, our grantees and other partners, and our local and global community. We are committed to doing our part to slow down the spread of the virus. A pandemic of this scale calls for an abundance of caution, as well as an abundance of grace and empathy.
Here is what that means for McKnight:
Starting Monday, March 16, our staff will work remotely through April 13. Business operations will continue. Even as we need to modify how we do our work, we remain committed to responding to grantees and other partners in a timely manner. While site visits and in-person meetings will be put on pause, staff will be available by email and phone and can arrange video or telephone conferences.
Our offices are closed to members of the public, and we will discontinue the use of our meeting spaces for all outside guests. We regret any hardship or inconvenience this places on organizations with upcoming reservations.
We will consider the impact of coronavirus on your organization's progress toward your grant agreement. We recognize the pandemic presents many challenges for nonprofits, from canceled events to market declines to business continuity pressures. If the coronavirus has prevented you from moving forward with a conference or other gathering, or slowed down other services or plans, please know we support you in making prudent decisions that balance public health and safety concerns. Contact your program officer if you may need potential adjustments to the terms of your grant agreement.
We stand with our grantees and our communities. This pandemic will have many social and economic implications, some of which we are only beginning to understand. As we learn more, we will be reviewing our response options. If you have specific ideas, please be in touch with your primary Foundation contact or send us a message through this monitored Contact Us web page.
This is what we know as of today. Like everyone, we will continue to monitor this dynamic situation and adapt accordingly.
The sudden rise of a pandemic starkly reminds us of what we hold dear. At McKnight, we value scientific integrity and the work of researchers, public health officials, and medical responders. We value equity, mindful that the disruptions will hit some communities harder than others. And we value inclusion, which means we reject any efforts to use this public health challenge to sow divisiveness or discriminate.
This is a time to come together, to recognize our profound interdependence, and to care for one another. Thank you for your understanding as, together, we navigate this unprecedented situation.