Rural Communities Light The Way
When Jim and LeeAnn VanDerPol and their son Josh started construction last summer on a new upgrade to their farm, their neighbors took notice.
The VanDerPols, a three-generation family of organic cattle and pig farmers in Kerkhoven, Minnesota, are used to testing out new ideas and raising eyebrows in the process.
"Every time we do something a little different, you see some slowed traffic watching things going on here," says LeeAnn VanDerPol, who has worked side-by-side with her husband for more than 40 years. "A lot of people in the community are interested and will quietly say to us, 'We really like what you're doing.'"
The McKnight Foundation supports the engagement of farmers and projects that bring more energy choice, cleaner air, and cost savings to rural communities.
Lately, the neighbors have been eager to learn more about the row of 68 solar panels the VanDerPols have mounted along the south side of the farm's driveway. The family bought into solar technology to power the farm's meat freezers in order to save money and safeguard the land for future generations. Solar panels are one way the VanDerPols have reduced their production costs and increased economic certainty in the face of variable farm commodity and energy prices.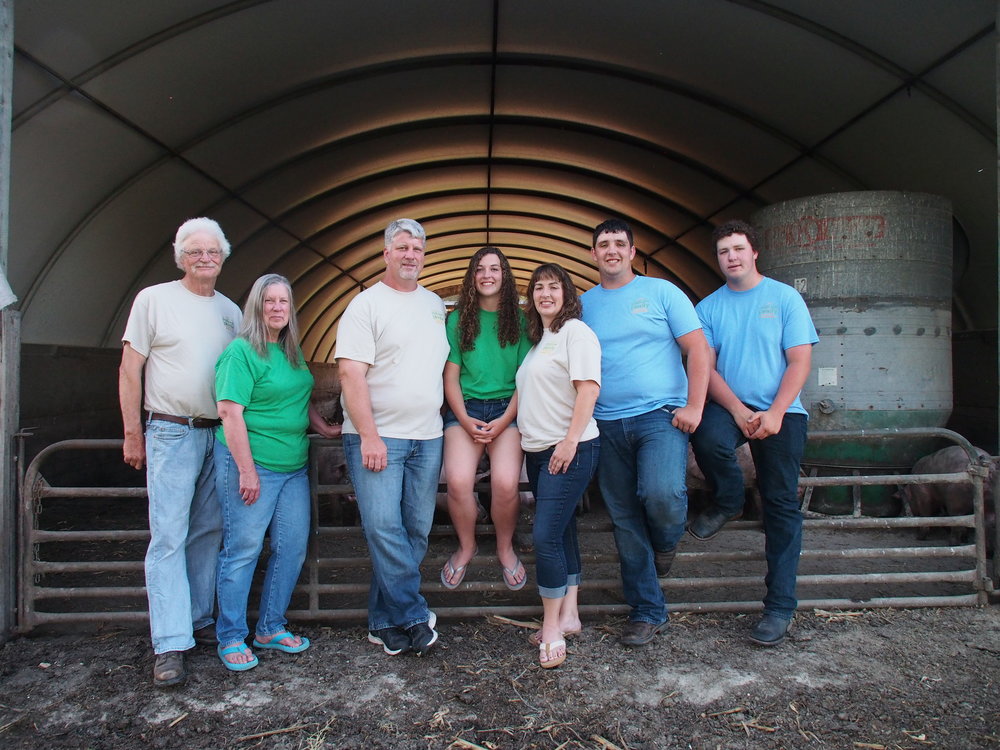 Like many other farmers, the VanDerPols have firsthand experience with significant shifts in weather patterns, like spikes in temperature and changes in moisture, and the effects they can have on growing conditions. The McKnight Foundation supports the engagement of farmers in clean energy policy discussions and projects that bring in more energy choice, cleaner air, and cost savings to rural communities. McKnight's Midwest Climate & Energy funds a variety of initiatives to help residents, businesses, and municipalities in Greater Minnesota explore renewable energy and energy efficiency options.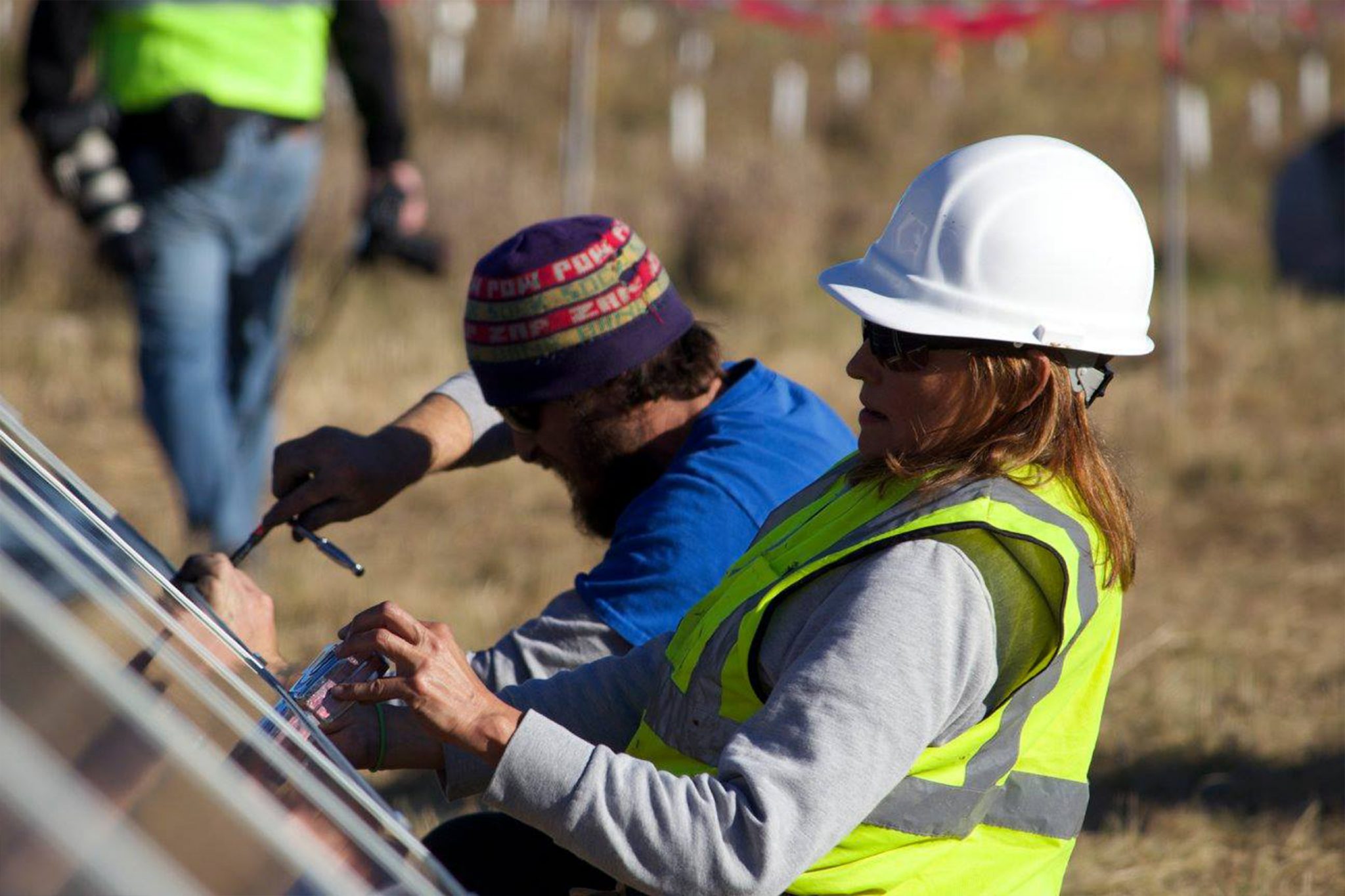 Solar Savings for Greater Minnesota
In another example of energy innovation in Greater Minnesota, the Leech Lake Band of Ojibwe will soon begin construction of the state's first-ever community solar garden to benefit a tribal community. Leech Lake's 200kW array of solar panels will provide power for up to 100 homes on the tribal reservation, with any surplus energy going toward the tribe's energy assistance programs.
"Solar energy should be more accessible to more people."—JASON EDENS, EXECUTIVE DIRECTOR, RURAL RENEWABLE ENERGY ALLIANCE
"Solar energy should be more accessible to more people," says Jason Edens, executive director of the Rural Renewable Energy Alliance, which designed the Leech Lake project. The Minnesota nonprofit has donated more than 500 solar installations to low-income families in the region. Solar energy is in high demand for its ability to reduce dependence on fuels like propane that have had price spikes. Edens sees solar energy as part of the solution for the nearly 33 million Americans who live in "energy poverty," a term used to describe low-income families facing fuel bills that burn up to a fifth of their annual household income.
As the combination of smart, bipartisan state policies and technological advances puts the cost of wind and solar energy within reach for more families, Minnesota farmers like the VanDerPols count themselves among the state's most enthusiastic early adopters. The quarter-mile row of solar panels in their front yard provides enough energy to power an entire building on their property, the lights, a few computers, two walk-in freezers, and several chest freezers filled with meat. Last winter, the couple's electric bill dropped by half. The VanDerPols even got a check from the power company when they produced more energy than they needed.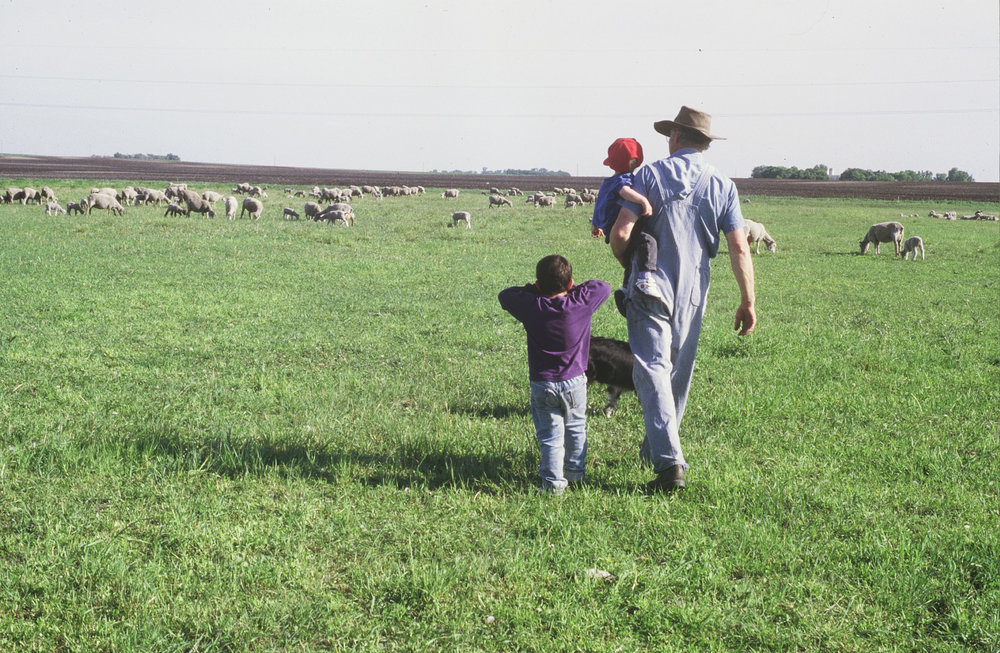 How clean energy can provide more choice and more revenue for the state's 70,000 farms is a question the Minnesota Farmers Union is investigating through a series of listening tours and workshops supported by McKnight.
For their part, the VanDerPols will give their neighbors a chance to tour their farm, see the solar panels in action, and ask questions to learn how renewable energy can make their own land more productive.
"We're solar energy pioneers right now, but I don't think we will be for long," says LeeAnn VanDerPol. "This is something everyone is talking about."