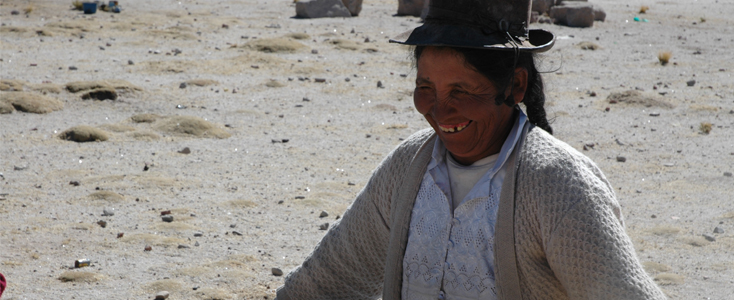 Root Capital invests in the growth of agricultural enterprises so they can transform rural communities. These businesses purchase crops such as coffee, cocoa, or quinoa from smallholder farmers. With growth, they become engines of impact that can raise incomes, create jobs, empower women and young people, sustain peace and preserve vulnerable ecosystems. Root Capital supplies these businesses with vital resources: access to capital, trade and technical partners, financial training and conservation practices.
Supported by The McKnight Foundation, Root Capital organized financial management workshops for four quinoa-producing organizations in the highlands of Bolivia. These workshops strengthened the capacity of these organizations' staff to manage their businesses effectively and create opportunities for smallholder farmers in a region where access to finance and training is extremely rare. In addition, The McKnight Foundation funded an impact study that allowed Root Capital to assess whether the capital and training it provided were generating positive impact among these farming communities. The majority of quinoa farmers surveyed reported that after joining the producer associations that Root Capital had supported, their quality of life improved.
In collaboration with funders like The McKnight Foundation, Root Capital has provided advisory services to over 1,000 businesses in Latin America, Africa, and Asia, and has distributed $1.2 billion to improve the lives of six million people in farming communities.