This piece originally appeared in Inside Philanthropy and is reprinted here with full permission.
What if we could meet two global needs with one deed, like eliminating hunger and achieving net-zero emissions? We can, by embracing sweeping food systems change. On September 23, leaders from countries around the world will convene virtually for the first-ever U.N. Food Systems Summit. This is a significant moment in its own right, but with the U.N. Climate Change Conference just a few weeks later, it's potentially transformative. This is an opportunity for us to come together to fight poverty, improve access to food and support healthy communities, all while tackling climate change and working to preserve our planet.
Sustainable food systems are an important climate solution, lowering emissions of critical climate-warming gases like methane and carbon dioxide. The latest IPCC report warns that we have only a short window to prevent the "most harrowing" impacts of climate change, which include massive food shortages and destruction of whole agricultural systems. The IPCC report is also clear on a key solution: reduce carbon emissions from agricultural and food production, now.
There are deep and damaging negative externalities of today's food systems that must be addressed, especially from industrial agriculture practices. These costs are ballooning: diet-related diseases, environmental contamination, carbon emissions, antimicrobial resistance and zoonotic pandemics like COVID-19. A recent study by the Rockefeller Foundation showed that the health and climate consequences of the American food system cost three times as much as the food itself—and that the costs disproportionately burden communities of color. This is true globally as well; the most economically and geographically vulnerable experience the greatest repercussions.
"We have the power to shape the future. Let us be bold in our commitments and steady in our resolve as we work together to transform the way the world produces, consumes and thinks about food."
The best way to combat these rising costs is to adopt more sustainable food systems. Dozens of case studies from around the world illustrate how sustainable food systems successfully address multiple challenges, such as delivering nutritious diets, creating safe food and water, improving ecological and animal health, and spurring economic opportunity. In fact, food systems transformation is the most sweeping way to deliver on the U.N.'s 17 Sustainable Development Goals.
In Africa and South America, the McKnight Foundation's Collaborative Crop Research Program brings together farmers, researchers and nonprofit organizations to conduct agroecological research and advance practices that honor local wisdom and forge a path back to well-grown food that nurtures people and the planet. For example, farmers and researchers working together in Nandi County, Kenya, found ways to integrate multipurpose grain legumes into smallholder farming. As a result of this agroecological joint intervention, the smallholder farmers not only provided nutrition for their families and communities, but improved productivity, improved soil health and improved their livelihoods.
Across Africa, Asia, Europe and the Americas, the AgroEcology Fund, which Porticus and McKnight support, is pooling resources to support hundreds of organizations championing pathbreaking solutions as diverse as carbon sequestration, seed banks, and local land and water use ordinances.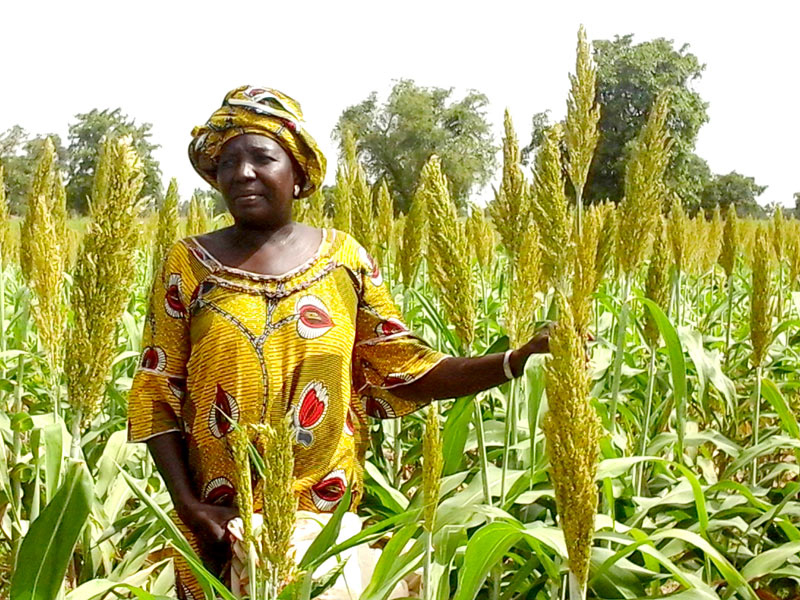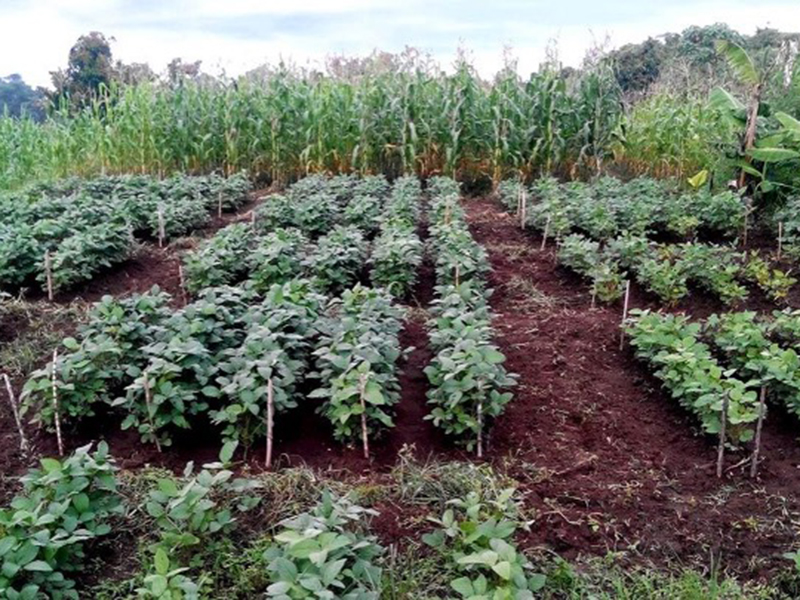 The momentum is here. This is why, as foundation executives from three different parts of the world, and with even more geographic and cultural diversity among our grantees, we are investing in food systems transformation. It is the rare issue that gives us the opportunity to break down silos, collaborate and work across movements. That's what makes the next two months so consequential.
As we approach the U.N. General Assembly, U.N. Food Systems Summit (UNFSS), U.N. Climate Change Conference (COP26) and other global moments like Climate Week and the Convention on Biodiversity (COP15), there are three ways to make the most of this window of opportunity.
First, we urge leaders to prioritize agroecology and regenerative agriculture practices over conventional industrial farming. We also urge them to embrace transformative methodologies like "true cost accounting" that enable decision-makers to calculate the hidden costs of food systems impacts. Crucially, we must see bold commitments to tackling structural inequality so that strategies do not have unintended consequences, or leave anyone behind. This includes redirecting the massive corporate subsidies that continue to prop up industrial agriculture.
Second, we call on our fellow funders, multilateral donors and investors to redirect investment financial flows away from harmful practices and toward initiatives that are incentivizing, accelerating and amplifying food systems transformations.
Third, we encourage our peers to be fearless champions for inclusive representation in funding and policymaking decisions at international tables. The people of the global majority, particularly indigenous communities, need to be well-represented, given that they hold centuries of wisdom about their lands and cultures. They have much to teach us about how to balance the needs of people and the planet, if only we are willing to listen.
We must use our platforms to build awareness of the multitude of global initiatives that are already delivering sustainable, equitable food systems. That will grow the bank of stories that challenge and undermine prevalent, damaging narratives that shape today's food systems and keep them locked in dysfunction.
We have the power to shape the future. Let us be bold in our commitments and steady in our resolve as we work together to transform the way the world produces, consumes and thinks about food.
Tonya Allen is president of the McKnight Foundation; Andre Degenszajn is the executive director of Instituto Ibirapitanga; Melanie Schultz van Haegen is the CEO of Porticus; all are members of the Global Alliance for the Future of Food.