Four Minnesotans are being recognized for their outstanding, largely unrecognized contributions to our state's high quality of life as recipients of the 2020 Virginia McKnight Binger Unsung Hero Award from the Minnesota Council of Nonprofits (MCN) and the McKnight Foundation.
Patti Ballan (Rainer), Lisa Bellanger (Minneapolis), Desralynn Cole (Minneapolis), and Hani Jacobson (Saint Cloud) are unsung heroes of our communities. From equity in healthcare to technology access for remote learning, these heroes have dedicated themselves to our state's current and future generations so that everyone can thrive during these unprecedented times.
While previously overlooked, the Virginia McKnight Binger Award recognizes that their work is not undervalued. The award recipients' dedication to the community includes:
Rather than let another building sit vacant, Patti Ballan transformed her father's old furniture business into a co-working space that provides high-speed internet for her small town.
Lisa Bellanger is preserving Native ancestry by harnessing the joy, pain, and traditions of her Ojibwe and Dakota ancestors into teachings for the next generation.
When stores closed during civil unrest this summer, Desralynn Cole worked with Northside Emergency Resource Pop-Up to ensure residents still had access to necessities.
Hani Jacobson advocates for immigrants and families of color, identifying barriers to medical care and working to eliminate them on the Somali Community COVID-19 Task Force.
"Although our communities have faced unprecedented challenges this year between COVID-19 and the continued violence against Black bodies, these unsung heroes have stepped up to ensure support, care, and resources across our state," says Nonoko Sato, Associate Director of MCN. "It was clear throughout the nomination process how much they are respected, not just by their nominators, but by the communities they have personally touched.
"This year, it is particularly important to celebrate community members working in service of others. Although their work has been previously overlooked, this award recognizes that their contributions are valued, are seen, and are honored."
Since 1985, four people are annually awarded the Virginia McKnight Binger Unsung Hero Award for their life-changing work, two from Greater Minnesota and two from the Twin Cities metro. Each 2020 honoree receives a cash prize of $10,000 from the McKnight Foundation, a feature profile from nonprofit storytellers Pollen, and recognition at the 2020 MCN Annual Conference on Thursday, December 10, 2020.
About the 2020 Virginia McKnight Binger Unsung Hero Award recipients: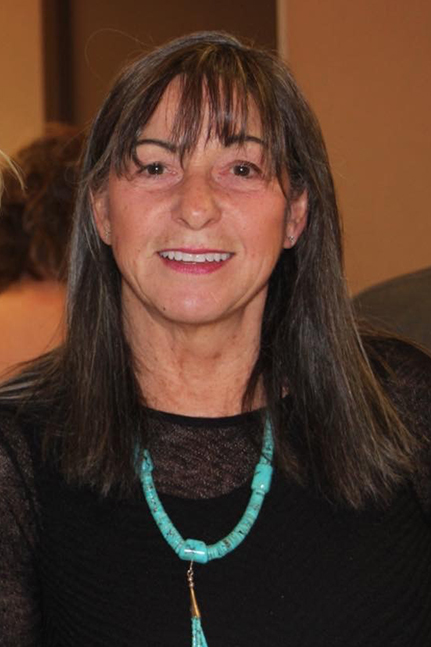 Patti Ballan (Rainer, Minnesota)
Patti ran her father's furniture business for almost 25 years, but when it came time for her retirement, there was a dilemma: she didn't want to leave another empty building in her small town. Along with her husband, they transformed the furniture store into a co-working space. Even though businesses like this aren't typical in rural areas, Patti saw an opportunity to provide something new for her community. "We have such poor internet service in outlying areas and tourist areas, so we brought in high-speed internet that's reliable and fast," she says. Although COVID-19 changed her plans, it didn't slow her down. Starting in March, Patti began providing free space to students who couldn't access their online classrooms from home. Although she is passing up revenue opportunities, she continues to allow nonprofits and students to use the space for meetings and internet availability, free of charge.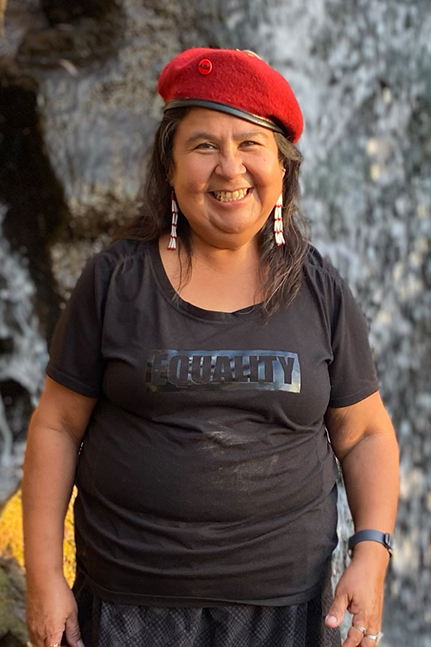 Lisa Bellanger (Minneapolis, Minnesota)
A passionate community organizer, Lisa is committed to the preservation of Native traditions and sharing them with the next generation. "I wanted to take my children out of the city, out of their element, to have some kind of cultural experience – whether it was a powwow or medicine picking or canoeing," she says. For years, Lisa has worked across her community, selflessly providing traditional rituals, customs, and practices at American Indian funerals, volunteering to provide traditional healing practices at hospitals, and assisting incarcerated American Indian women with support and resources. This summer, as uprisings reached their peak in response to the murder of George Floyd, she worked with the American Indian Movement to create community patrols that helped protect American Indian businesses. Lisa's work fosters a sense of community with everyone involved and has inspired deep, meaningful relationships between neighbors and businesses alike.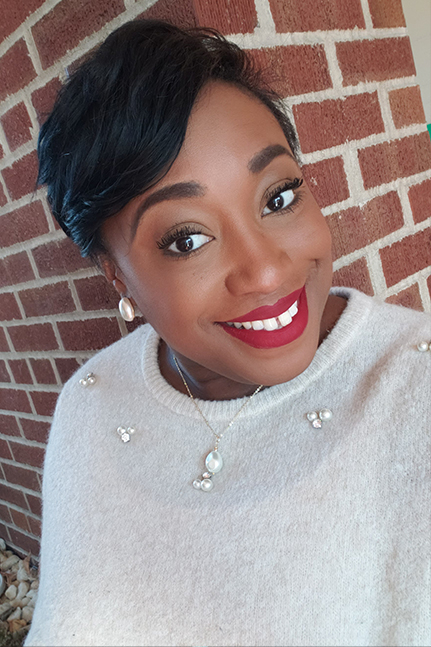 Desralynn Cole (Minneapolis, Minnesota)
Desralynn is a self-proclaimed village auntie of North Minneapolis, where she grew up and returned after graduating from Fisk University. "North Minneapolis has a very rich history. It's a phenomenal place to live," she says. "I have an opportunity to unveil that, to deepen that." In the aftermath of protests demanding justice for George Floyd this summer, many residents in North Minneapolis found themselves without access to groceries or basic necessities. Working with the Northside Emergency Resource Pop Up, Desralynn coordinated over 150 volunteers that distributed food and supplies to 8,000 people across her community. "It was personal for me because I can get resources, but there are people who cannot. And if we're going to shut down buses because we're afraid of a little civil unrest, then I'm going to step up in a way that is going to even the playing field."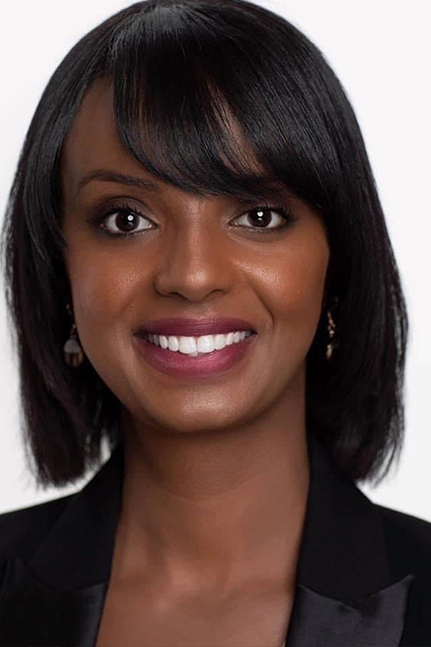 Hani Jacobson (Saint Cloud, Minnesota)
Hani learned the art of caretaking from her mother from an early age, as they spent two years of her childhood in Kenyan refugee camps. After moving to the United States, Hani became a registered nurse and has since been an advocate for immigrants and families of color, identifying barriers to medical care and working to eliminate them. When the pandemic began to engulf the country, she knew who could be the most at risk. She joined the Somali Community COVID-19 Task Force, making appearances on Somali radio, driving to different businesses to translate safety protocols, and walking door-to-door, handing out masks and informing people of risks. "Education and health, they're related. It's the lack of access and understanding of how to navigate these systems. Parents are facing housing and food insecurity, and on top of that, they are fighting for their health," she says.
About the Minnesota Council of Nonprofits
MCN was founded in 1987 to meet the increasing information needs of nonprofits and to convene nonprofits to address issues facing the sector. With over 2,200 nonprofit member organizations, it is the second-largest state association of nonprofits in the U.S., with a mission to inform, promote, connect, and strengthen individual nonprofits and the nonprofit sector.